Print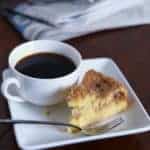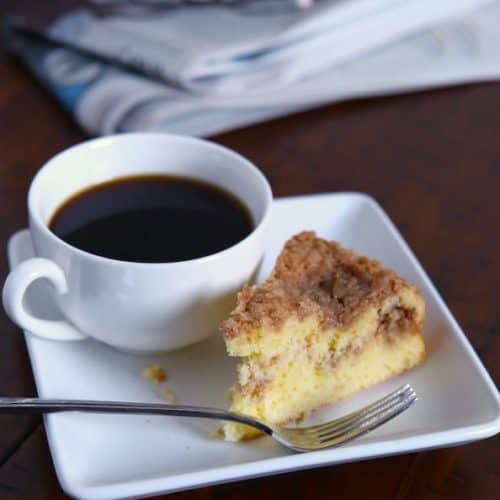 Gluten-Free "Bisquick" Coffee Cake
There's a hidden layer of streusel in this simple coffee cake. Feel free to add chopped nuts, about 1/3 cup, to the streusel if you'd like.
For the Cake
2

cups

Homemade gluten-free Bisquick

(8 1/2 ounces; 240 grams)

2/3

cup

milk or water

(5 1/3 ounces; 150 grams)

2

tablespoons

granulated sugar

(3/4 ounce; 24 grams)

1

large

egg

(about 1 3/4 ounce; 50 grams, out of shell)
Heat oven to 375°F. Grease 9-inch round pan with nonstick cooking spray.

Prepare the streusel: In a small bowl, stir together homemade Bisquick, brown sugar, and cinnamon. Add butter. Rub together until no large pieces of butter remain. Mixture will be crumbly. Set streusel aside.

Prepare the cake: In a medium bowl, combine homemade Biquick, milk, granulated sugar, and egg. Whisk to combine. Spread half the batter into the prepared pan. Sprinkle half of the streusel mix evenly over the top of the cake. Spread remaining batter into pan. Sprinkle remaining streusel over the top of the cake.

Bake cake until golden brown. A cake tester inserted into the middle of the cake should come out clean, about 18 to 22 minutes. Allow cake to cool in pan.