Print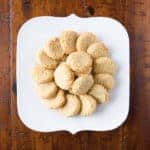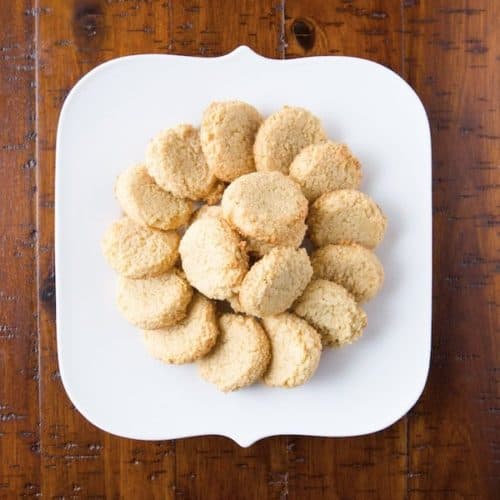 Paleo Almond Cookies Recipe (aka The World's Easiest Cookies.)
Made with almond flour, baking powder, maple syrup, and vanilla extract. These paleo almond cookies come together in minutes!
Adjust an oven rack to the middle position and heat the oven to 350°F. Line a rimmed baking sheet with parchment paper.

Whisk the almond flour and baking powder together in a medium mixing bowl. Switch to a wooden spoon and stir in the maple syrup and vanilla. Stir until a sticky dough forms and holds together.

Drop rounded tablespoons of the dough onto the prepared baking sheet, about one inch apart. For crisp cookies, press down the dough lightly with the flat bottom of a drinking glass or measuring cup. (If the glass sticks to the dough, dip the bottom in water.) For softer cookies, don't press down the dough.

Bake until the edges are golden brown, about 12 minutes. Allow the cookies to cool on the pan for about 3 minutes, then transfer them to a wire rack to cool completely. Cool baking sheet between batches.