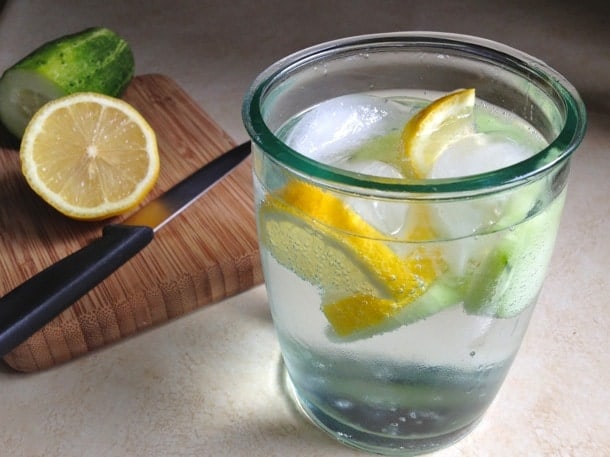 For Christmas my aunt gave me a SodaStream. Do you own one? I thought they only made homemade soda. So when I opened the box I thought, "Wait. I don't drink soda. I'll never use this!" Of course I didn't say that out loud.
But, oh my, I was so wrong! The soda stream quickly became my favorite thing EVER. I still don't drink soda. But now I do drink lots of carbonated water. And that's why she got it for me, for the water it makes. I didn't realize it at the time but she has a soda stream and LOVES it.
The other day, I threw some lemons and cucumbers into a glass of homemade seltzer. I honestly exclaimed, "Wow. That's refreshing!" I felt a little silly because 1. no one was home and 2. calling a drink "refreshing" seems like something one only says in commercials, not at home. Alone.
I laughed at myself but I had to admit, the lemon-cucumber water was insanely refreshing.
Now I know lemon-cucumber water has been around for years, but since we're heading into the serious days (read: hot days!) of summer, I thought I'd remind you about this super refreshing drink. And if you've never had it, do yourself a favor and make a glass or a pitcher. It's wonderful!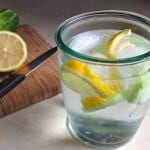 Cucumber Lemon Water
Here it is, a recipe for water.
Ingredients
ice cubes

2-3

cucumber slices

2

lemon slices

seltzer water
Instructions
Place the ice, cucumber, and lemon slices into a large glass. Pour water into glass. Drink and enjoy!