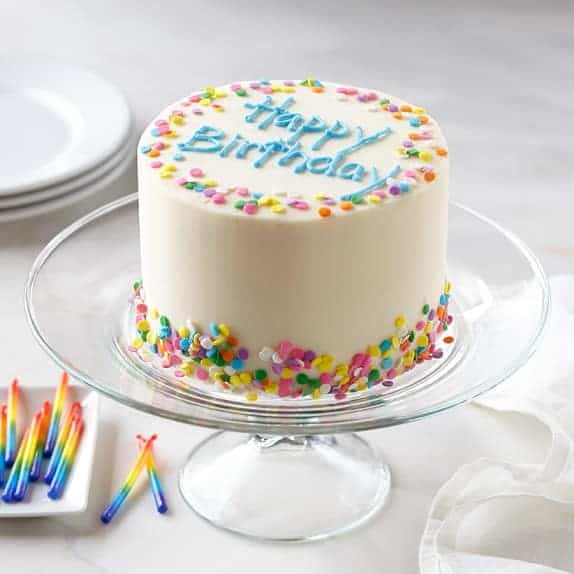 image credit: Williams-Sonoma
Here's a sentence I didn't expect to write: You can buy a gluten-free birthday cake from Williams-Sonoma. Yup. The place that's #kitchengoals also sells an assortment of gluten-free baked goods.
The birthday cake, with it's pretty multi-colored sprinkles, caught my eye.
Here are all the important details. It's a 6-inch vanilla cake (note: that's a small cake!) frosted with vanilla buttercream. The price tag…$69.99 plus shipping. To ship it to my address, the site estimated that shipping would cost $11.99.
According to the description, the cake arrives frozen and needs to thaw overnight in the refrigerator. While I winced at the price at first, a good store-bought cake tends to expensive, gluten-free or not, Milk Bar, the genius bakery from Christina Tosi, sells a gluten-free birthday cake for $62.00 plus shipping. So this cake costs about the same.
What do you think? Would you give it a try or give it a pass?
In case you want one, here's the link: Williams-Sonoma Gluten-Free Birthday Cake.
Note: this is NOT sponsored or an affiliate post. I just wanted to share. 🙂