Need easy gluten-free Valentine's day cookies? Grab a mix, add a few drops of pink food color, and you're all set.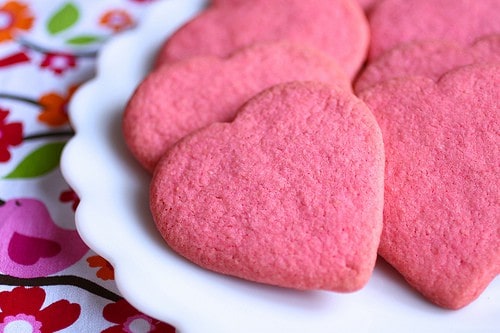 Two things. 1: Valentine's Day is Friday (or today if you are reading this on Valentine's Day.) 2. I'm totally unprepared.
Unlike lots of other bloggers who go all out for Valentine's Day, I kind of, um, forgot about it. I'd love to blame the oral surgery I underwent last week BUT this is my pattern. I'm a last minute Valentine's Day baker.
Yet, I still enjoy the cheesy pink and red desserts you can make on Valentine's Day. (see this cupcake post.)
So today I wanted to write up a post for people like me: last minute bakers.
It's actually amazing that I'm doing this on Wednesday and not, you know, Friday afternoon. Let's celebrate my growth!
Here we go: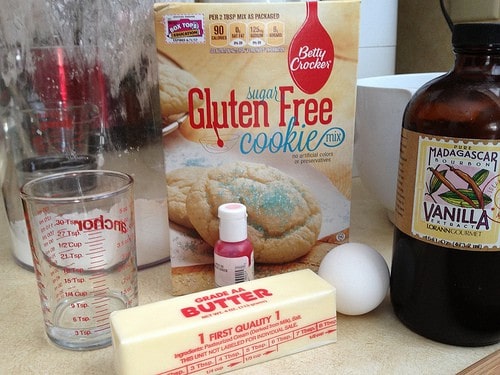 Yes. This recipe uses a mix. If you are going to comment about how mixes are "teh debil", let me say something: if you don't want to use a mix. Don't. Ok then, let's move on.
As you can see, I used the Betty Crocker Sugar Cookie Mix. This "recipe", however, works with any sugar cookie mix or with a homemade recipe. Use whatever works for you and your diet.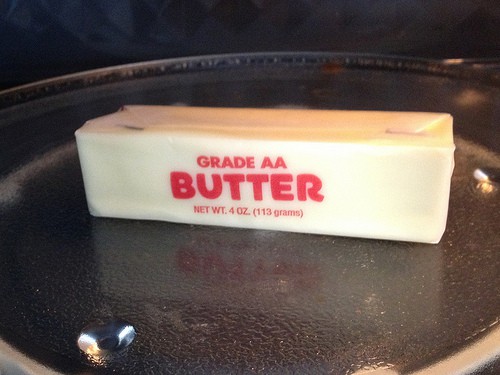 How last minute of a project was this? I needed to micro my butter to soften it. That's how last minute.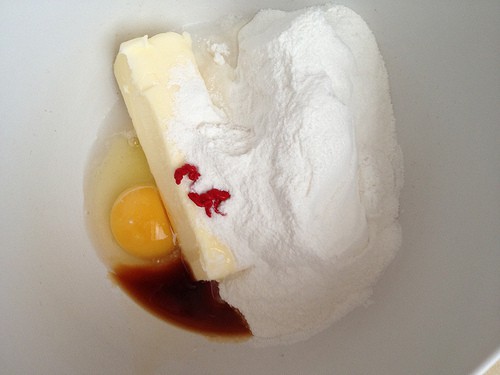 In a large bowl, combine butter, egg, water, and vanilla. Confession: I used more vanilla than the box called for. Daring, eh? Then I added a squirt of pink food coloring. If you don't want to use food coloring, that's fine! Leave it out.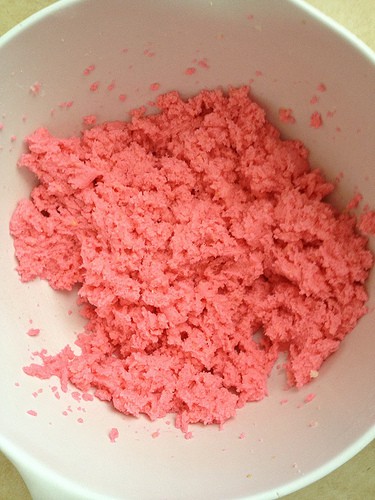 Mix.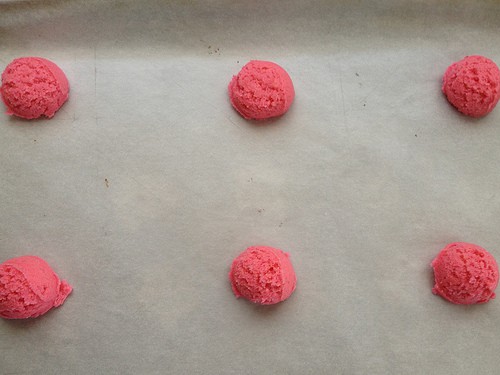 Now, as prepared, the recipe makes "drop cookies." If you are super last minute (hey, no judgment, dude.) just scoop the dough and bake.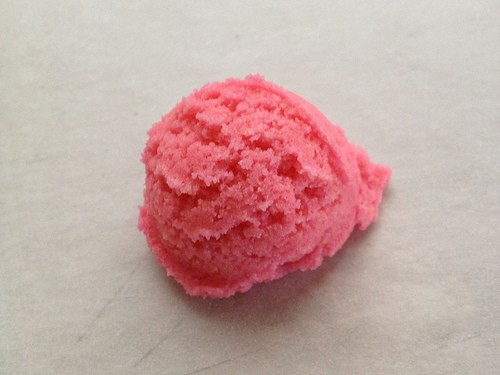 Is it just me or does this dough look like a tiny scoop of ice cream? (You agree? OMG. I thought so too!!)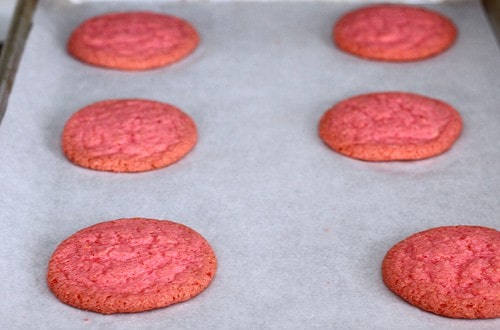 After just a few minutes, these cute pink drops come out of the oven. (In real life, the edges didn't look that brown.)
However, if you have just a smidgen more time, you can transform the drop cookies into cut-outs.
You know how you do this? MAGIC.
Ok…ok…not magic. You use white rice flour. Which…is slightly less exciting than magic, I'll admit it.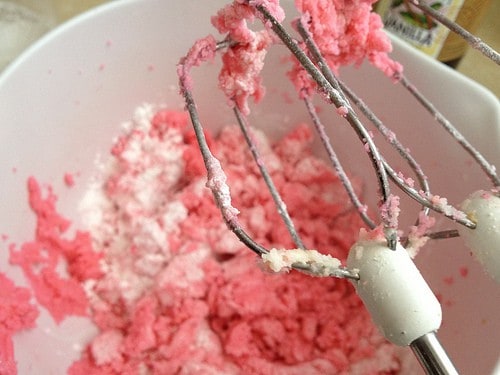 About 1/4 cup of white rice flour tightens the dough.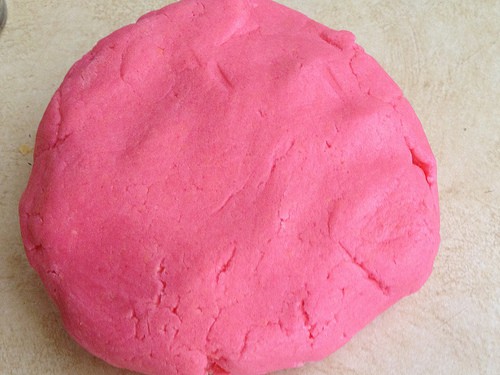 I love how bubble gum-pink this turned out! If I'm going to spend time making Valentine's Day cookies, I want them OVER THE TOP.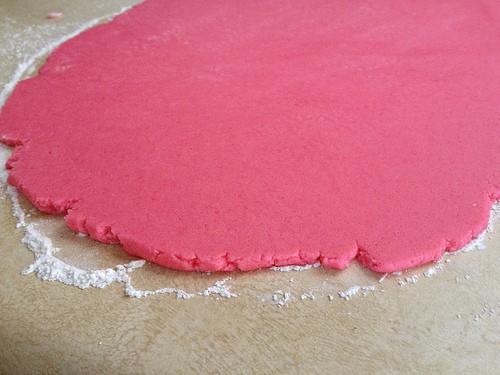 After a quick chill, we're talking ten minutes here, roll out the dough. Remember to use enough white rice flour so that the dough doesn't stick to the counter.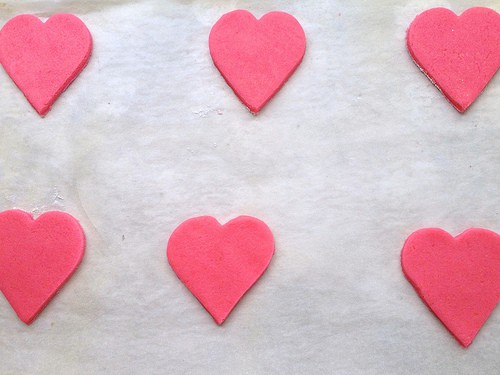 Cut into hearts.
Since we skimped on chilling the dough, chill it for about five minutes after you cut. This prevents spreading.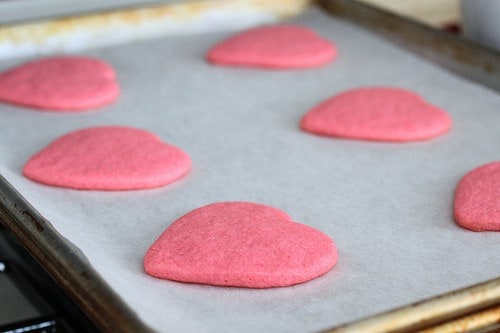 Bake.
That's it. Let the cookies cool and share the love. And you don't need to tell anyone that you googled "Last minute Valentine's Day Cookies." That'll be our little secret!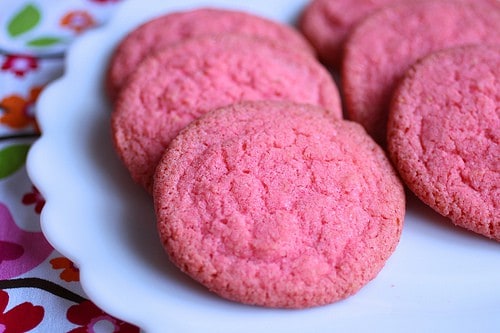 So whether you bake drops.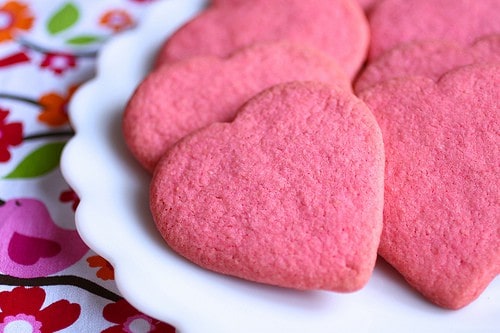 Or cut-outs. I hope you enjoy a love-filled day.
And, actually, that is my wish for all of your days.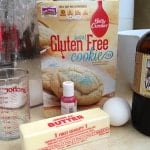 Easy Gluten-Free Valentine's Day Cookies
Whether you make drop or roll out cookies, these pink cookies are sure to bring a smile to your face.
Ingredients
1

(15 ounces) box

gluten-free sugar cookie mix

(I used Betty Crocker)

1

stick

unsalted butter, softened

(1/2 cup; 4 ounces; 113 grams)

1

large

egg

(1 3/4 ounces; 50 grams)

1

tablespoon

water

(1/2 ounce; 14 grams)

2

teaspoons

vanilla extract

pink food color
For Cut-Out Cookies
1/4

cup

white rice flour, divided plus more for rolling.

(2 ounces; 56 grams)
Instructions
Adjust oven rack to middle position. Preheat oven to 350°F. Line two rimmed baking sheets with parchment paper. Set aside.

Combine sugar cookie mix, butter, egg, water, vanilla extract, and a few drops of pink food coloring in a large mixing bowl. Mix, using a handheld mixer, on medium speed until dough forms.

For Drop Cookies: Drop cookie dough, about one tablespoon each, onto prepared cookie sheet. Space cookies about two inches apart. Dough spreads during baking. Bake until edges just turn golden brown, about 12 minutes. Remove pan from oven. Allow cookies to cool on the pan for two minutes. Then, using a metal spatula, transfer cookies to a wire cooling rack. Repeat until all dough is used.

For Cut-Out Cookies: Add three tablespoons white rice flour to dough. Mix. If dough is firm stop. If dough isn't firm, add remaining one tablespoon white rice flour. Pat dough into rectangle. Wrap in plastic wrap or slip dough into a plastic bag. Chill for ten minutes.

Remove dough from the refrigerator. Roll dough out on a generously white rice floured countertop, about 1/4-inch thick. Cut out into shapes. Place six cut outs onto rimmed baking sheet. Chill cookies, on baking sheet, for five minutes. If the baking sheet doesn't fit into your refrigerator, place the cut outs onto a plate. Chill. Then transfer to baking sheet.

Bake until cookies are set, about 12 minutes. Allow cookies to cool on the pan for two minutes. Then, using a metal spatula, transfer cookies to a wire cooling rack. Repeat, chilling cut outs before baking, with remaining dough. Bake each batch of cookies on a cool baking sheet to prevent the cookies from spreading. I always have one baking sheet in the oven and another cooling on the counter.