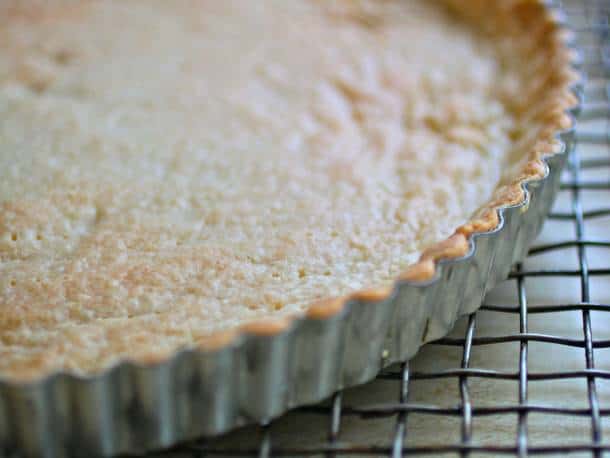 It's time for dessert!
Before we begin, here are few notes:
There are no eggs in the recipe. Thanks to the generous amount of butter, this egg-free tart dough is wonderfully tender.
Instead of making the dough in a food processor, use a stand mixer. The dough is put together the same way you'd make sugar cookies. And, in fact, the finished texture is very similar to buttery shortbread cookies.
If you are making a fruit tart, the crust, after a few hours, can get soggy. To avoid this, spread the baked tart shell with melted chocolate. After the chocolate hardens, fill the crust with fresh fruit. The chocolate prevents the crust from getting soggy and adds a nice flavor surprise. If you don't want chocolate in your tart, make the fruit tart right before serving. Here's how to make a sweet tart: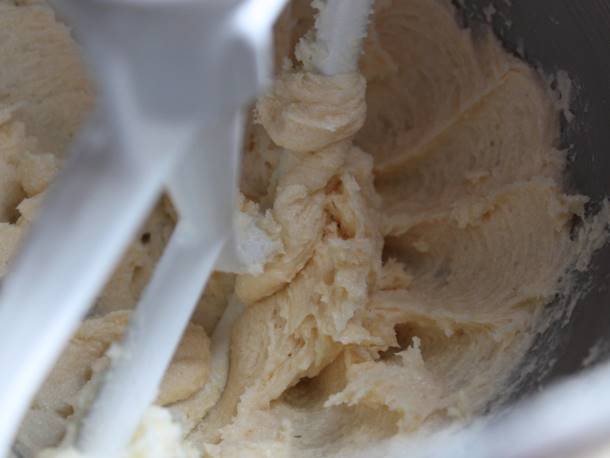 In the bowl of a stand mixer, cream together the butter, sugar, and vanilla. The mixture won't get light and fluffy. Rather, it turns into a nice thick paste.
Add the dry ingredients. At first the dough will be very dry. This is normal. You want to stop the mixer and scrape down the side and bottom of the bowl. Some butter will cling to the bowl. We want that butter in the dough!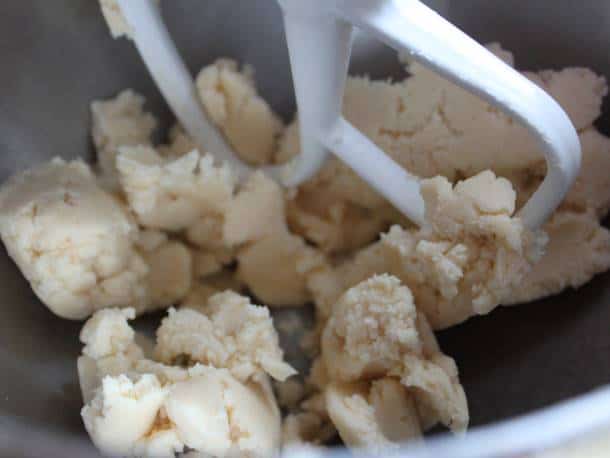 After about two minutes of mixing, a dough will form.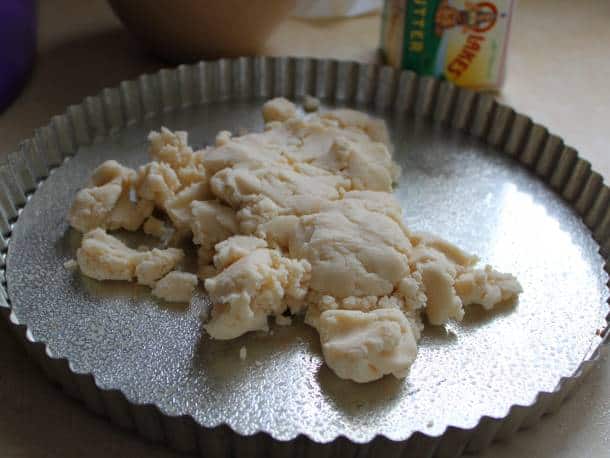 Transfer the dough to the pan. No rolling required!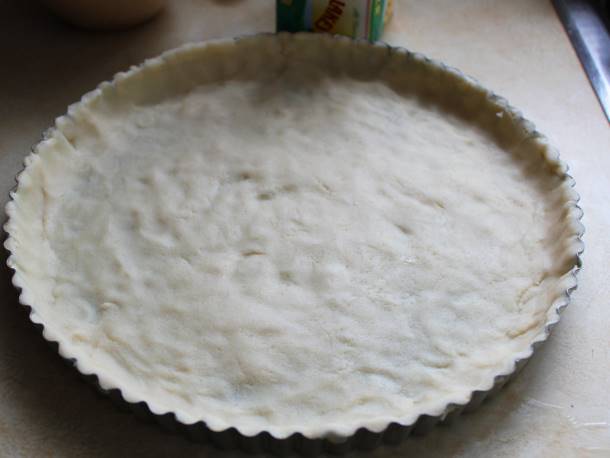 Press dough into pan, prick bottom of tart with a fork and chill.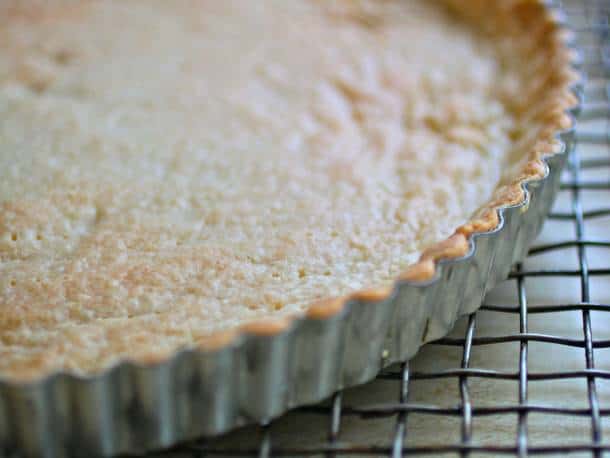 Bake tart until golden brown. (It will smell nicely of butter and sugar.) Cool and fill as desired.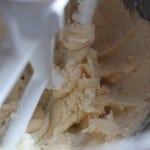 How to Make a Gluten-Free Tart Shell
Ingredients
1

cup

finely ground white rice flour

(4 ounces; 113 grams)

1/4

cup

sweet rice flour

(2 ounces; 56 grams)

1/2

teaspoon

salt

1

stick

butter, softened

(1/2 cup; 4 ounces; 113 grams)

1/3

cup

granulated sugar

(1 3/4 ounces; 50 grams)

2

teaspoons

vanilla extract
Instructions
In a small bowl, whisk together white rice flour, sweet rice flour, and salt.

Fit stand mixer with flat paddle attachment. In bowl of stand mixer, cream together butter, sugar, and vanilla on medium speed until a thick paste forms and mixture lightens slightly, about 90 seconds. Add dry ingredients and mix for 30 seconds. Mixture will be dry and crumbly.

Stop mixer and scrape down bowl. Turn mixer back on to medium speed. Mix until a dough forms, about two minutes.

Lightly spray 11-inch tart pan with non-stick cooking spray. Turn dough into prepared pan. Using your hands, press dough evenly into bottom and sides of pan. Prick dough all over with a fork.

Cover pan with plastic wrap and chill for two hours.

Preheat oven to 375°F. When oven is preheated, remove tart pan from refrigerator. Pierce bottom and sides with a fork. Bake until golden brown, about 20 minutes. Remove pan from oven and place on wire rack to cool.