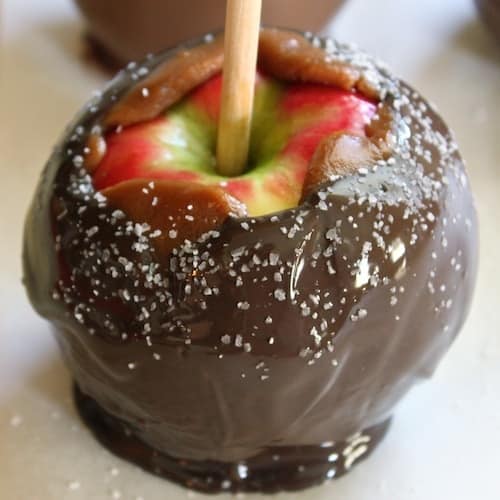 I know that the combination of apples and chocolate sounds weird. But throw in some caramel and salt and, trust me, it's a winner. These apples are one of my favorite fall treats! Be sure to use crisp apples, like honey crisp or granny smith.
Here's how to do it: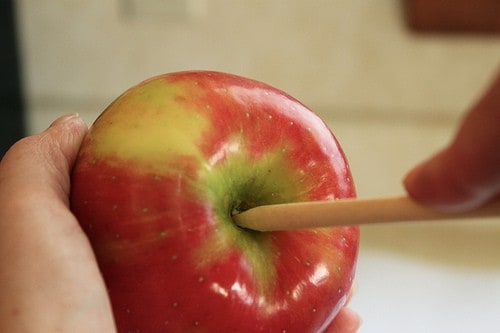 Wash and dry your apples. You want to remove all the wax so the caramel sticks. Pierce the candy apple stick.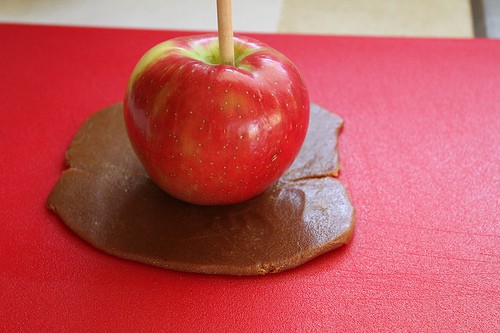 Roll out a piece of caramel or buy gluten-free caramel sheets. I prefer the taste of block caramel. It's a little more work but totally worth it.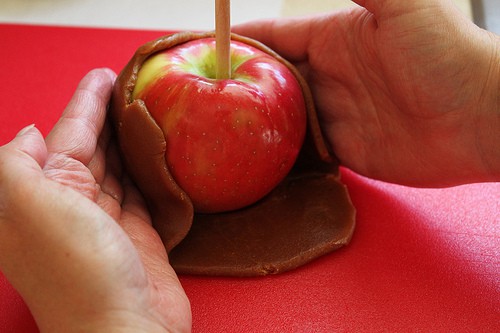 Wrap the caramel around the apple. Pressing as you go so that caramel sticks to the apple.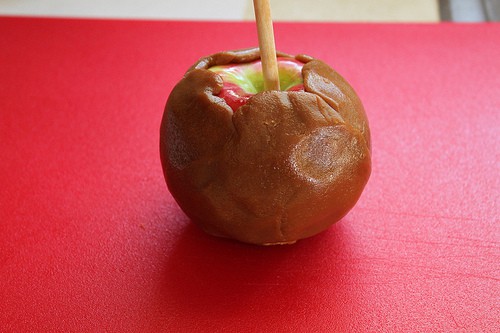 Okay, you could just stop here. But…chocolate is waiting!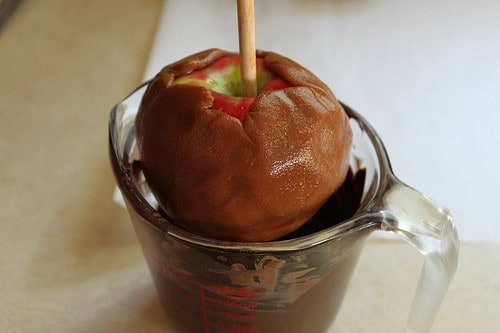 Oh, yes. Dip the apple into melted dark chocolate.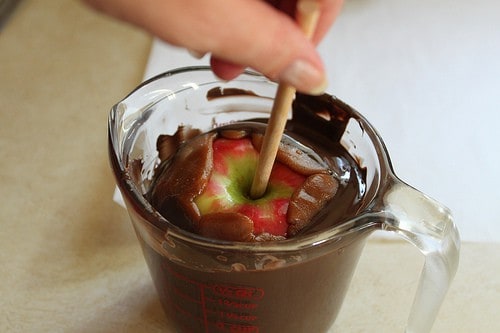 Rotate the apple to evenly coat it.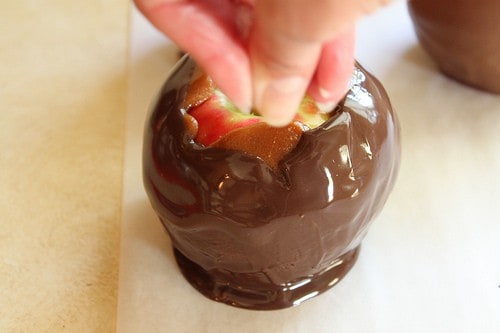 Sprinkle with coarse sea salt or kosher salt.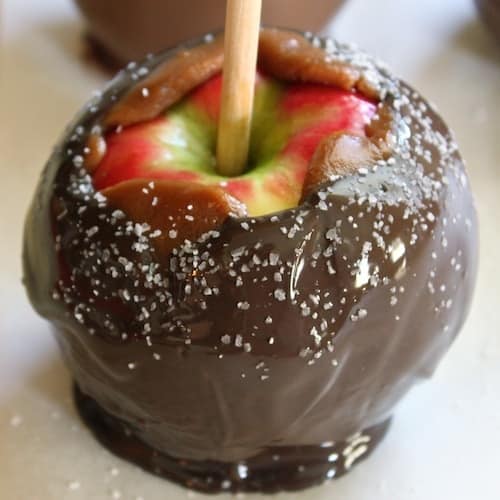 Done! Allow the chocolate to harden at room temperature.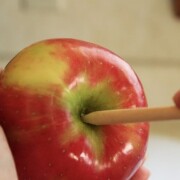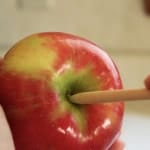 Salted Caramel Chocolate Apples
Firm caramel makes the best caramel apples. Look for Merckens block caramel. It's wonderful!
Ingredients
6

large

apples, washed and dried.

(Water causes chocolate to seize. Be sure to dry the apples completely.)

6

candy sticks

8

ounces

block caramel or 6 caramel sheets

1

pound

dark confectionery coating

Kosher salt
Instructions
Pierce apples with the sticks. Be sure the sticks don't wiggle. You need to hold onto the stick while you dip your apple and you don't want the stick to slip out of the apple.

Find a small bowl or 2-cup measure. "Test" each apple by placing it into the bowl. Do they all fit? Is there room around the apple? If yes, you have found your bowl! If not, find another bowl.

Roll out the caramel and cut into six 4 x 6-inch rectangles. Wrap the caramel sheets around the apples. Set aside.

Place the confectionery coatings into a glass bowl. Microwave for 30 seconds. Remove the bowl from the microwave. Stir. The chocolate won't be melted at this point. That's fine. You are removing "hot spots." This prevents the chocolate from burning. Return the chocolate to the microwave and repeat, stirring every 30 seconds, until chocolate is melted.

Dip each apple, one at a time, into the melted chocolate. Rotate the apple in the chocolate to coat completely. Slowly pull the apple out of the chocolate, shaking off excess chocolate.

Place dipped chocolate on a piece of parchment paper. Sprinkle with kosher salt. Allow to set.

Spread selected toppings on a plate(s). Dip apple again in the chocolate. Either roll or place the toppings onto the apple. Covering as much or as little of the apple as you want.

Return the dipped, coated apple to the parchment paper.