Until the other day, I never thought of bread crumbs as a "seasonal" food. Sure strawberries are seasonal but bread crumbs? It seems, however, that in my kitchen fresh bread crumbs are seasonal.
Most of the year I reach for dried bread crumbs. I use them to bread meats and throw them in meatloaf. But in the summer, when I make cod cakes and crab cakes, I find myself making fresh bread crumbs. So while bread crumbs aren't really seasonal, they sort of feel like it to me.
Making fresh bread crumbs is really easy. All you need is, you guessed it, fresh bread.
Here's how to make gluten-free bread crumbs: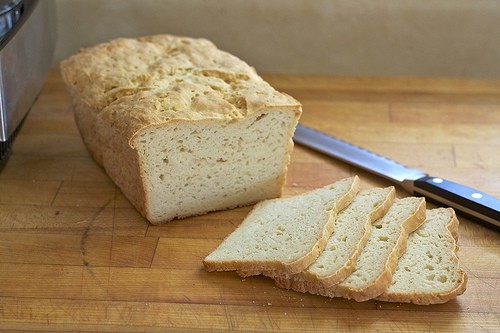 Grab about four slices of gluten-free bread.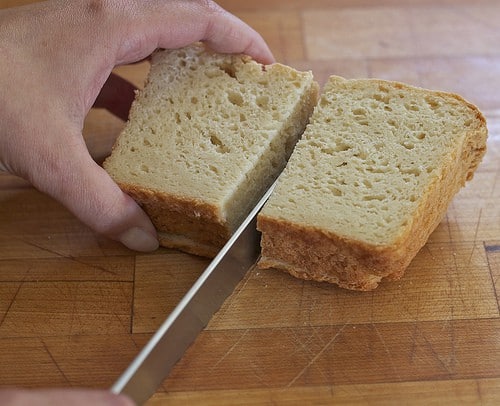 Slice bread in half. Don't worry about the slices being perfect. Slicing the bread just makes it easier to get the bread into the food processor.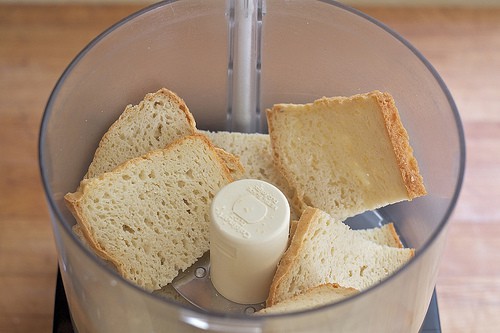 Put the bread slices into a food processor. If your food processor is small, you might need to do this in two batches.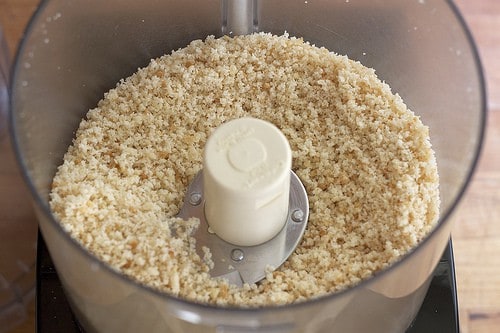 Pulse the food processor a few times and you'll have fresh bread crumbs! That's it. Seriously.
Fresh bread crumbs don't really last. They stale or get moldy (gross!) pretty fast.
For this reason, just make your fresh bread crumbs when you need them–not a day or so before.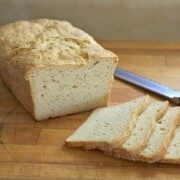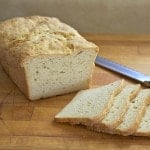 Fresh Gluten-Free Bread Crumbs
Use these breadcrumbs the day you make them. They don't hold well.
Ingredients
4

slices

fresh gluten-free bread

sliced in half.
Instructions
Place bread slices into food processor. Pulse a few times. Crumbs should be fine. That's it!

Use bread crumbs immediately.