You only need three things to make corn-free powdered sugar: granulated sugar, tapioca starch, and a high-powered blender.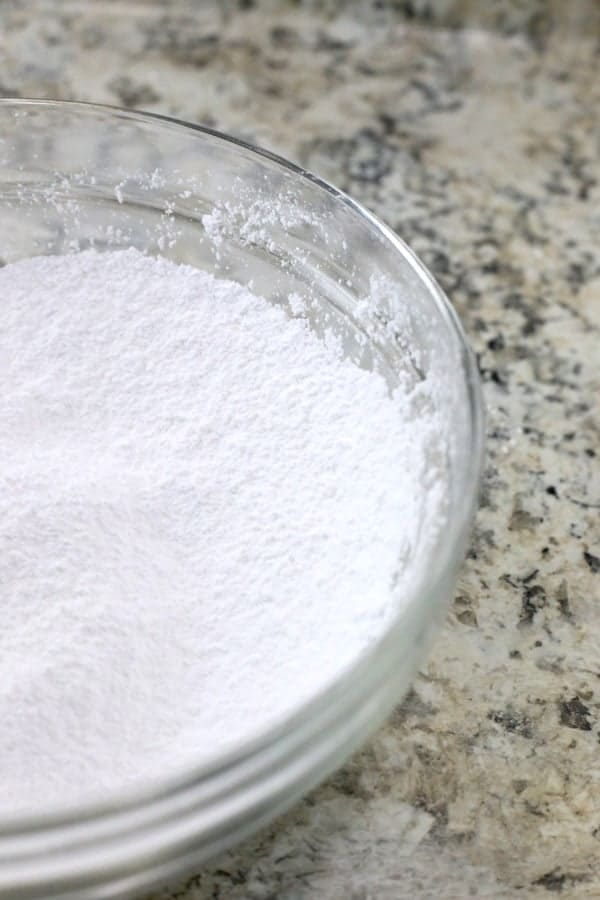 Corn sneaks into all sorts of unexpected things, like powdered sugar. If you have a corn allergy or are avoiding grains, this comes as decidedly unsweet news.
The reason powdered sugar contains cornstarch is simple: it keeps the sugar from caking. There are a few brands of corn-free powdered sugar on the market but they can be hard to find.
Thankfully, as with paleo baking powder, it's easy to make at home. From start to finish, it'll take about one minute. One minute. Not bad, eh?
Corn-Free Powdered Sugar: Step-by-Step
To make powdered sugar at home, you really need a high-powered blender or food processor. If your blender struggles with ice and frozen fruit, it probably won't work. I use my to make powdered sugar. I'm sure a Vitamix would also work. (I'm not familiar with other brands.)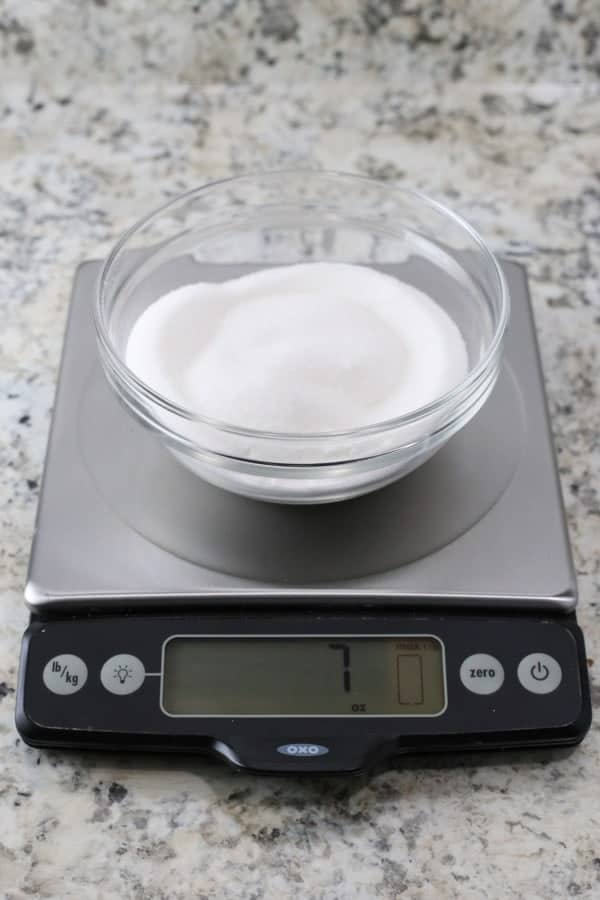 First up, sugar. Regular granulated sugar is all we need. Nothing special. (Note: if you have a plastic jar on your blender or food processor, granulated sugar might scratch during blending.)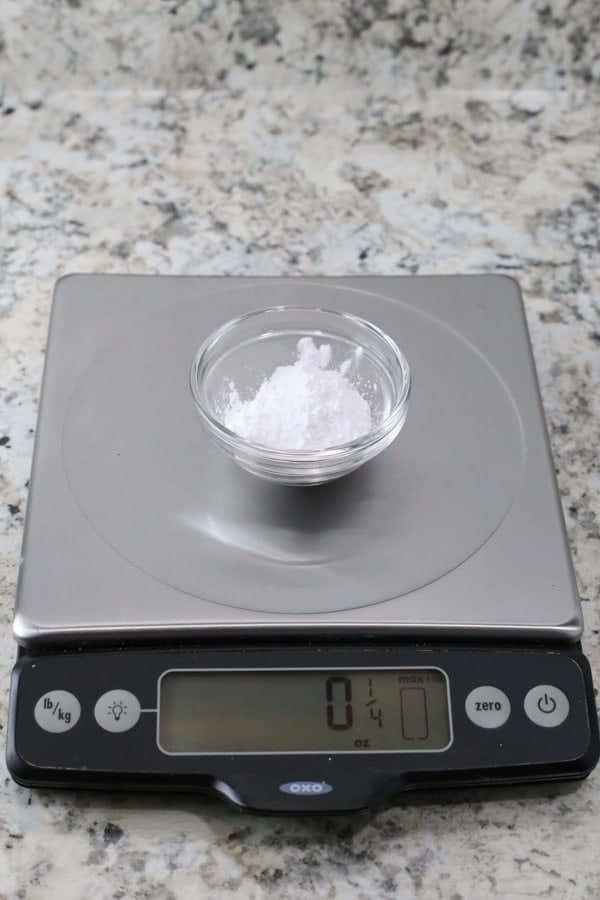 Next up: tapioca starch! Like cornstarch, tapioca starch will keep our powdered sugar from caking. And, I think, makes for a better powdered sugar.
Tapioca starch absorbs liquids faster, and a lower temperature, than cornstarch. This means that it makes smooth and silky icings and buttercream. And, in my opinion, I think it tastes less chalky than cornstarch-based powdered sugar. But that's just a personal taste-thing. When you try it, let me know what you think.
Since tapioca starch absorbs liquids so quickly, it's prone to clumping after it has sat around a bit. So be prepared to sift corn-free powdered sugar before using.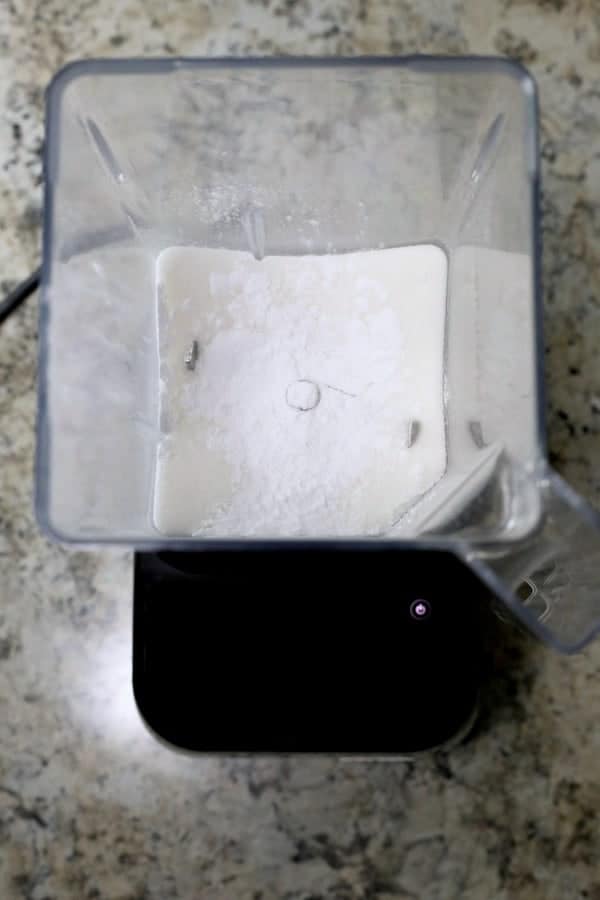 Place the granulated sugar and tapioca starch in your blender. Blend the sugar and tapioca starch together until powdery, about 30 seconds.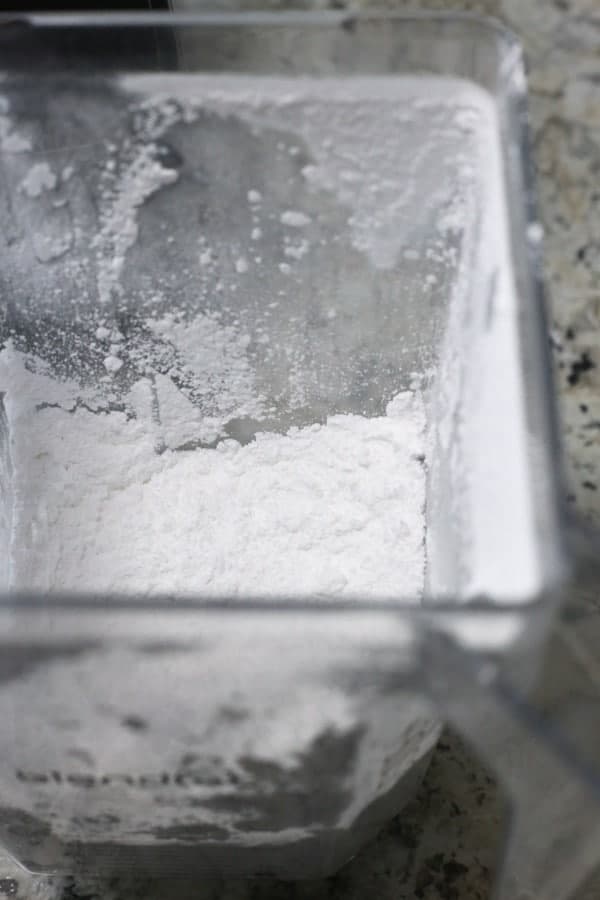 Seriously. That took 30 seconds!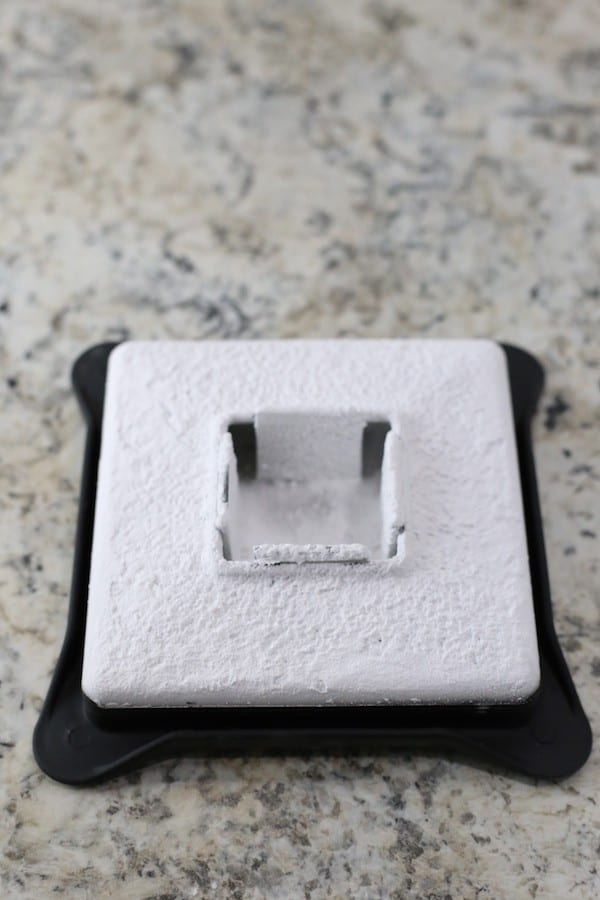 How pretty is that? (True confession: it's hard to get that sugar off the lid and into the bowl. I don't even bother. I just rinse it off when cleaning. )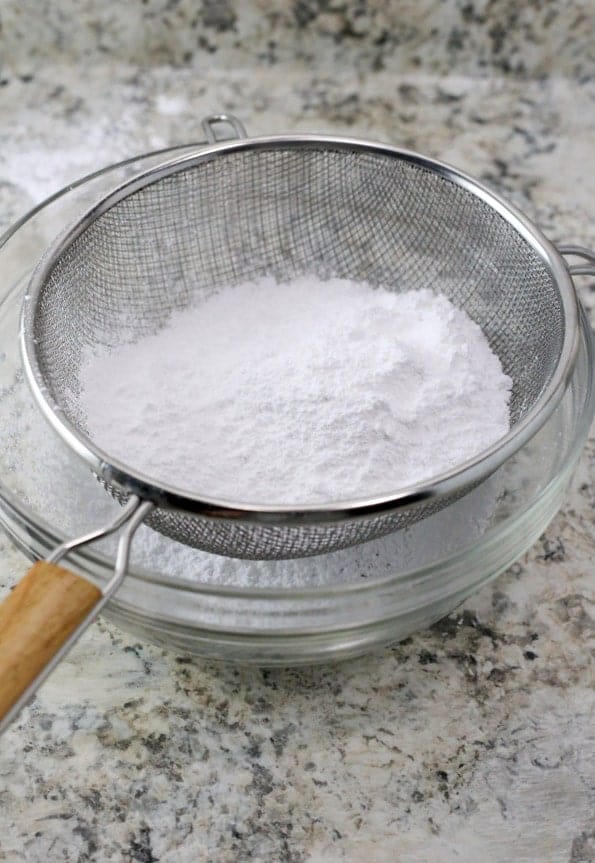 Sift to remove any clumps.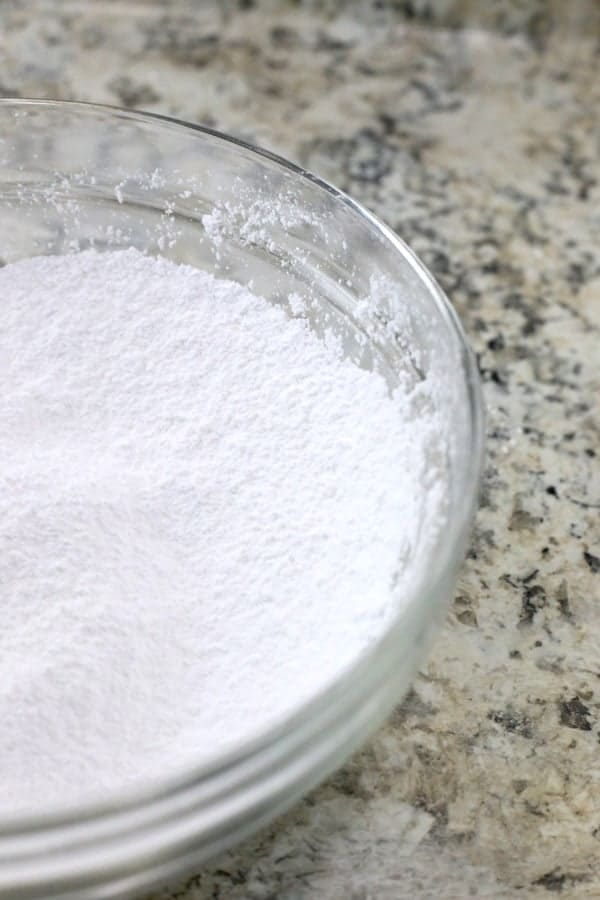 Done!
Corn-Free Powdered Sugar: Best Uses and What to Avoid
Thanks to our friend tapioca starch, corn-free powdered sugar makes excellent icing and buttercream. The smooth tapioca starch granules swell and make for a really smooth icing. In fact, it's my favorite powdered sugar to use in buttercream icings.
That's the upside.
Now the downside! Since tapioca starch loves to suck up moisture so much, it will dissolve quickly when dusted onto cakes, desserts, and berries. How quick? Under ten minutes.
If you want to dust something with corn-free powdered sugar, do so right before serving and expect the sugar to dissolve pretty fast.
Shop the Recipe
The following links are affiliate links. GlutenFreeBaking.com earns a commission when you use them to shop.
BlendTec
Vitamix
Ninja Blender
Sifter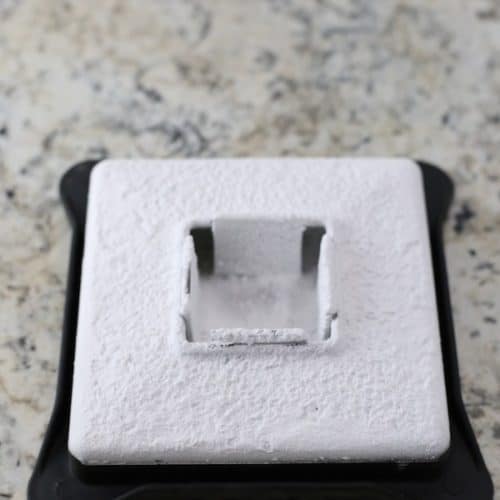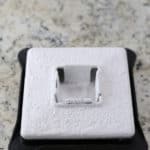 Corn-Free Powdered Sugar
I recommend using superfine sugar to make homemade powdered sugar. If you can't find it, use traditional granulated sugar and blend it longer.
Ingredients
1

cup

super-fine sugar or tradtional granulated sugar

(7 ounces; 198 grams)

1

tablespoon

tapioca starch

(3/4 ounce; 22 grams)
Instructions
Combine sugar and tapioca starch in a high-powered blender. Starting at low speed, increase the power until you reach the blender's highest speed. Blend until the sugar is powder-fine, about 30 seconds. Sift to remove any remaining lumps.

Store powdered sugar in an airtight container. Sift before using.