Coated with pumpkin spice, these easy-to-make gluten-free snickerdoodles are a lovely way to celebrate fall.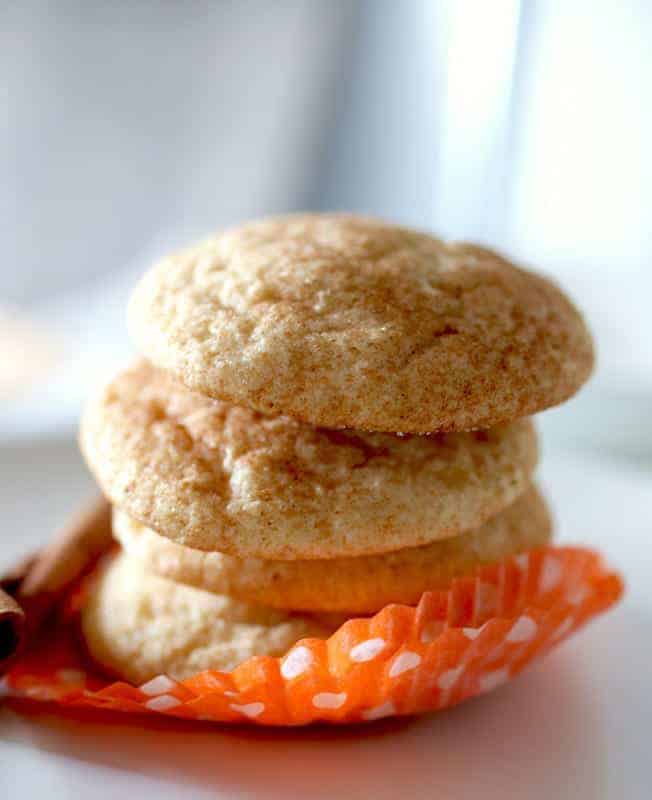 You know the old saying, "Never ask a question you don't want the answer to because you'll get an answer you don't want to hear"?
It's sage advice.
It didn't, however, stop me from asking Facebook friends if I should make snickerdoodles or chocolate chip cookies for a talk I was set to give at a local library.
The truth: I wanted to make snickerdoodles. (No offense to my friend gluten-free chocolate chip cookies.) I mean, you can't go wrong with either cookie but there's just something perfect about a plate of snickerdoodles in the fall.
Before I mix the dough, I scrolled through the facebook comments.
The reply from my friend Amber jumped out at me: Have you ever made them with pumpkin pie spice instead of plain cinnamon? To. Die. For. I learned to do this from Pinch My Salt and never looked back.
Two things:
1. I had NOT made snickerdoodles with pumpkin spice.
2. Why hadn't I made pumpkin spice snickerdoodles?
Clearly I needed to remedy this asap!
Into the kitchen I went to make gluten-free pumpkin spice snickerdoodles. (Wow! That's a mouthful.)
Coating the cookies with pumpkin spice* wasn't the only thing I did differently. I decided to adapt my gluten-free snickerdoodle recipe and use Bob's Red Mill Baking Flour Blend instead of a custom blend of flours.
I've gotten lots of great feedback to the gluten-free chocolate chip cookie recipe I posted using the flour. So I wanted to try snickerdoodles with the flour to see how it worked. I had high hopes!
(*In case you're wondering, there's no pumpkin in pumpkin spice. Nor has there ever been. It's a blend of cinnamon, nutmeg, clove, and ginger. And it's awesome. So these cookies are pumpkin-free.)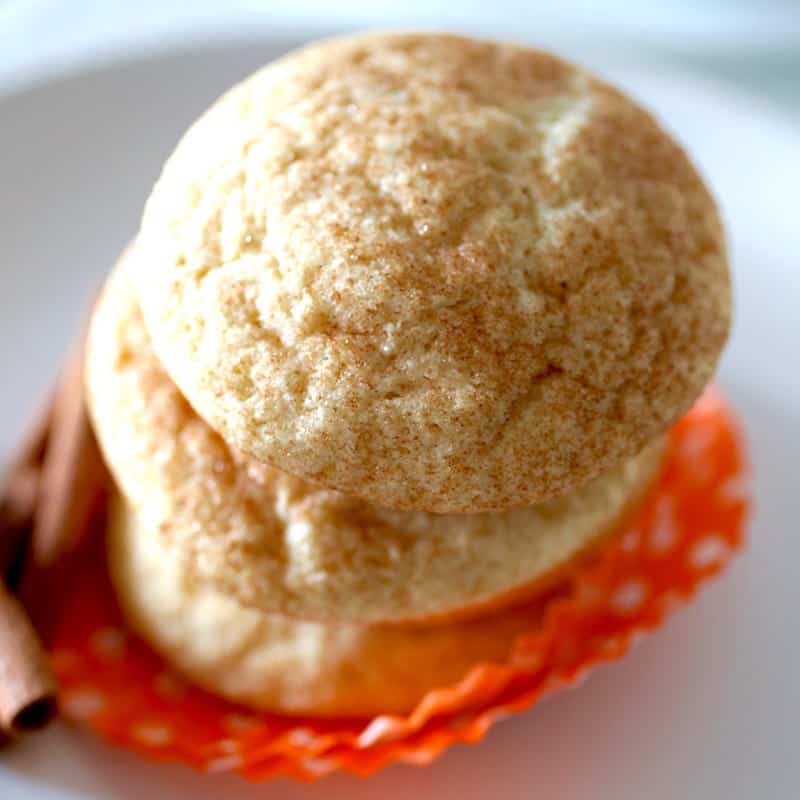 As with the original, the cookies baked up crisp on the edges and soft in the center. The buttery flavor, as Amber promised, went amazing well with the pumpkin spice.
Here's the funny thing: no one guessed that the cookies were coated with pumpkin spice. They all said, "Wow! These are good!" But no one said, "ZOMG! Pumpkin spice!"
That's the beauty of pumpkin spice. Since it combines the best of the baking spices, it makes everything taste better without overwhelming your taste buds. And, that my friends, makes for one heck of a good snickerdoodle.
recipe inspired by Amber from Blue Bonnet Baker and by the classic snickerdoodles from Pinch My Salt.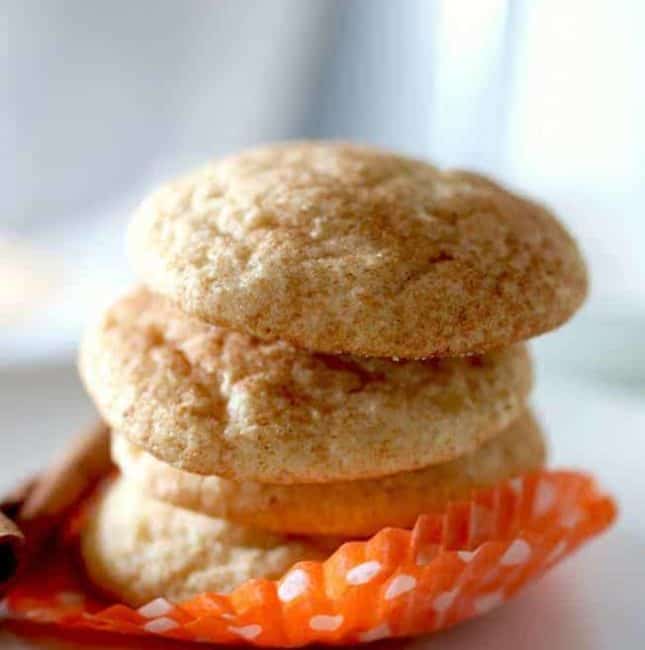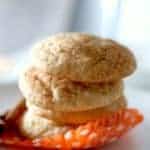 Pumpkin Spice Snickerdoodles
Baker's note: If you don't have cream of tartar on hand, replace both the cream of tartar and the baking soda with 1 teaspoon of baking powder.
Ingredients
2 1/2

cups

Bob's Red Mill 1-to-1 Gluten-Free Baking Flour

see note below

1

teaspoon

cream of tartar

see note above

1/2

teaspoon

baking soda

1/2

teaspoon

salt

1 1/2

sticks

butter, softened

softened

1

cup

granulated sugar

2

large

eggs

1 1/2

teaspoons

vanilla extract
Pumpkin Spice-Sugar Mixture
1/4

cup

granulated sugar

2

teaspoons

ground pumpkin spice
Instructions
Preheat oven to 350 degrees F. Line two rimmed baking sheets with parchment paper.

Whisk together the baking flour, cream of tartar, baking soda, and salt in a small bowl.

In the bowl of a stand mixer fitted with the flat paddle attachment, combine the butter and granulated sugar. Cream on medium speed until a thick paste forms. Stop the mixer and scrape down the sides and bottom of the bowl. Turn the mixer to medium-low speed. Add the eggs, one at a time, and the vanilla extract. Beat until well combined, about 30 seconds.

Stop the mixer and add the dry ingredients. Turn the mixer to medium-low and blend until a dough forms.

Scoop the dough, about two tablespoons, and roll into a ball. Roll the dough in the pumpkin spice-sugar mixture.

Place the dough on the prepared cookie sheet, about two inches apart.

Bake until the edges are golden brown, about 12 minutes. Rotate the pans halfway through baking.

Remove the cookies from the oven and transfer to a wire rack to cool.

Store in an airtight container for up to four days or freeze the cooled cookies for up to two months.
Recipe Notes
Gluten-Free Flour
The original version of this recipe called for 2 cups of gluten-free flour. Unfortunately readers found that the cookies spread. During re-testing, I increased the flour to 2 1/2 cups. The cookies baked up thick and puffy. 
If you prefer a thin and crisp cookie, reduce flour to 2 1/4 cups.