Trader Joe's introduced Cocoa Crunch Cereal. It looks like a gluten-free version of Cocoa Puffs. But how does it taste?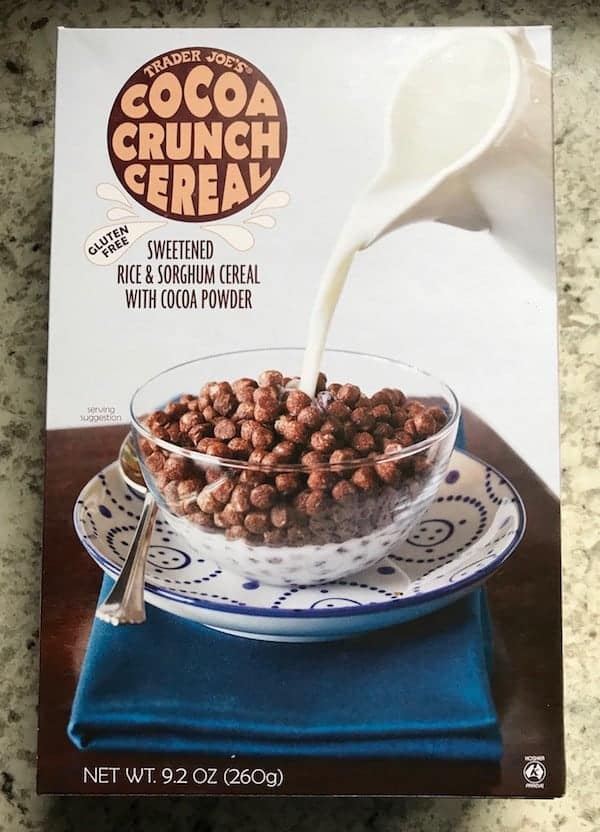 Visiting Trader Joe's on a Sunday afternoon is…never a good idea. Yet, this past Sunday, there I was, squeezing down the aisles, bumping into folks and having folks bump into me. Good times.
I noticed a display of what looked like Trader Joe's branded Cocoa Puffs. And, dear reader, I used you as an excuse to buy the box. As a rule, I don't buy cereal because it seems to ~mysteriously~ disappear. One minute the box is full. The next? Not so much. And since my husband doesn't like cereal…it must be a ghost. Yeah. That's it. A ghost. There's no other explanation.
But! I was thinking of YOU! It's a new gluten-free cereal. I *needed* to try it for you. For science. For the gluten-free community.
It was a duty that I needed to uphold.
I happily tossed a box of Cocoa Crunch Cereal into my cart. It cost $3.49 for a 9.2-ounce box. That didn't seem overly expensive but it didn't seem "Oh my god!"-cheap either.
I couldn't wait to try it. I love Cocoa Puffs. (I haven't had it in years but my love burns bright.) So when I opened the box, I was expecting the heavenly, cocoa-sweet aroma to great me. And…nothing. Nary a whiff of chocolate greeted my nose.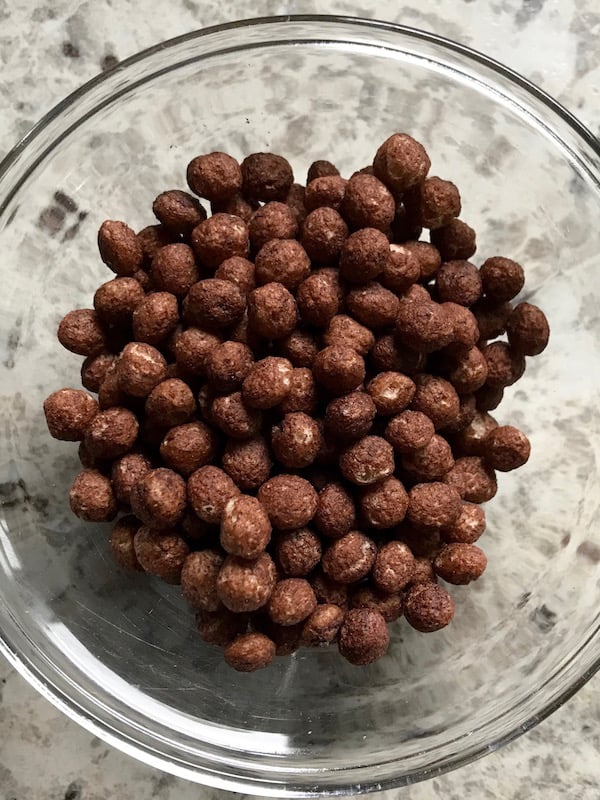 I took a bite. It was…not Cocoa Puffs. The cereal, which contains as much sugar per serving as Cocoa Puffs*, tasted flat.
There wasn't enough cocoa flavor or grain-y sweetness in the cereal. It's not that I was looking for overly sweet cereal but, if I'm going to eat a chocolate cereal as a treat, I want it to taste like something. And this didn't taste like much. In addition to missing the sweet grain notes that corn brings to the cereal, this cereal also needed a bit of vanilla or something.
It tasted like someone wanted to make a health food version of cocoa puffs. Something that would look like Cocoa Puffs and would taste…almost like it. But not close enough.
The texture worked. When eaten dry, it was nice and crunchy. When eaten with milk, it didn't turn soggy.
Speaking as someone who loves cereal, this one won't tempt me again. And that's saying something because I still miss Ice Cream Cone cereal from the 1980s.
* Trader Joe's Cocoa Crunch Cereal contains 9 grams of added sugar per 40-gram serving. Cocoa Puffs contains 9 grams of sugar per 27-gram serving.
Trader Joe's Cocoa Crunch Cereal: Ingredients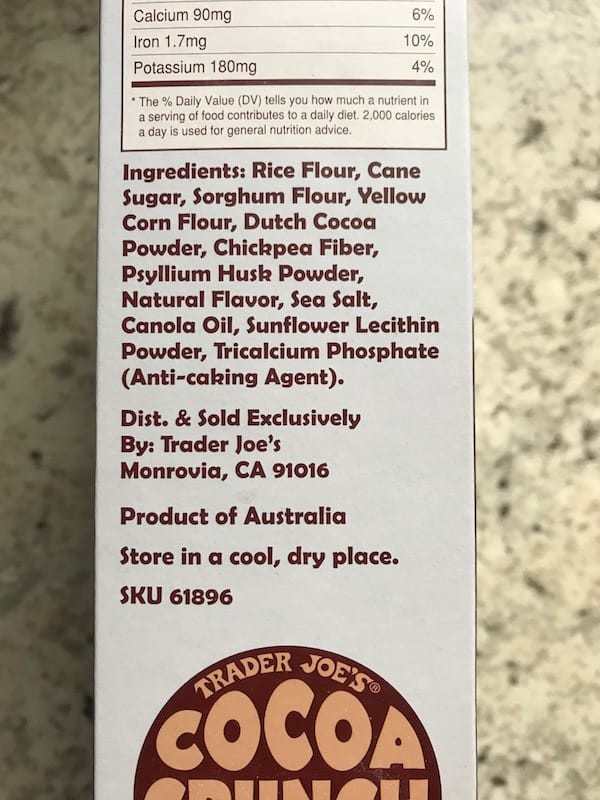 RICE FLOUR, CANE SUGAR, SORGHUM FLOUR, YELLOW CORN FLOUR, DUTCH COCOA POWDER, CHICKPEA FIBER, PSYLLIUM HUSK POWDER, NATURAL FLAVOR, SEA SALT, CANOLA OIL, SUNFLOWER LECITHIN POWDER, TRICALCIUM PHOSPHATE (ANTI-CAKING AGENT).
Please note: Ingredients can change at any time. Please refer to the box for the current ingredients.
Trader Joe's Cocoa Crunch Cereal: Nutrition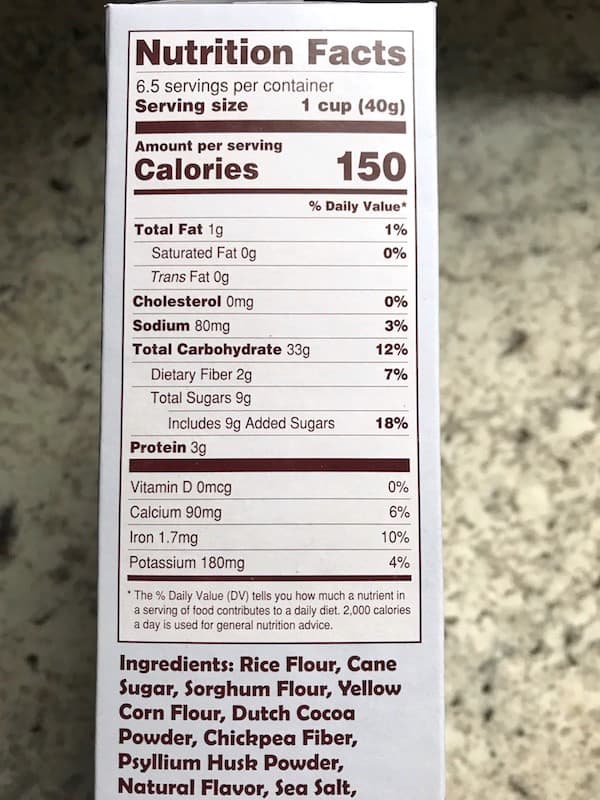 Serving size 1 cup (40g)
Calories 150
Total Fat 1g
Saturated Fat 0g
Trans Fat 0g
Cholesterol 0mg
Sodium 80mg
Total Carbohydrate 33g
Dietary Fiber 2g
Total Sugars 9g(Includes 9g Added Sugars)
Protein 3g