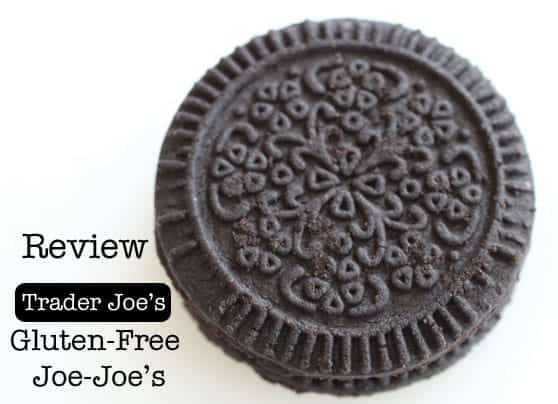 Trader Joe's Gluten-Free Joe-Joe's Review
Ah, Oreos. I miss them! Honestly, if Nabisco made a gluten-free version, I would push you out of the way to get my hands on a box. #sorry. #notsorry.
When Trader Joe's introduced a gluten-free variety of "Joe-Joe's", their awkwardly named chocolate sandwich cookie, I HAD to try them.
As I picked up the box, I noticed that the gluten-free Joe Joe's are more expensive than the traditional Joe Joe's. A box of gluten-free Joe Joe's cost $3.99 for 12.5 ounces, compared to $2.99 for 20 ounces for the regular cookies. While I don't mind that because I know that the demand for gluten-free foods aren't the same as traditional, I just wanted to mention it.
That breaks down to about $0.32 per ounce. Not bad for gluten-free sandwich cookies! The size of the package beats out other competitors by at least two ounces. Until now, the largest package offered was Glutino's cookies weighing in at 10.5 ounces per box.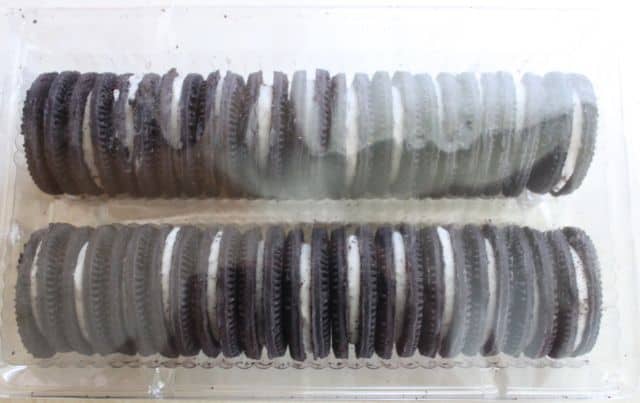 As soon as I got home, I broke into the package. (Self restraint when it comes to sandwich cookies? What's that??)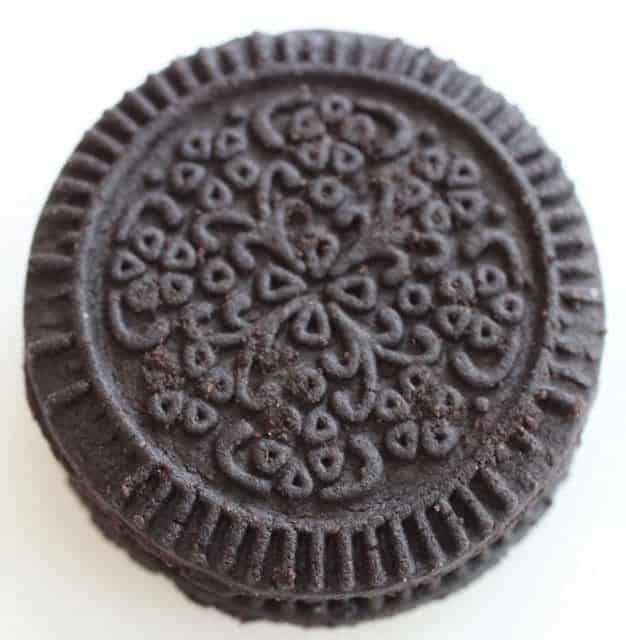 Cookie
Nicely "sandy" but not crumbly. Similar to the classic Nabisco "Oreo" texture. The cookie isn't too sweet. In fact, at first it surprised me by how NOT sweet it was. Really strong chocolate flavor from black cocoa.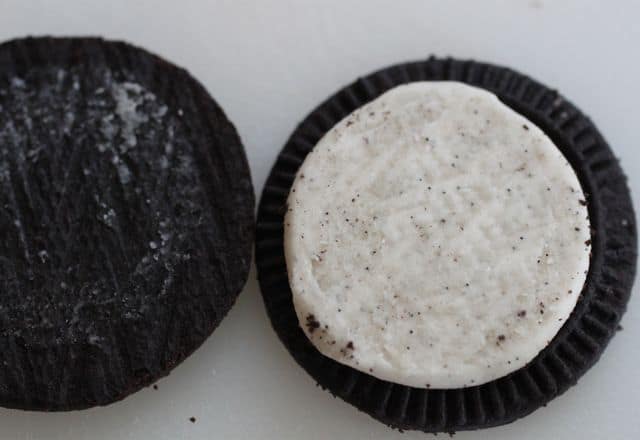 Filling
Here's where the cookie lost me a little. The filling wasn't soft and creamy. It was dry and kind of gritty. It bordered on the waxy. On its own, the filling was sweet but when eaten eaten with the cookie it contained just the right amount of sweetness.
I twisted the cookie apart and licked the filling. It was hard to lick. The disk of filling remained perfectly round after a few licks. At that point, I gave up and just bit into it. The filling broke apart and fell off the cookie when I bit into.
And finally, the box says, "Chocolate Vanilla Creme Cookies with Real Vanilla Bean Speckles." I peered at the filling to find them and, sure enough, the filling contained little black dots. I don't think the vanilla beans added much flavor because the waxy-shortening "flavor" really overpowered everything else.
Overall
Gluten-Free Joe-Joe's are a tasty sandwich cookies at a really reasonable price.
Would I buy them again? Hmm…that's tough. Sandwich cookies are a "once in awhile" treat for me. Why? They seem to disappear really fast—which is a problem because I'm the only one eating them. 😉 So when I'm in the mood for these cookies, I think I'd buy the Glutino cookies. BUT I think these cookies would make a great base for a cookie pie crust.
Reminder–No need to be perfect.
Elizabeth Gilbert says that perfection is "the haute couture, high-end version of fear." Many of us strive to appear perfect. So it's always fun–and loving–to remind ourselves that perfectionism isn't worth striving for.
I found a fun reminder in the box of Joe Joe's.
Take a look at this cookie.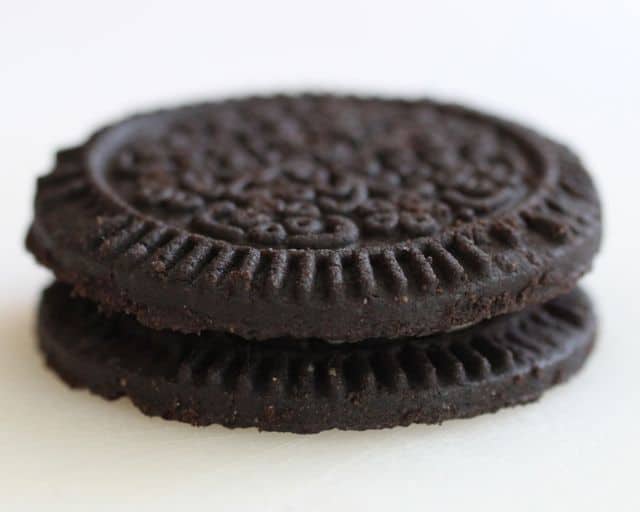 See the bottom cookie. It's upside down. It's not (gasp) perfect. And you know what? It's just fine.