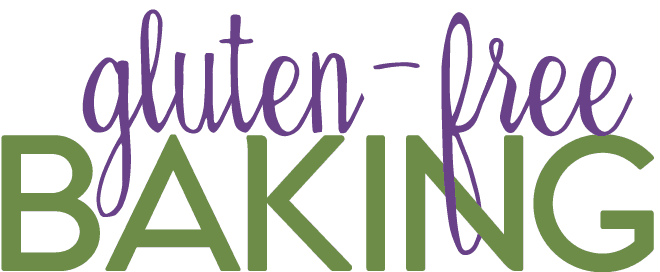 Hello gluten-free bakers! I'm really proud to share the all new GlutenFreeBaking.com with you.
First the big news: as of August 3, 2015, the membership area of the site was discontinued. Now everyone can access every recipe on the site for free. This was really important to me and I feel so good about the switch! (All current members were contacted and refunded. If you didn't receive a refund, just pop me an email.)
Other new (and exciting!) features:
Better search.

You can now find the recipes you want!

Amazing.
Printable recipes. It was a challenge to print recipes from the old site. That's been solved.
Pin-able images.

Do you love pinterest? Now you can hover over an image and pin it with one click.

Recipe Page.

Feel like browsing recipes? You can do that now! I know. I know! It's like it's 2015 around here or something. 🙂

Pretty layout. Okay. Okay. This is superficial but I have to mention it. The old site was ugly. Really ugly. The new site looks so pretty, don't you think? (And if you wonder why I went with purple, check out this page.)
That's covers the mechanics of the site. Here's information about the upcoming content I've got planned.
More easy recipes. Each week I'll share really easy recipes for gluten-free baked goods with you. (And a few recipes for easy main courses as the mood strikes.)
Paleo and grain-free recipes. Over the last year or two, the amount of requests for paleo and grain-free recipes skyrocketed. I spent a good portion of 2014 writing a paleo baking book. I have lots of goodies to share with you. (Paleo Twinkies, anyone?)
How-tos. I'm a cooking teacher at heart. Look for more step-by-step recipes on the site soon.
Product reviews. Do you love product reviews? I love product reviews! We'll have more of them here.
In addition to the recipes and gluten-free info, I'll also be sharing helpful information on how to write a cookbook, how to get started blogging, and I'll share techniques that make food photography less intimidating. If you aren't interested in this, don't worry, it won't take over the site. 🙂 But I really want to share what I've learned along the way. My blogging journey over the last few years has been a struggle and, you know what that means, I've learned a lot —and I'm ready to share.
Now, let's get started!
Elizabeth