Light and fluffy, these gluten-free pancakes are made from whole grains. Sorghum flour and millet combine to give a robust flavor to the pancakes while a generous amount of baking powder keep them light. To save time on a weekend morning, mix up the dry ingredients the night before you plan to make a batch.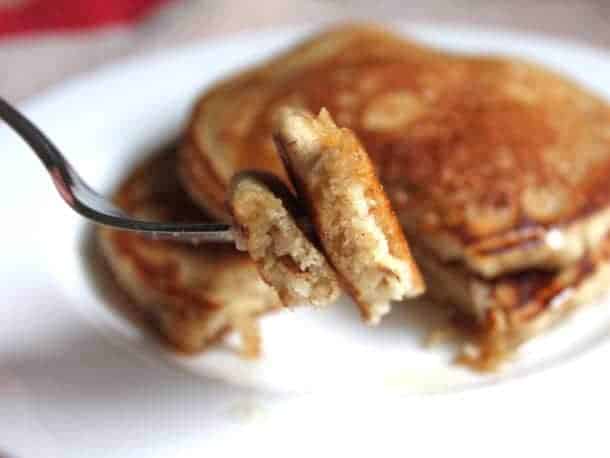 Whole Grain Gluten-Free Pancakes
I love pancakes. LOVE THEM. In fact, I think I could write a gluten-free pancake cookbook.
Often on Sunday mornings, I change up my favorite pancake recipe, swapping ingredients as my mood and taste dictate. When I found myself returning again and again to one variation to tweak it, I knew I'd hit on my new "favorite" (for now) pancake recipe.
Based on my classic pancake recipe, these pancakes use whole grains but remain just as light and fluffy as the original recipe. Sorghum and millet flour replace the white and sweet rice flours, and potato starch steps in for cornstarch, making this recipe great for anyone who needs to avoid rice and corn. To enhance the nutty grain-flavor, I added a little ground flax meal. If you don't have ground flax meal on hand, go ahead and leave it out. The recipe works with it or without.
Whole Grain Gluten-Free Pancakes: Allergy Variations
Dairy-Free.
If you're dairy-free, a non-dairy milk works well in this recipe. Simply replace the milk with an equal amount of liquid non-dairy milk, like soy or almond milk.
Egg-Free
To make the pancakes without eggs, follow this a minor adjustment to the recipe: In a small bowl, combine the ground flax called for in the recipe with 1/4 cup hot water. Stir to combine. Allow mixture to stand until it thickens and cools. Add flax to recipe as you would eggs. If pancake batter is too thick, add an additional tablespoon or two of milk to the batter. Pancakes made without eggs are slightly denser than pancakes made with eggs, but almost indistinguishable in flavor.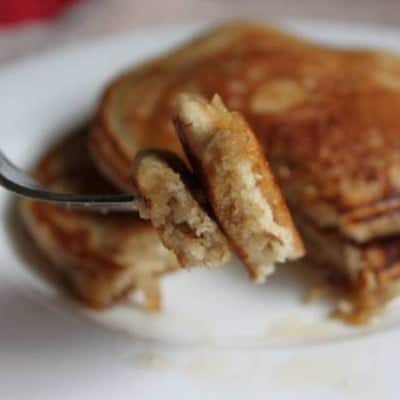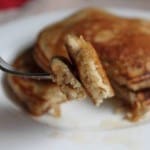 Whole Grain Gluten-Free Pancakes
Ingredients
3/4

cup

sorghum flour

(3 ounces; 85 grams)

3/4

cup

millet flour

(3 ounces; 85 grams)

1/2

cup

potato starch

(2 ounces; 56 grams)

1/4

cup

dark brown sugar

(2 ounces; 56 grams)

3

tablespoons

ground flax meal

(1 ounce; 26 grams)

1

tablespoon

baking powder

1/2

teaspoon

salt

1/4

teaspoon

xanthan gum

1 1/2

cups

milk

(12 ounces; 340 grams)

2

large

eggs

(3 1/2 ounces; 100 grams)

1/4

cup

vegetable oil

(1 3/4 ounces; 50 grams)

2

teaspoons

vanilla extract

vegetable oil for greasing pan
Instructions
In medium bowl, whisk together sorghum flour, millet, potato starch, brown sugar, ground flax meal, baking powder, salt, and xanthan gum. In small bowl, whisk together milk, eggs, oil, and vanilla extract. Pour wet ingredients over dry ingredients and whisk until smooth.

Lightly oil flat griddle pan with vegetable oil. Heat griddle over medium-high heat. Pour batter, approximately 1/4 cup per pancake, onto griddle. (Batter should sizzle when it hits the pan. )

Cook for approximately three minutes. Flip pancakes when bubbles appear on the surface of the pancakes and begin to pop. The pancake should begin to look almost dry. Flip and cook another 1-1 1/2 minutes.