How much would you spend on a box of gluten-free croissants?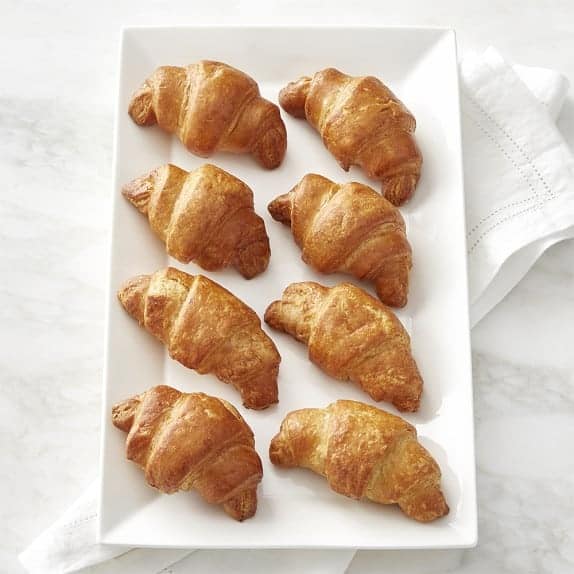 Today I was poking around the Williams Sonoma site and something caught my eye: gluten-free croissants!
First, I got excited. Then I saw the price.
They're selling a box of eight frozen croissants from Mariposa for…$79.99. You read that right: $79.99. ?
Here's the thing, if you want to spend $79.99 plus shipping for eight croissants, I think that's awesome. (I also want you to be my friend so that I can come over and try one of these magic $10 croissants.) But, for me, $79.99 seems crazy-expensive. Am I being cheap? Let me know what you think!
Here's the upside: the croissants are made in a gluten-free facility and (reaching here) they have a chocolate variety.
If you want to buy a box, here's the link. (It's not an affiliate link. Just providing it in case you want to gawk at or buy $79.99 croissants.)