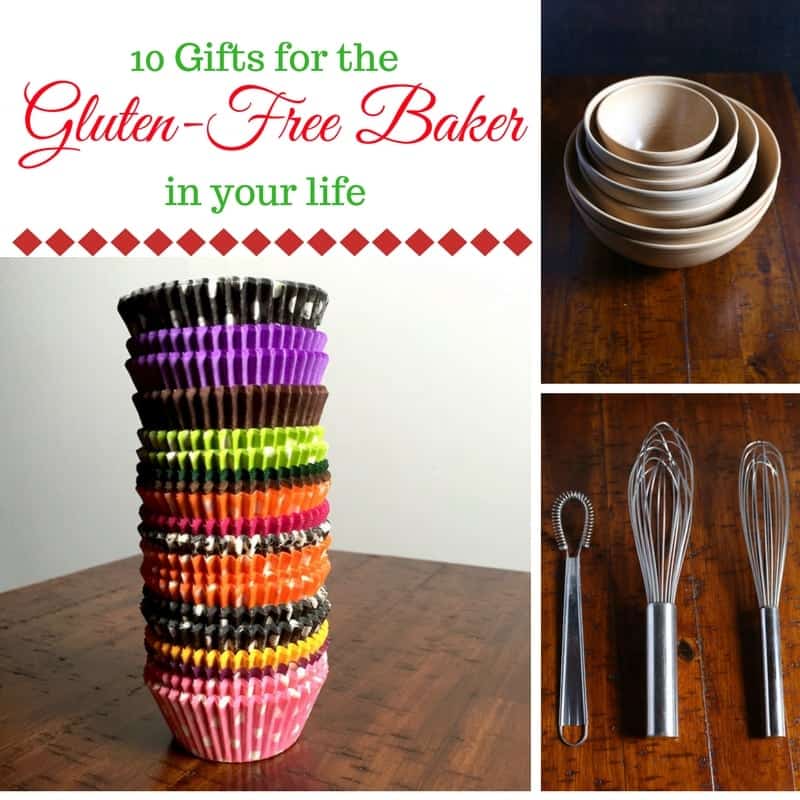 Got a gluten-free baker on your holiday list? Give them any of these gifts and they'll probably thank you with something amazing from the kitchen.
note: I hope you love this gift guide. Just so you know, the links included are Amazon affiliate links. This means GlutenFreeBaking.com earns a small commission from any purchases made using these links. The commission helps to support the site. Thanks!
Cake Pans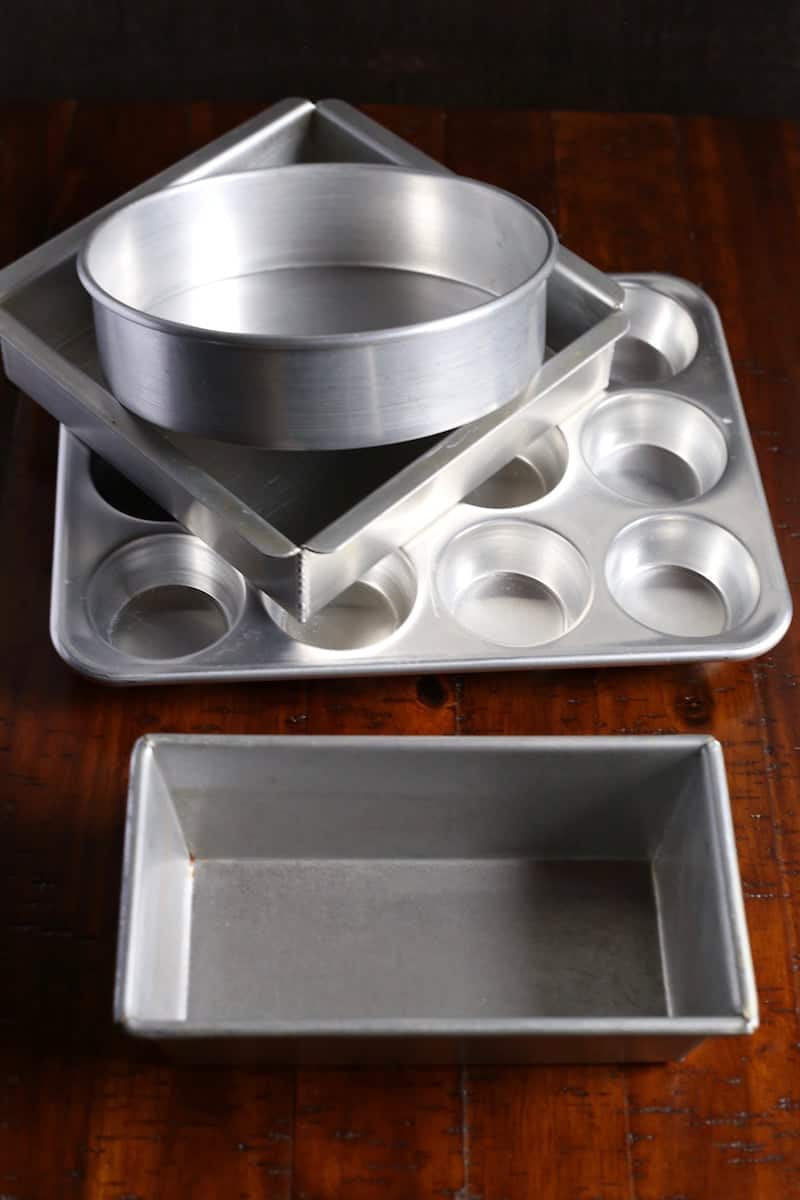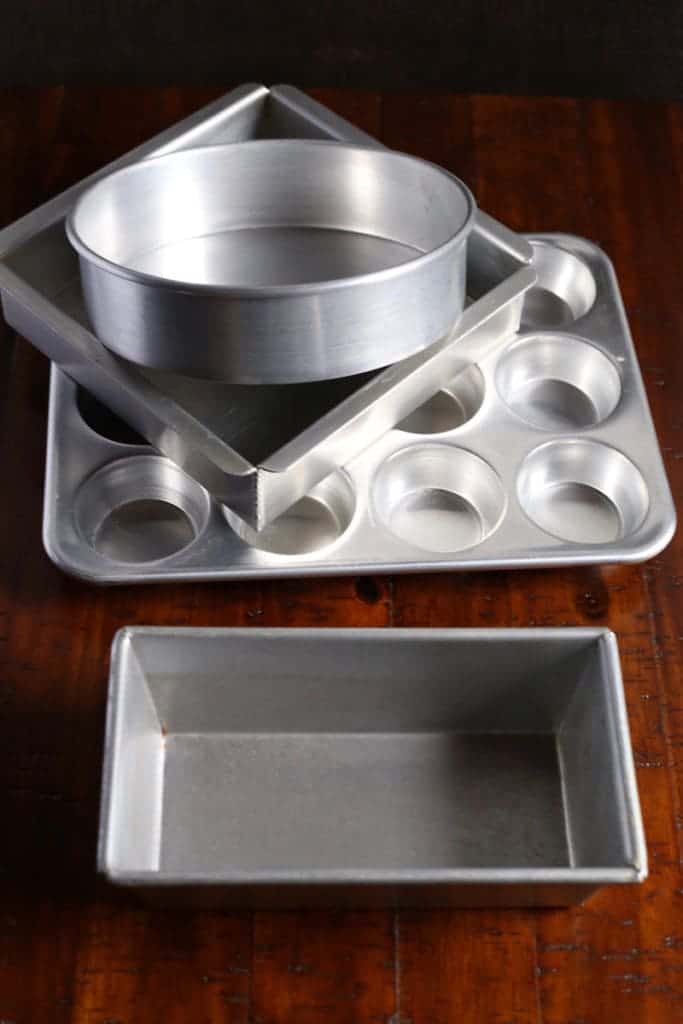 There are cake pans and then there are good cake pans. What's the difference? Weight and straight sides. If your cake pans nest easily inside each other, the walls on the pans probably flare. While this makes them easy to store, it makes stacked cakes hard to ice.
For your favorite cake baker, look for a pan that's heavy for it's weight and isn't coated with a nonstick coating.
Here's what I use:
8-Inch Cake Pans
This is my go-to size for birthday cakes. Be sure to gift your friend with two 8-inch pans so he can make classic two-layer cakes.
Get the Pan: 8-inch round cake pan by Magic Line
8-Inch Square Pan
I use this pan for my fudgy gluten-free brownies, gluten-free maple blondies, and these awesome 4-ingredient peanut butter bars. Look for a pan with square, not rounded, edges.
Get the Pan: 8x8x2 square cake pan by Magic Line
Loaf Pan
Get this pan for the friend who loves to make bread. (My favorite gluten-free sandwich bread uses this pan.) It a great pan for sandwich bread and quick breads, like banana bread.
Get the Pan: 1-pound loaf pan
Cupcake Pan
Bad cupcake pans drive me bonkers. Most have a ridge around each cupcake cavity. This makes them hard to clean. And you don't want to give a gift that's hard to clean.
These pans have seamless cups (cue hallelujah choir.) They will quickly become your friend's favorite cupcake pan.
Get the Pan: Seamless Cupcake Pan by Nordic Ware
Sheet Pans
I use these pans all.the.time. In fact, I own a heafty stack of them. How do I use them? Cookies and gluten-free pizza, of course. But I also use them for when I bake a pie. I pop the pie onto the baking sheet to prevent drips from hitting the bottom of my oven.
This is also the pan you need for "sheet pan dinners." So even if your friend doesn't bake a ton, she'll get a ton of use out of this pan. It's such a workhorse. (pssst…when you buy one for a gift, get yourself one too!)
Get the Pan: Sheet Pan by Nordic Ware
Spatulas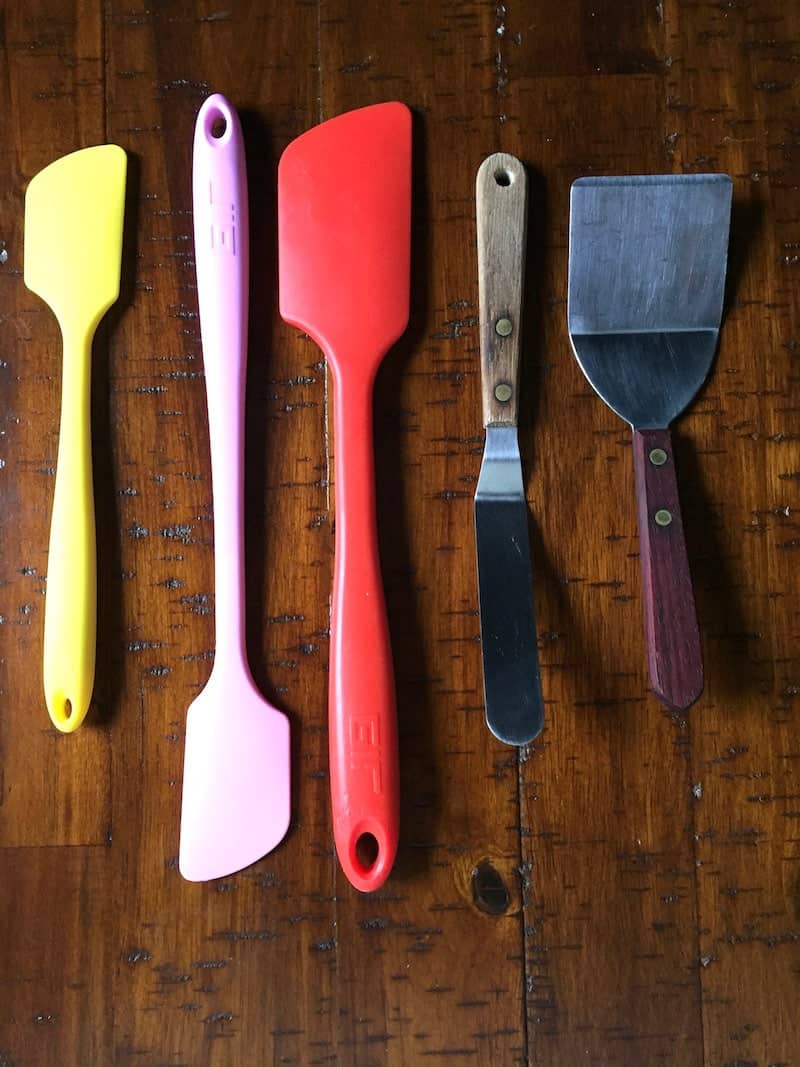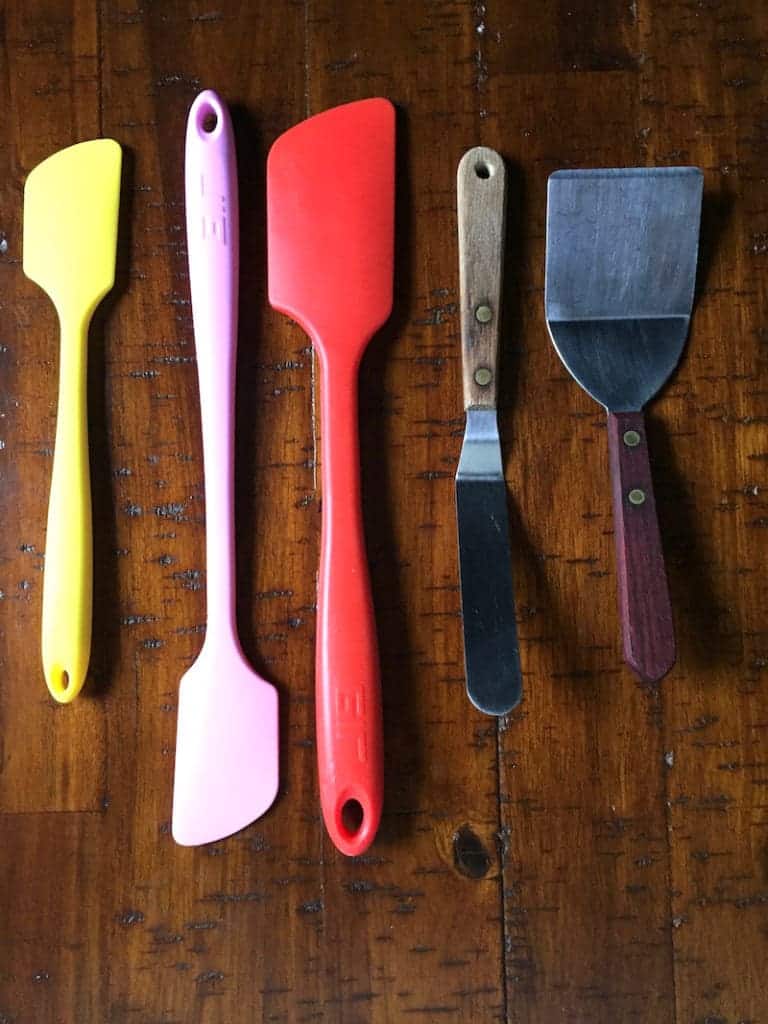 Many kitchen tools carry the name "spatula." There are rubber spatulas, cookie spatulas, pancake spatulas, etc. So which one to give? Any of them! They're all really handy and make quick work of kitchen tasks.
GIR Spatula
Best Rubber Spatula I've ever used. Period. Heatproof and sturdy. I have several sizes and love them all.
Get it: GIR Rubber Spatula | Mini | Skinny
Small Angled Spatula
This spatula works great for spreading peanut butter on bread, spreading batter into pans, and icing cakes. I can't imagine my kitchen without one.
Get It: Angled Spatula
Cookie Spatula
Warm cookies are delicate little things. A small metal spatula makes it easy to move the cookies from the pan to the cooling rack. This spatula also works great for getting brownies out of the pan without destroying the first one.
Get It: Cookie Spatula
Whisks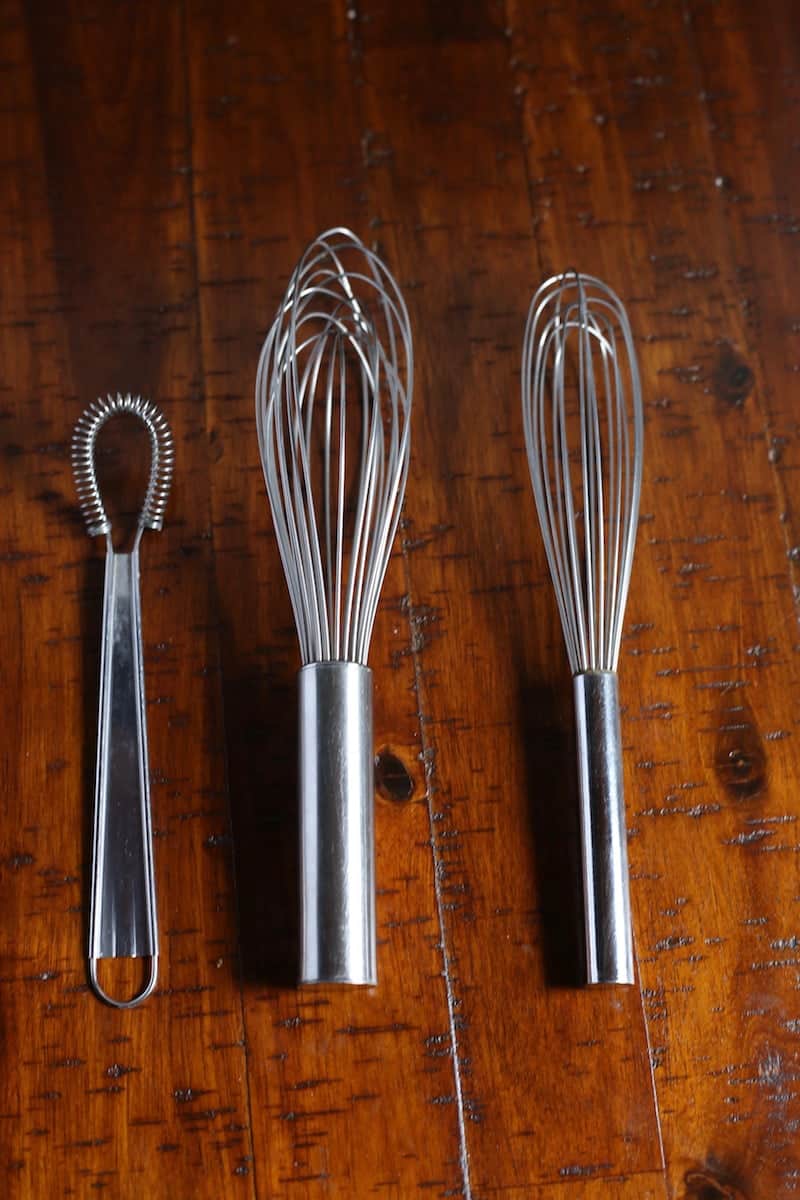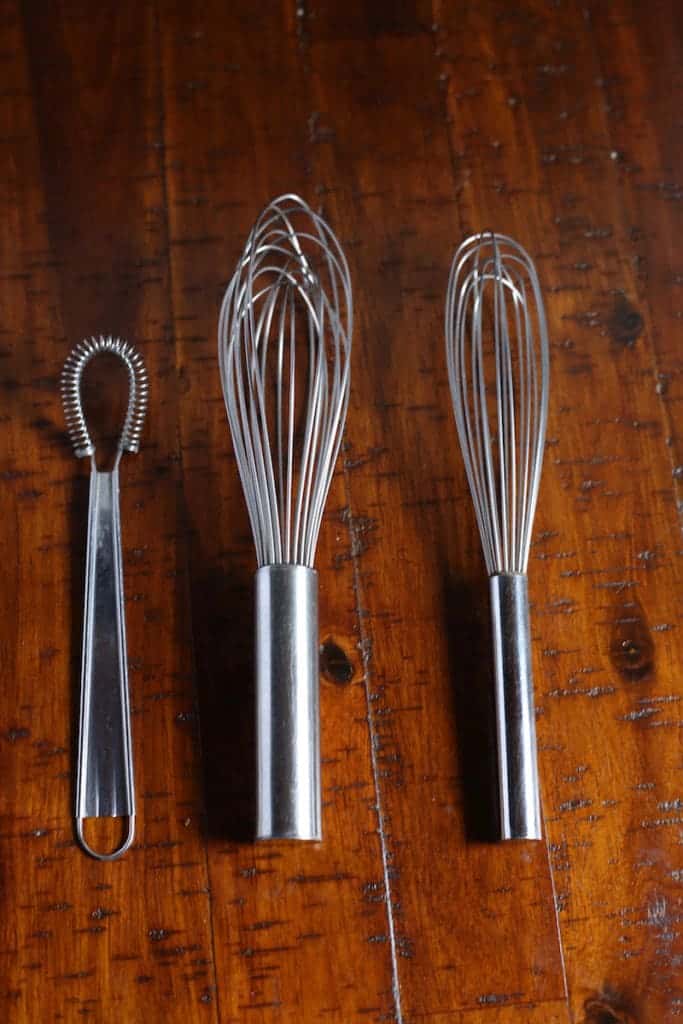 Balloon Whisk
A good balloon whisk can combine dry ingredients when a sifter isn't needed. It can also whip up small batches of batter.
Get it: Balloon Whisk
French Whisk
French whisks. They're great for making pudding or stirring hot chocolate. The tines are thin, long, and clustered tighter together than you'll find on a Balloon whisk.
Get It: French Whisk
Magic Whisk
And, finally, one last type of whisk. The magic whisk. That's quite the name, isn't it? This is one of my favorite whisks. It's great for whisking eggs or making small batches icing–the mixture of powdered sugar and milk.
Get it: >Magic Whisk
Ellinger Wood Bowls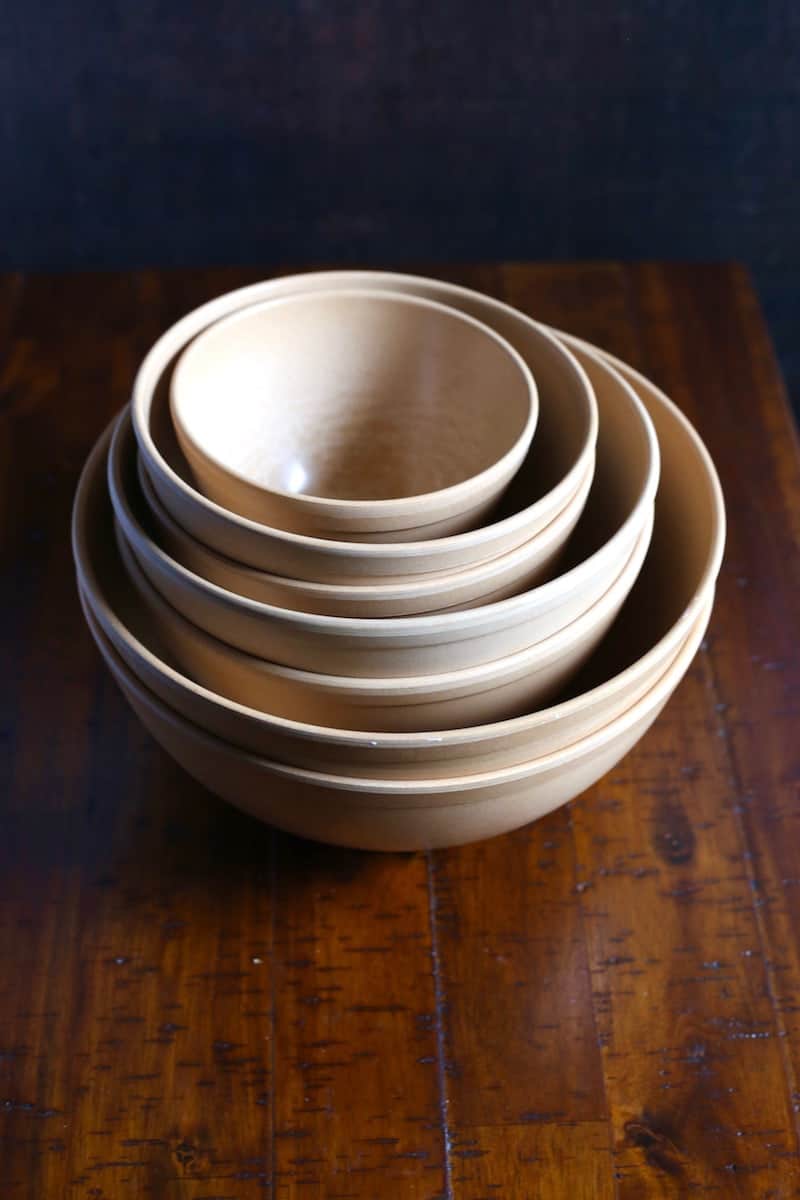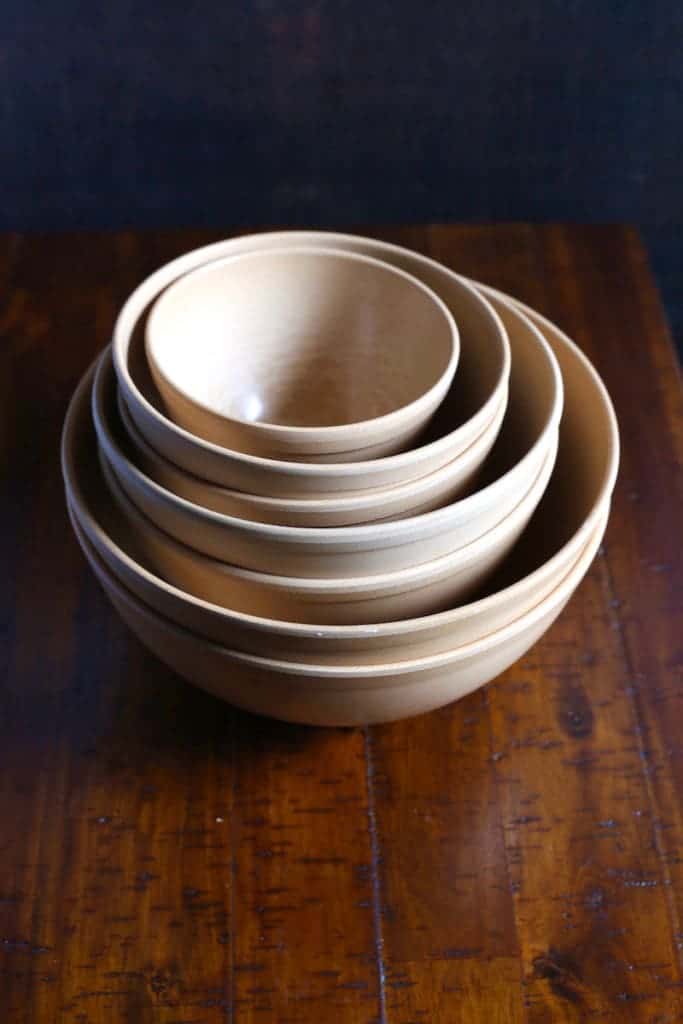 My favorite bowls. They are a wood-melamine blend, which makes them really sturdy. I've owned mine for over ten years and they haven't cracked, chipped, or disappointed me in any way. Made in Sheboygan, Wisconsin by the Ellinger Wood Company.
Get the bowls: Ellinger Wood Bowl Set
OXO Kitchen Scale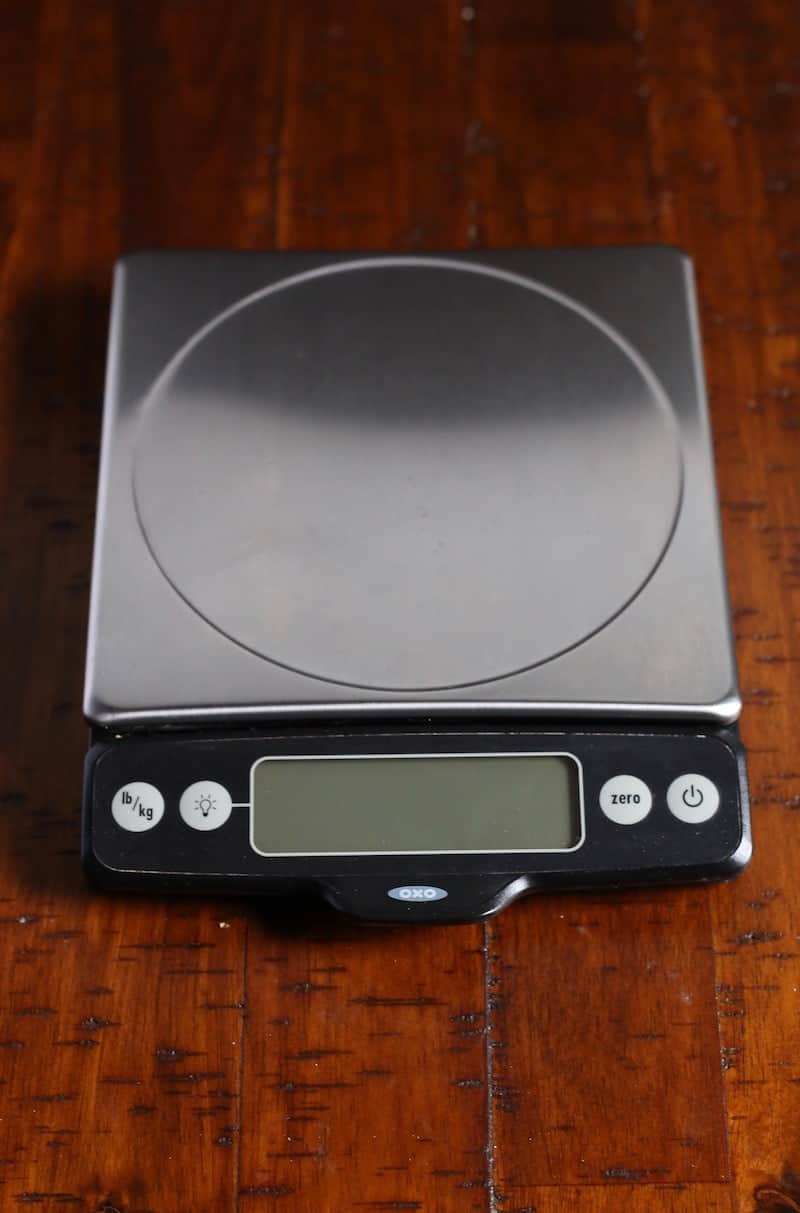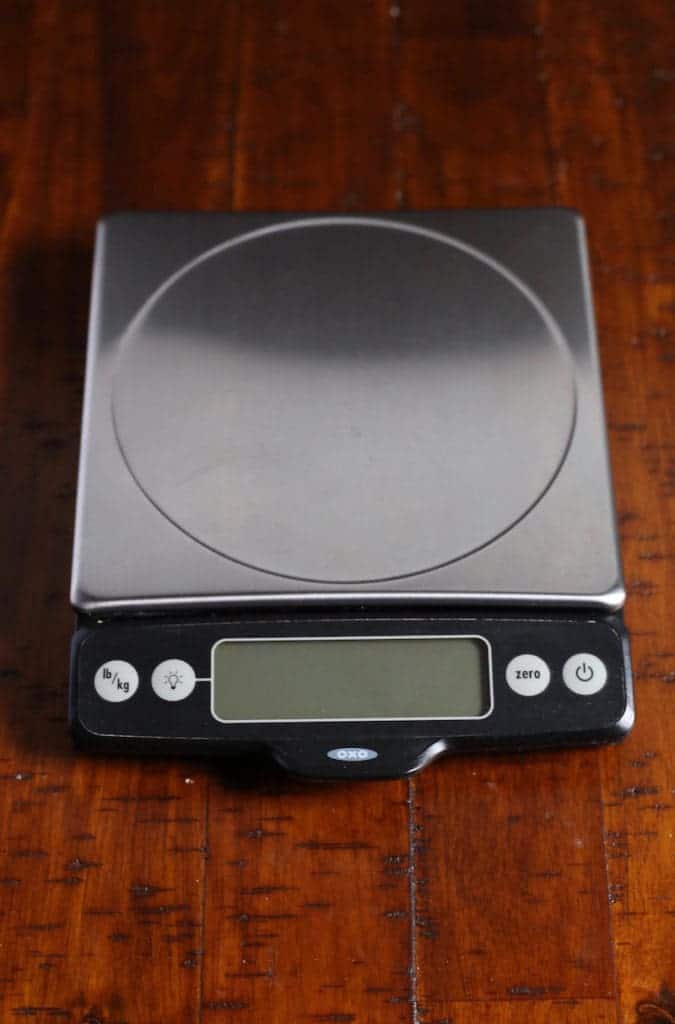 Weighing ingredients for baking ensures excellent results. This scale from Oxo is affordable and does a great job for small to medium jobs. (This one maxes out at 11 pounds. If the baker in your life needs a larger version, get her the 22-pound model.) I love that the display pulls out. This means that if you place a large bowl on the scale, you can still see the readout.
Get the scale: OXO 11-Pound Scale
Cake Turntable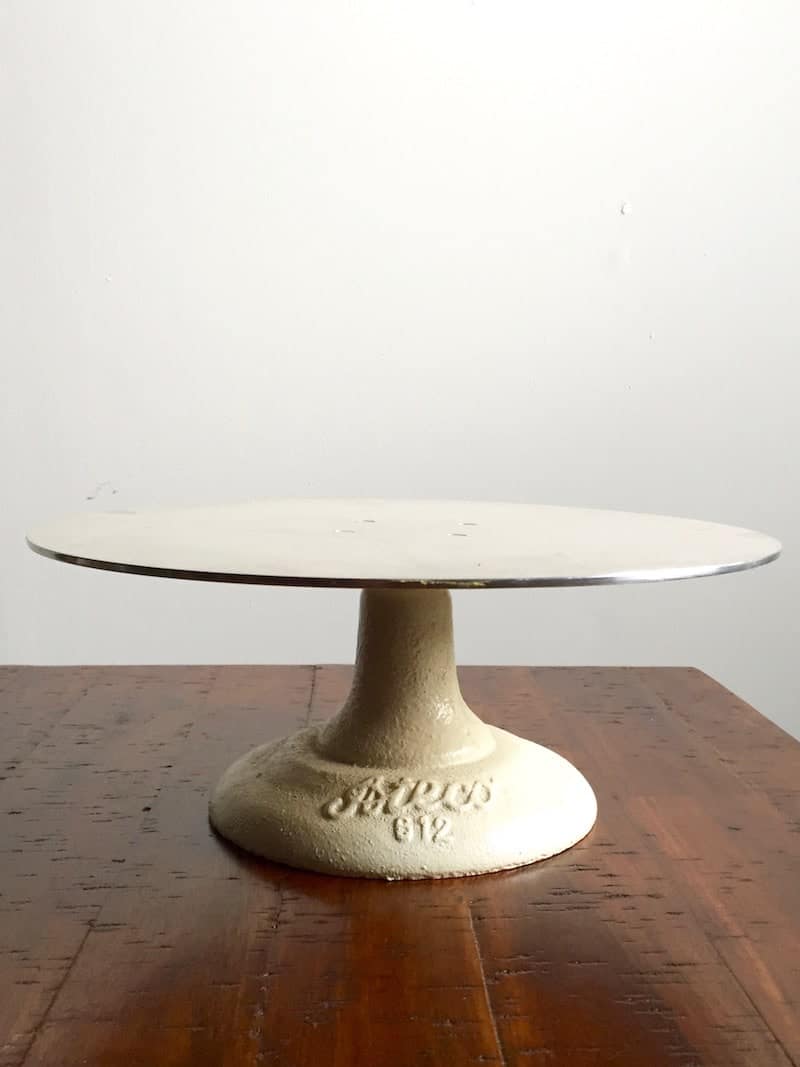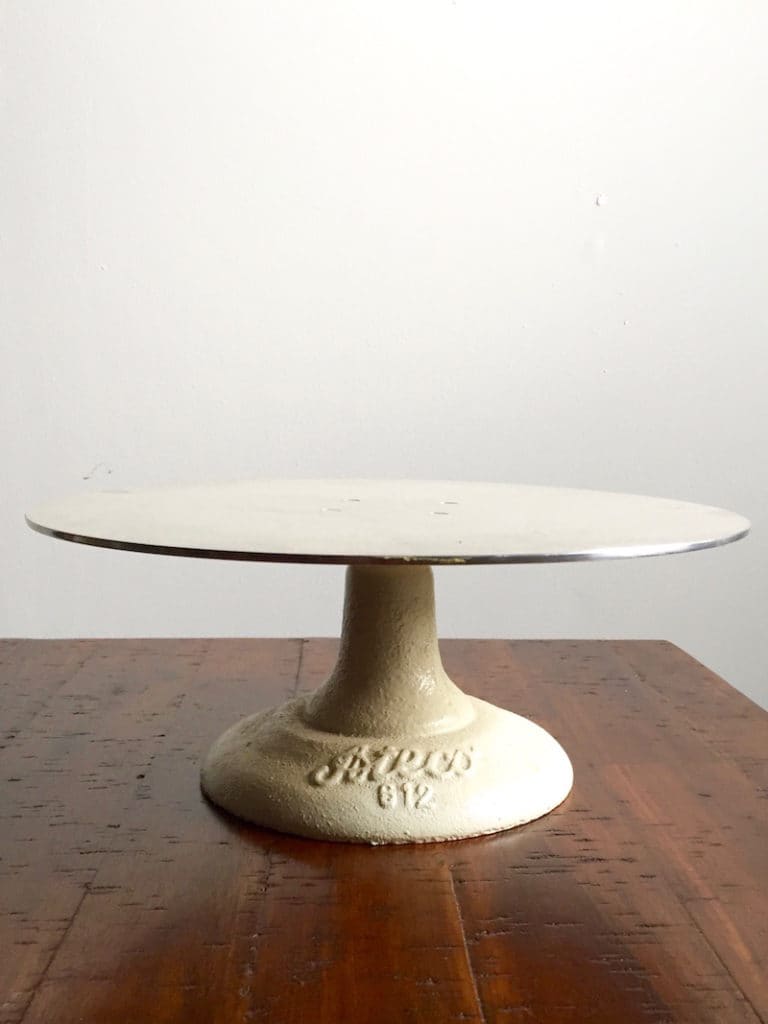 Frosting a cake is one of life's great pleasures. One of the essential tools for this task is a heavy cake turntable. No one wants a turntable that wobbles under her cake. This one doesn't disappoint. It turns smoothly, even under the heaviest of cakes.
Get the Turntable: Ateco Cake Turntable
Double Mesh Strainer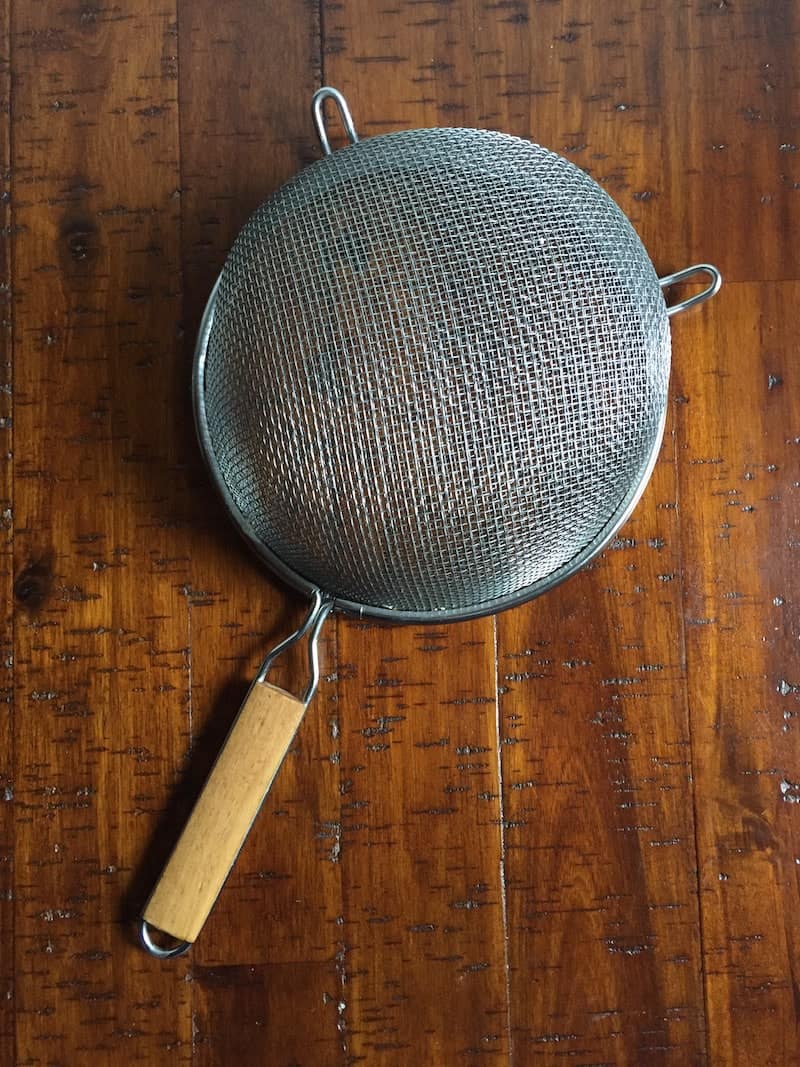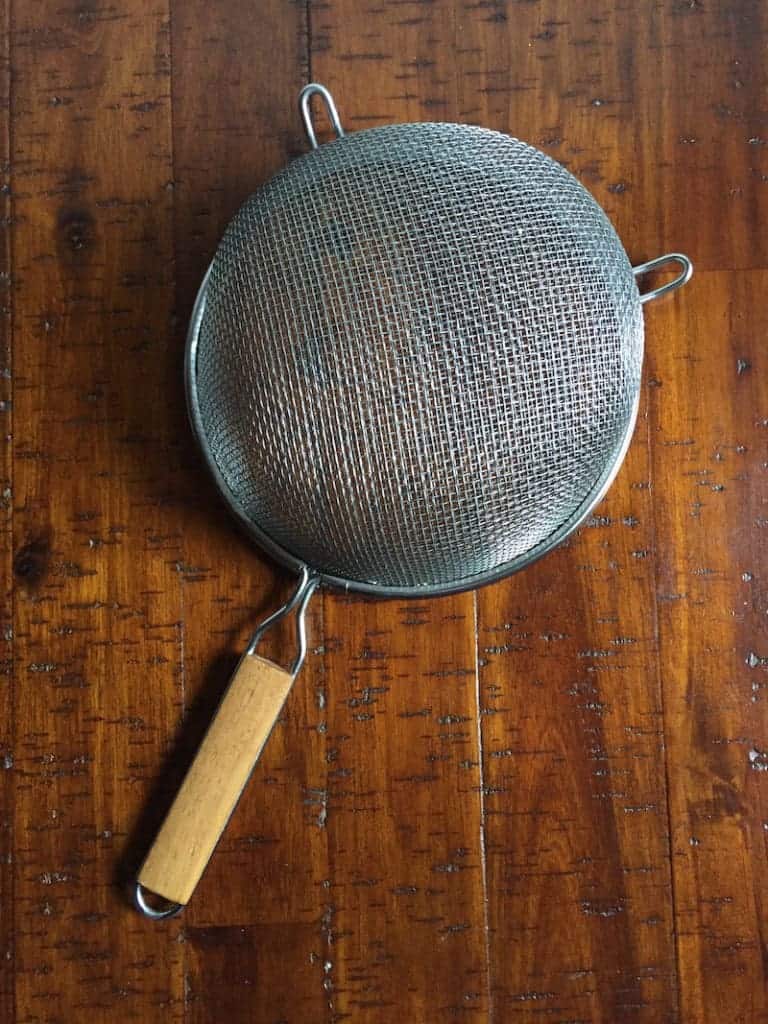 I always think sifting isn't one of my favorite tasks. However, there are ingredients, like high-fat cocoa powder, that must be sifted.
Whenever I pull out my classic sifter, dump the ingredients into it, and tap it gently with my hand, I find myself loving the act. There's something gentle and soothing about the task. I always seem to forget this.
Those sifters with the crank handles and small wheel never seem to work well for me. This double mesh strainer makes quick work of sifting. And it's a pleasure to use. Your friend will love it for sifting flours or dusting powdered sugar over a cake.
Get the Sifter: Double Mesh Strainer
Cupcake Liners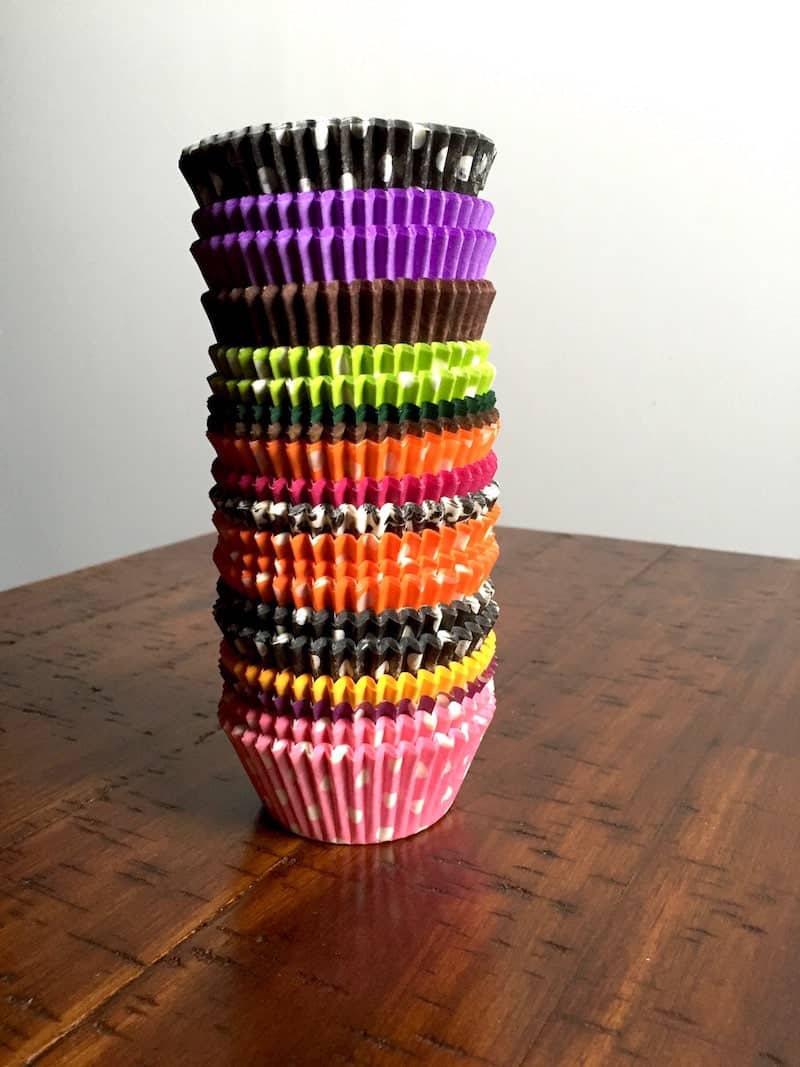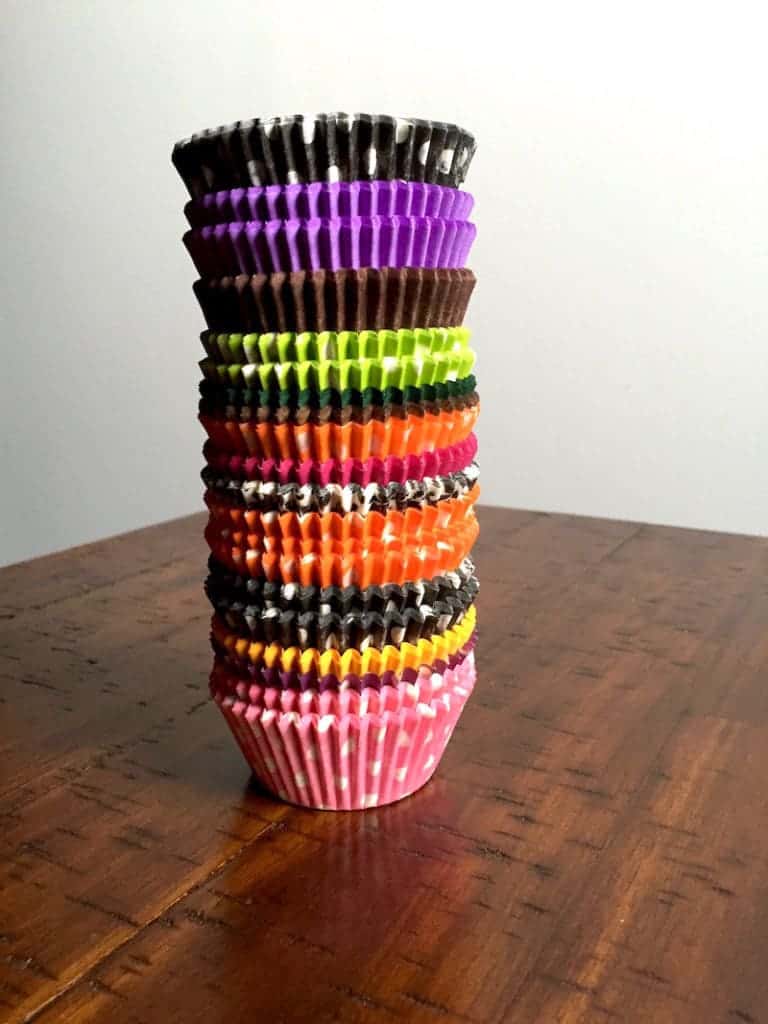 Things I hate splurging on: cupcake liners. Things I love: colorful cupcake liners.
A big stack of cupcake liners makes such a fun gift. Pair it with a small angled spatula and your favorite icing recipe for your favorite cupcake baker.
Get the Liners: Colorful Cupcake Liners
Small Bowls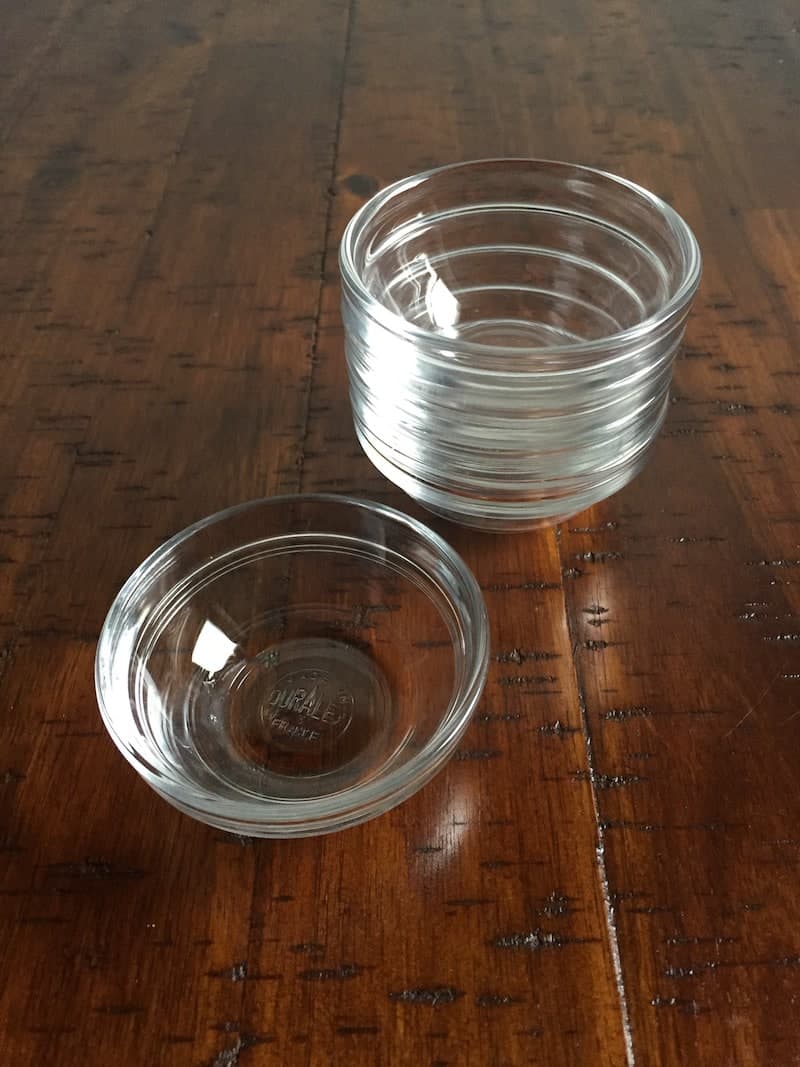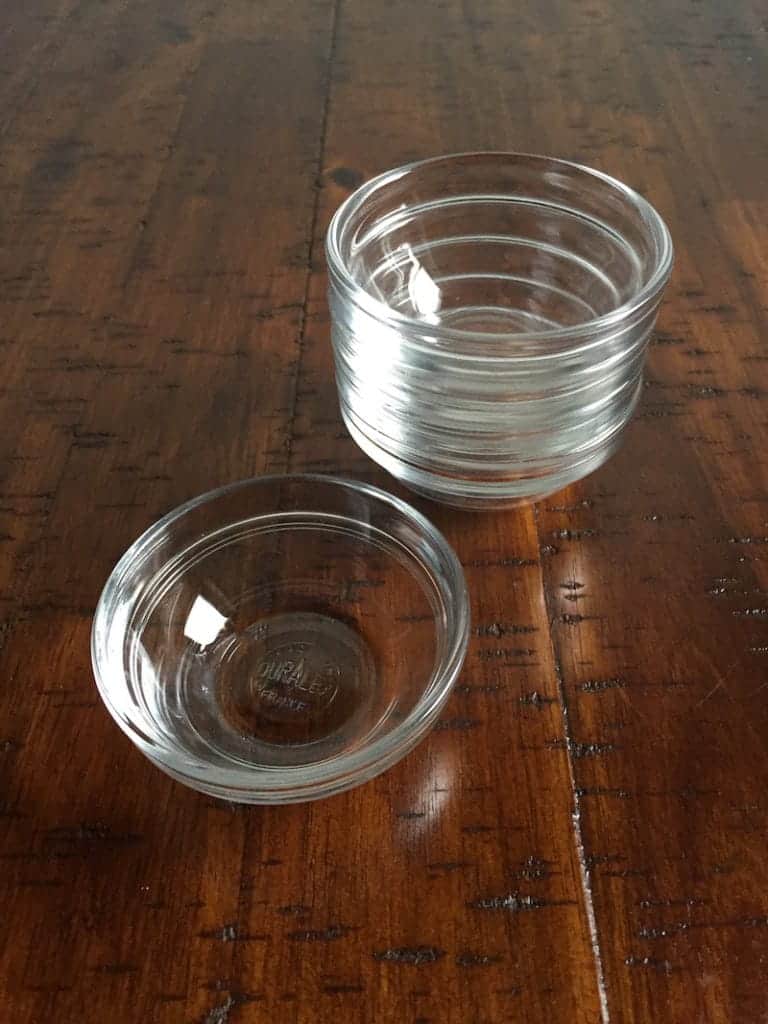 Mise-en-place, the act of measuring out all the ingredients for a recipe before beginning, is an enjoyable task when you have these small bowls to hold ingredients like a teaspoon or two of vanilla extract. Give a stack as a gift. One is not enough.
Get the bowls: Duralex Ingredient Bowls