Classic gluten-free banana muffins. Make them with or without chocolate chips and nuts. This easy one-bowl recipe comes together in just minutes!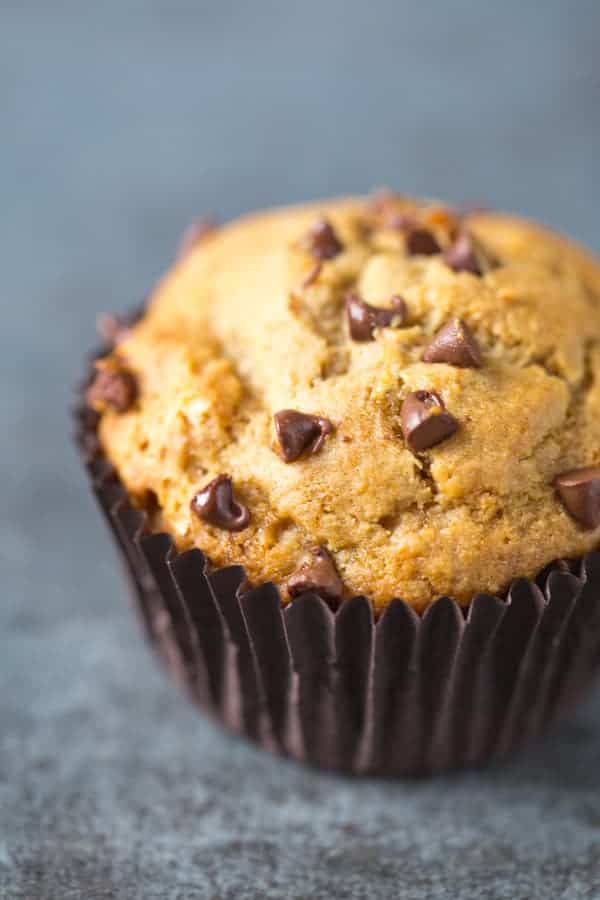 What was your favorite baked treat as a kid? Chocolate chip cookies? Chocolate cupcakes?
Mine was…banana bread.
Some other favorites of my childhood: watching Jeopardy, listening to adult contemporary music*, and reading an entire book in one sitting.
*Michael Bolton was the first concert I ever attended. I was, maybe, 13. And, if memory serves, I and the other attendees, who were almost all middle aged women, loved every second of it.
As you can see, I was a wild one with lots of friends and no social anxiety about fitting in at all. (<—That entire sentence is a lie. But you already knew that, didn't you, smarty pants?)
But you didn't come here to read about my awesome childhood. You came here because you're wondering how to make the best gluten-free banana muffins. I got you.
This recipe was inspired by my gluten-free banana bread recipe. Like classic banana bread, these muffins bake up dense and flavorful. Unlike the original recipe, which uses butter, these muffins are naturally dairy-free.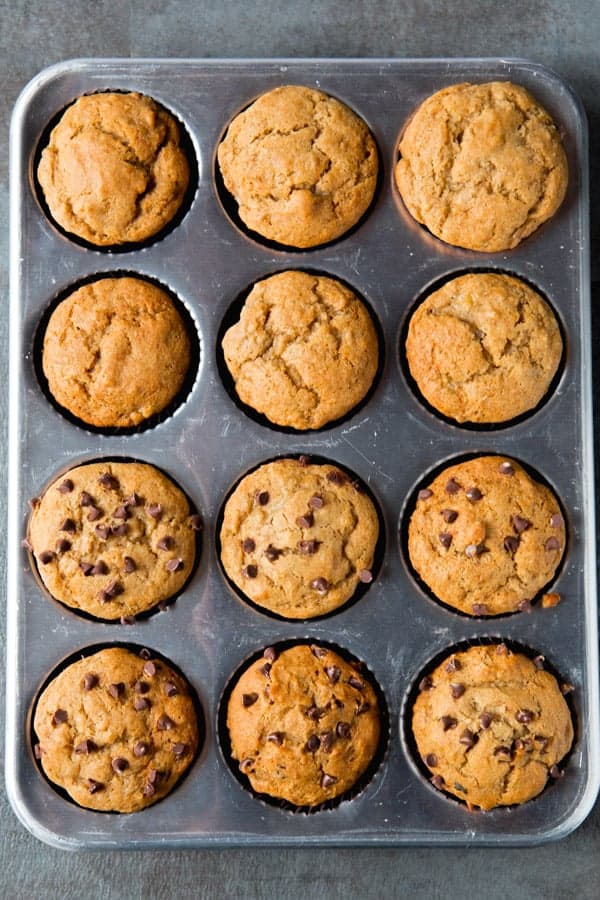 You'll only need one bowl to make these muffins. Start out by mashing together some really ripe,almost black, bananas with some dark brown sugar. The overly ripe bananas bring an intense flavor to muffins, while the dark brown sugar adds a caramel-like sweetness.
Then add the oil (or melted butter if you aren't dairy-free), a couple of eggs, and a gluten-free flour blend. I really like Bob's 1:1 Gluten-Free Baking Flour for this recipe. If you use your own blend, be sure it contains a little xanthan gum or the muffins might not rise as high as you'd like.
Mix everything together and then divide the batter evenly between 15 muffin cups. For banana muffins and gluten-free blueberry muffins, I like to line the cups with paper liners. If you want to skip the paper liners, grease each muffin cavity lightly with oil to prevent the muffins from sticking. Do this even if you're muffin pan is nonstick.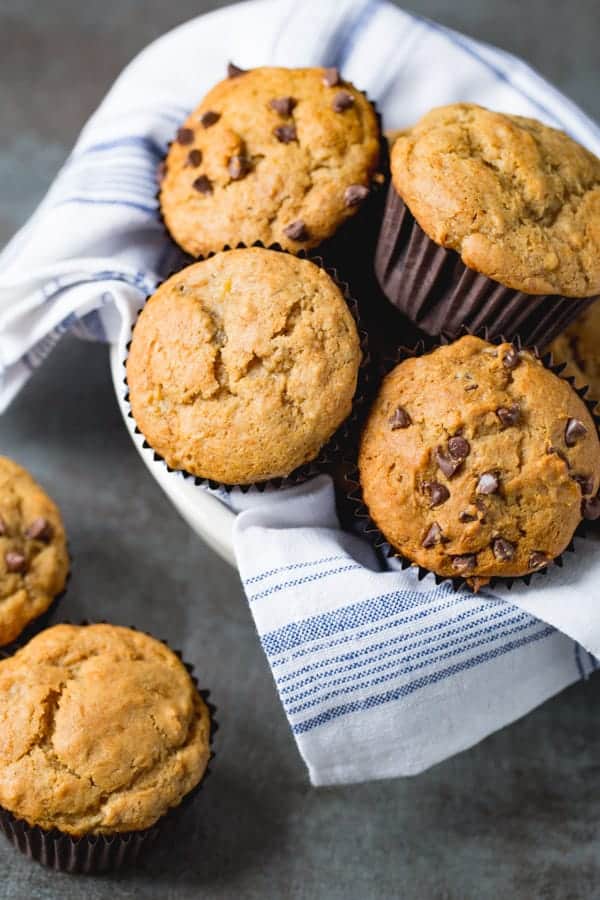 Bake until a cake tester inserted into the center of a muffin comes out clean. Once the muffins are done, let them sit in the pan for about five minutes. I use a timer or I totally forget about them. Then move the muffins to a wire rack to cool. This prevents the muffins from getting soggy and damp in the center.
That's it. These gluten-free banana muffins bake in about 15 minutes, which gives you just enough time to watch half an episode of Jeopardy or listen to a few Michael Bolton tunes.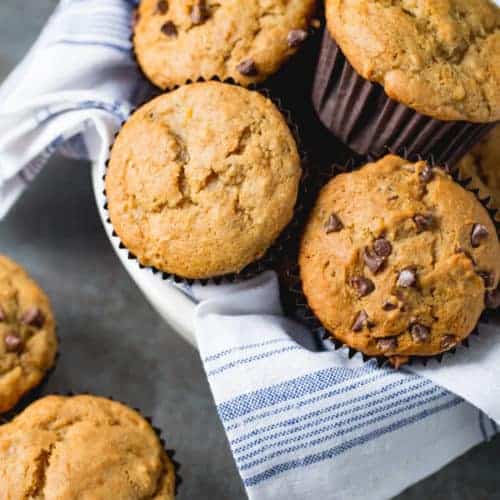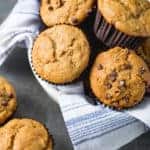 Gluten-Free Banana Muffins
Ingredients
2

cups

Bob's Red Mill 1:1 Gluten-Free Baking Flour

(9 ounces/ 260 grams)

1

teaspoon

baking powder

1

teaspoon

baking soda

1/2

teaspoon

salt

3/4

cup

lightly packed dark brown sugar

(5 1/2 ounces/ 155 grams)

3

medium

very ripe bananas

(about 15 ounces/ 425 grams)

2

large

eggs, whisked

(about 4 ounces; 113 grams)

1/2

cup

oil or (1 stick) butter, melted and slightly cooled

(4 ounces; 113 grams)

1/2

cup

mini chocolate chips, optional

(3 ounces; 85 grams)

1/2

cup

chopped walnuts, optional

(3 ounces, 85 grams)
Instructions
Preheat oven to 350 degrees F.. Grease or line 15 standard size muffins cups with paper liners.

In a large bowl, mash the bananas with a fork or potato masher. Add brown sugar, oil, and eggs. Add the gluten-free flour, baking powder, baking soda, and salt. Mix until combined. Add chocolate chips and nuts if using. Fill prepared muffin cups halfway with batter.

Bake for 18-22 minutes or until a toothpick inserted in the center comes out clean. Cool in the pan for 10 minutes; remove from pan and place on a wire rack to cool completely.

Store, wrapped, on the counter for up to three days or freeze for up to three months.