This gluten-free blondies recipe is made with gluten-free flour, brown sugar, butter, and vanilla. Simply make the batter, spread it into a pan, and bake. And since it's so easy to make, it's a great recipe for beginner gluten-free bakers.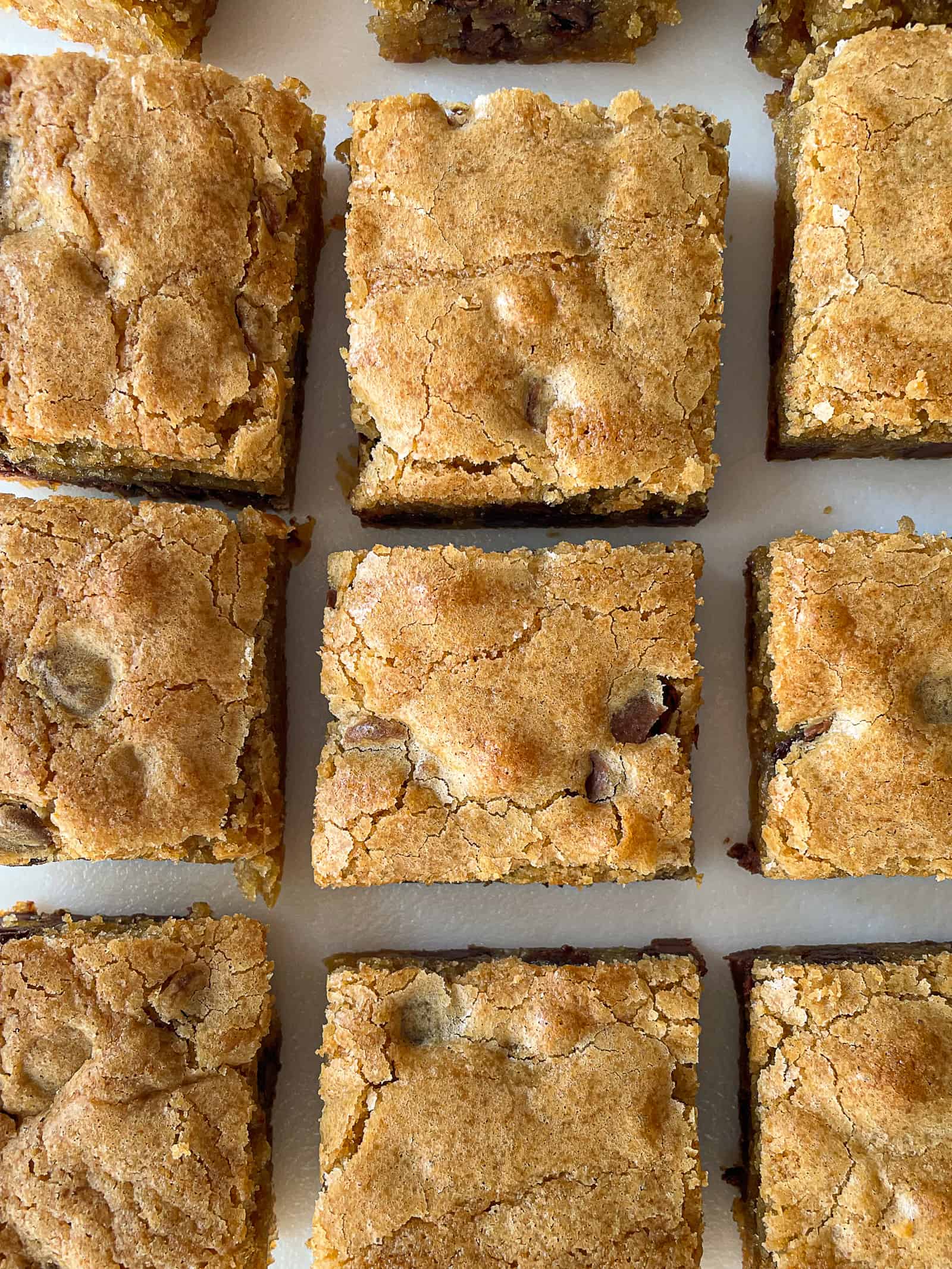 Gluten-free blondies are dense, buttery, and very rich. Once you make a pan, you'll understand why they're a beloved baked good. 
Most folks think of blondies as a "vanilla brownie" or a blond brownie. Since it's impossible for me to think about brownies without chocolate, that definition never worked for me. Instead, I think of them as a cross between a chocolate chip cookie bar and brown sugar fudge. 
If you want something a little less rich and buttery, try gluten-free chocolate chip bars. The flavors are similar but the texture is more cake-like.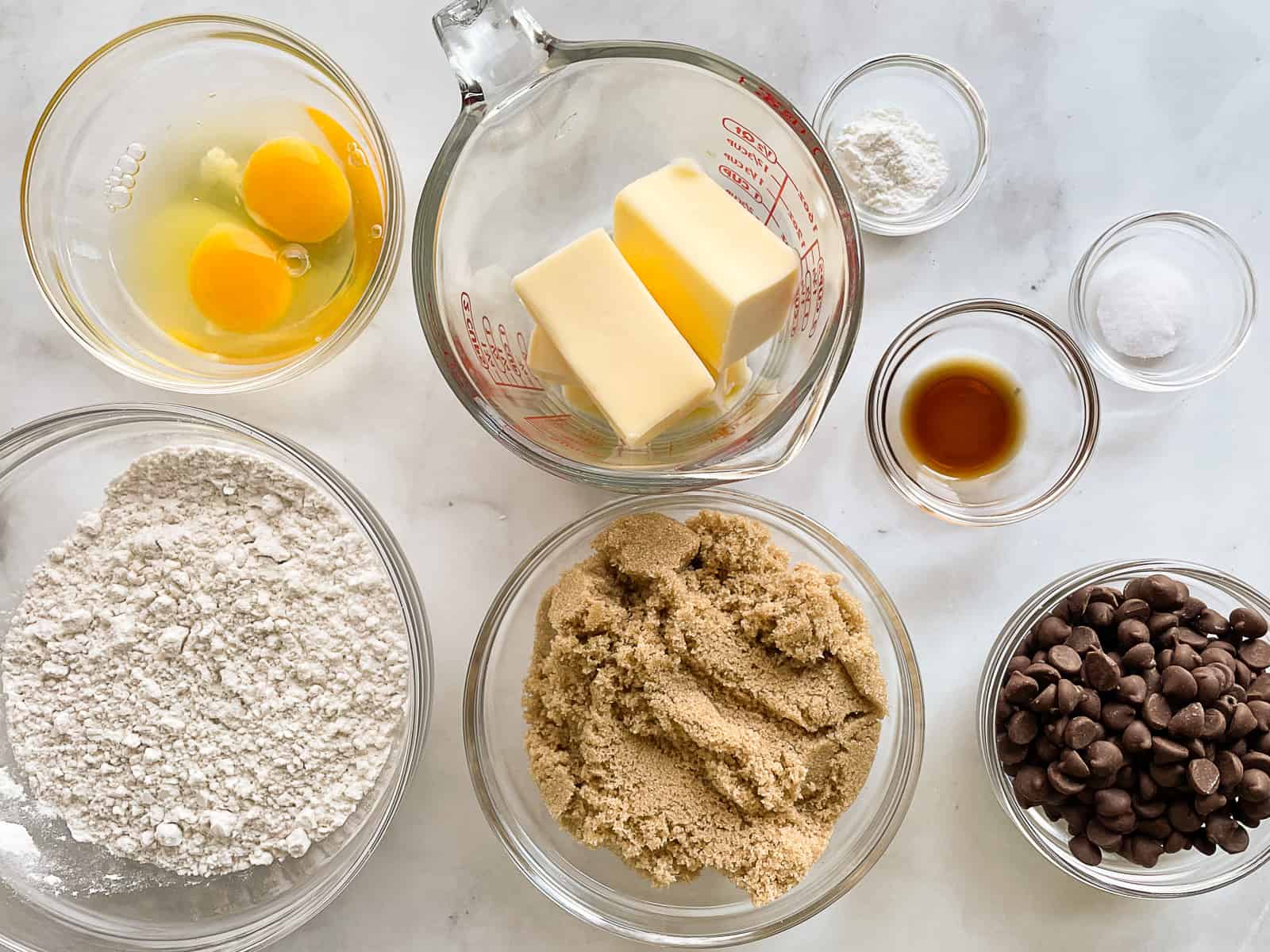 Gluten-Free Blondies: Ingredients and Substitutions. 
Gluten-Free Flour. The soft and delicate texture for these bars comes from a gluten-free flour blend. I tested the recipe with Bob's Red Mill's 1:1 Gluten-Free Baking flour. It contains xanthan gum. If your flour blend doesn't add ¼ teaspoon. 
Brown Sugar. The terrific butterscotch flavor comes from brown sugar. For a caramel-like flavor, use light brown sugar. For pronounced molasses flour, use dark brown sugar. (Blondies pictured were made with light brown sugar.)
Butter. Melted butter ensures the blondes stay thick and dense. It also adds a lot of flavor. If you're dairy-free, use dairy-free butter. Shortening or oil don't work in this recipe because they don't add flavor to the bars.
Eggs. Provide structure, richness, and flavor. Use large eggs for the best results.
Vanilla Extract. Three things make blondies taste like blondies: brown sugar, butter, and vanilla. While you can omit vanilla extract in many baking recipes, I suggest including it in these blondies for the best flavor.
Baking Powder. A teaspoon of baking powder gives the bars a little lift without making them too cakey.
Salt. Since blondies are sweet, salt helps balance the flavor. For the batter, use table (fine) salt. If you want to sprinkle salt over the top, use Kosher or a flaky-style salt.
Nuts. (optional) Some folks wouldn't dream of making blondies without nuts. And some folks wouldn't dream of including them. I'll leave it up to you! Add up to one cup of toasted, chopped pecans or walnuts.
Chocolate Chips. (optional) Add up to one cup of dark, milk, or white chocolate chips. If you want to use butterscotch chips, those are also great in blondies. As always make sure any baking chip you use is gluten-free.
How to Make Perfect Gluten-Free Blondies. Five Tips for Success.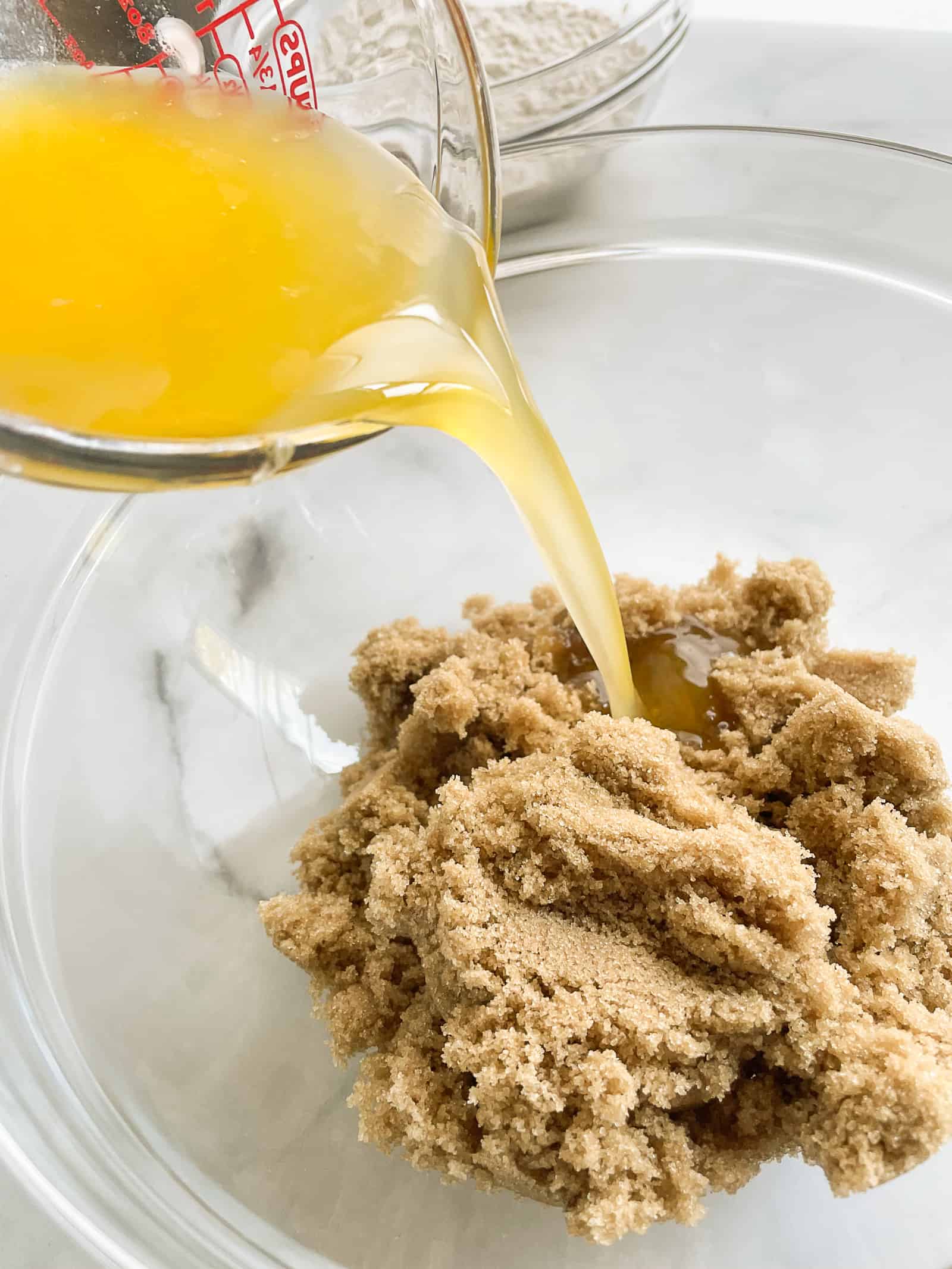 Whisk the gluten-free flour with the baking powder and salt. I know you might want to skip this step. But don't. Doing this mixes the small amount of baking powder and salt throughout the flour. 
Mix the melted butter with the brown sugar, eggs, and vanilla. You'll love this step. When you mix these ingredients together, it looks (and smells!) like caramel sauce.
Make the Batter. This batter comes together easily. You can mix it with a rubber spatula or electric mixer. Whichever you prefer!
Pick your pan! If you like your gluten-free blondies thin, use a 9×13-inch pan. For thicker blondies, bake the bars in an 8×8-inch pan.
Cool the bars in the pan. In most of my recipes, I recommend moving gluten-free baked goods from the pan to a wire rack. This lets steam escape and prevents gluten-free treats from getting gummy in the center. These bars are an exception. Let them cool right in the pan.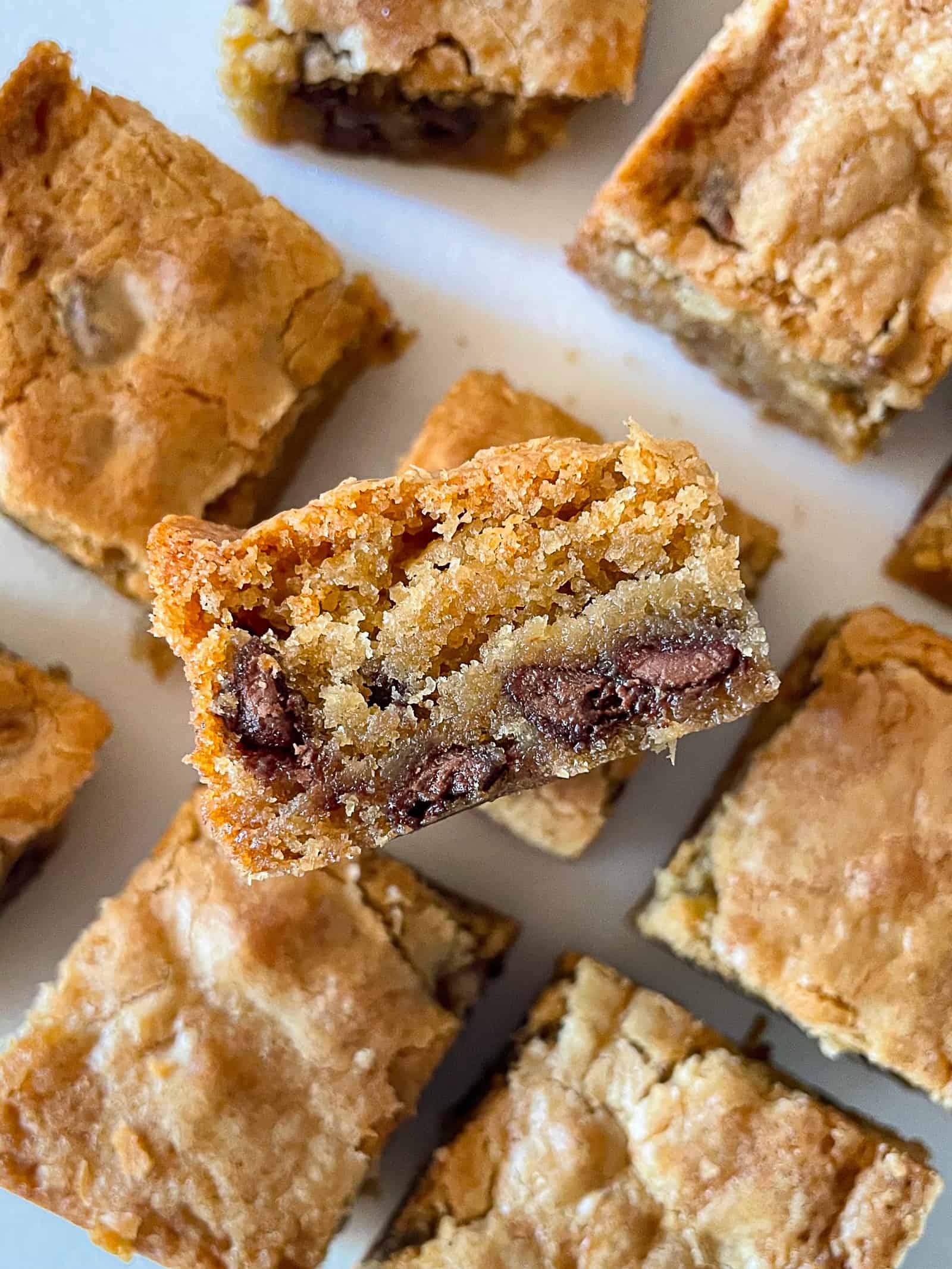 How to Store and Freeze.
Gluten-free blondies keep at room temperature for about three days. To store them, let them cool. Then place them in an airtight container or place them on a plate and cover with plastic wrap.
To freeze them, bake as directed. Let the blondies cool and cut into squares. Place them into a freezer container. If you need to layer the bars, place a piece of waxed paper or parchment paper between the layers. Freeze for up to two months. Thaw the blondies at room temperature.
The recipe was originally posted in May 2018. Photos and information updated March 2023.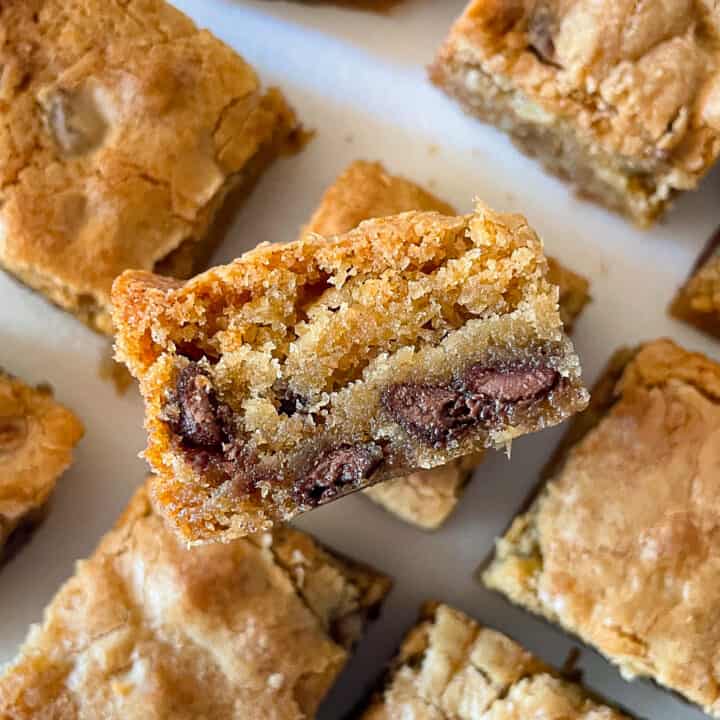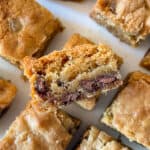 Gluten-Free Blondies
Quick and easy gluten-free blondie recipe. These bar cookies are flavored with brown sugar. Delicious with chocolate chips or not.
Ingredients
1 ½

cups

gluten-free flour, Bob's Red Mill 1:1 Gluten-free Baking Flour recommended.

(7½ ounces; 212 grams)

1

teaspoon

baking powder

½

teaspoon

salt

1 ½

sticks

butter, melted

(6 ounces; 170 grams)

1 ¼

cups

packed dark brown sugar

(9 ounces; 255 grams)

2

large

eggs

1

teaspoon

vanilla extract

1

cup

chocolate chips, optional (dark, milk, or white)

(6 ounces; 170 grams)

1

cup

toasted pecans or walnuts, chopped

(3½ ounces; 100 grams)
Instructions
Preheat oven to 350°F. For thick blondies, use an 8×8-inch square pan. For thin blondies, use a 9×13-inch pan.

Line the with parchment paper, leaving a 1-inch overhang on two opposite sides of the pan.

Whisk together gluten-free flour, baking powder, and salt in a small bowl.

In a medium bowl, stir together brown sugar and melted butter until smooth. Add eggs and vanilla. Whisk until creamy.

Add gluten-free flour mixture. Mix with a wooden spoon until the batter is thick and smooth. If using chocolate chips and/or nuts, stir them in now.

Spread batter into prepared pan. If using a 9×13-inch pan, it might look like there's not enough batter for the pan. Use a small spatula or the back of a spoon to evenly spread the batter into the pan.

Bake until bars are golden brown and the top is shiny and slightly cracked. About 35 minutes for an 8-inch pan and 30 minutes for a 9×13-inch pan.

Place pan on a wire rack to cool. Bars will sink in the middle as they cool.

Lift bars out of the pan with the overhanging parchment paper. Place bars on a cutting board and cut into squares with a sharp knife. When cut, the bars might look underbaked. That's normal. They are very moist and buttery.

Store in an airtight container at room temperature for up to four days. Freeze cooled bars in a freezer container for up to two months. If you need to stack the bars, place a piece of parchmene paper or waxed paper between the layers.
Recipe Notes
Gluten-free flour. Use a gluten-free flour blend that contains xanthan gum. If yours doesn't whisk ¼ teaspoon into the flour along with the baking powder and salt.
Butter. Allow the melted butter to cool slightly before adding it to the brown sugar. For dairy-free bars, use a dairy-free butter.
Nuts. Toast nuts on a baking sheet in a 350°F oven for about 10 minutes. Remove nuts from the oven when they are golden brown and aromatic. Allow nuts to cool before chopping.