Gluten-free blondies come together in minutes. This easy recipe, which makes classic blonde brownies, tastes great with or without chocolate chips. After one bite, your friends and family will agree that this is the best blondie they're ever tried.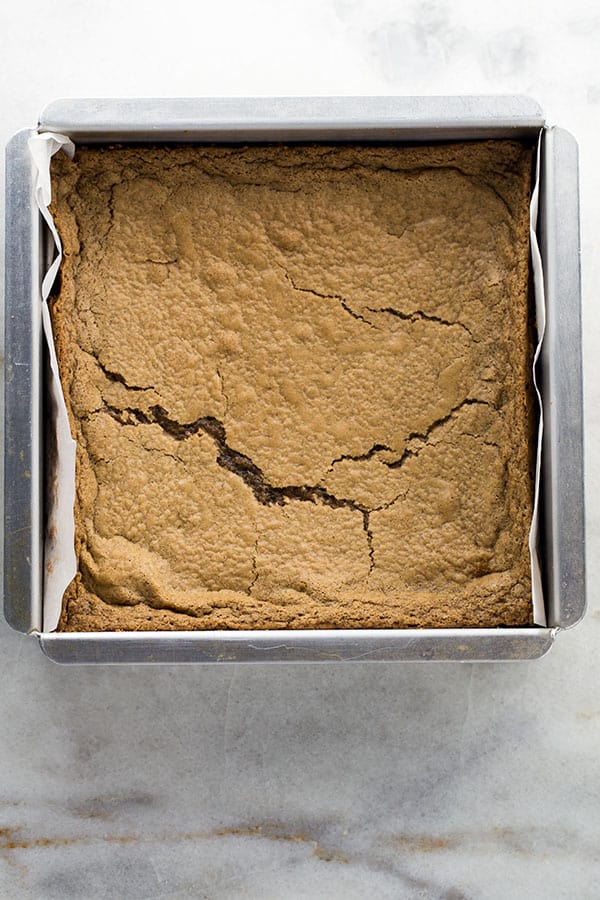 I need to get something off my chest: blondies are not chocolate chip cookie bars.
Oh I feel better. Thank you.
See, here's the deal, too many recipes, gluten-free or not, confuse the two. The recipe might be called "blondies" but it clearly makes a pan of chocolate chip cookie bars. This is not okay! When I'm craving a blondie, I want the recipe to make blondies.
What do I mean? Gluten-free blondies bars should be:
rich and sweet. They should taste of brown sugar and butter.
a little gooey on the inside. Blondies should not be cakey.
not too thick. These aren't big honking bars. Blondies, since they tend to be sweet, should be thin.
I'm totally fine with adding chocolate chips or nuts to blondies. (Although, I prefer mine plain.)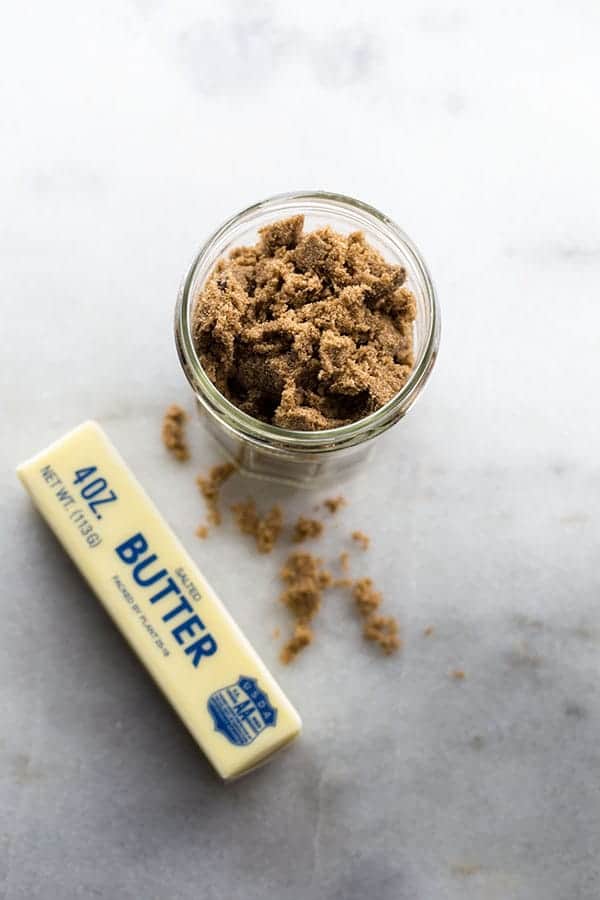 How to Make Gluten-Free Blondies
Preheat the oven. Blondies are a mix and bake recipe. You want your oven ready to go as soon as you spread the batter into the pan.


Get some dark brown sugar. Don't preheat that oven unless you have dark brown sugar in the house. Trust me on this. Light brown sugar makes these bars taste sugary and too sweet. Dark brown sugar transforms the bars into a caramel-like delight. Sure, they're still sweet, but they're perfect.


Mix with a wooden spoon. No need to pull out an electric mixer for this one. (Unless you want to and then you do you, my friend.) The batter starts with melted butter. No need to cream it! Just stir the butter together with the sugar and egg. Add the dry ingredients and you're done.


Line your pan. (optional) Okay. This step is totally optional but I think it's worth it. Lining your pan with parchment, my favorite, or foil makes it easy to remove the blondies from the pan before cutting.
Bake until golden brown and set. These bars puff up and then settle down while baking. If you peek at them 15 minutes or so into baking they'll look really thick and then…they'll sink. Totally normal. Wait until the bars have settled and look deeply golden brown before putting them from the oven.
Cool and cut. Wait until the bars cool completely before you cut them.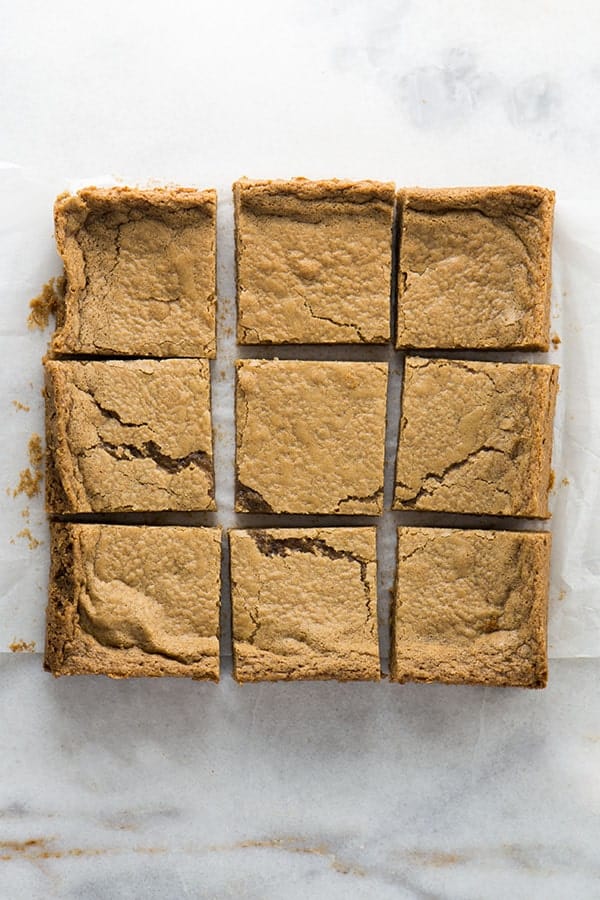 Playing with the Recipe
This simple recipe can be modified a bit. Here are my two favorite variations
Gluten-Free Blondies with Nuts and Chocolate Chips
Add one cup of chocolate chips or chopped nuts. Or a mixture of both.
Salted Gluten-Free Blondies
Love sweet-salty desserts? Me too! Sprinkle a little Kosher or Maldon salt over the top of the bars before baking.
Gluten-Free Blondies
Quick and easy gluten-free blondie recipe. These bar cookies are flavored with brown sugar. Delicious with chocolate chips or not.
Ingredients
1 1/2

sticks

butter, melted

(6 ounces; 170 grams)

1 1/4

cups

packed dark brown sugar

(9 ounces; 255 grams)

2

large

eggs

1

teaspoon

vanilla extract

1 1/2

cups

gluten-free flour, see note

(6 ounces; 170 grams)

1

teaspoon

baking powder

1/2

teaspoon

salt

1

cup

chocolate chips, optional

(6 ounces; 170 grams)
Instructions
Preheat oven to 350 degrees F. Line an 8x8x2 pan with nonstick cooking spray. Line with parchment paper or foil.

Stir together melted butter, brown sugar, egg, and vanilla extract in a medium bowl until smooth. Add the gluten-free flour, baking powder, and salt. Stir until a thick batter forms. Add chocolate chips, if using.

Spread batter into prepared pan. Bake until set, about 25 minutes. A cake tester inserted into the center of the pan should come out with a few moist crumbs clinging to it.
Recipe Notes
Gluten-Free Flour
These blondies were developed with Bob's Red Mill 1:1 Gluten-Free Baking Flour. Using a different gluten-free flour blend might alter the texture of the brownies.