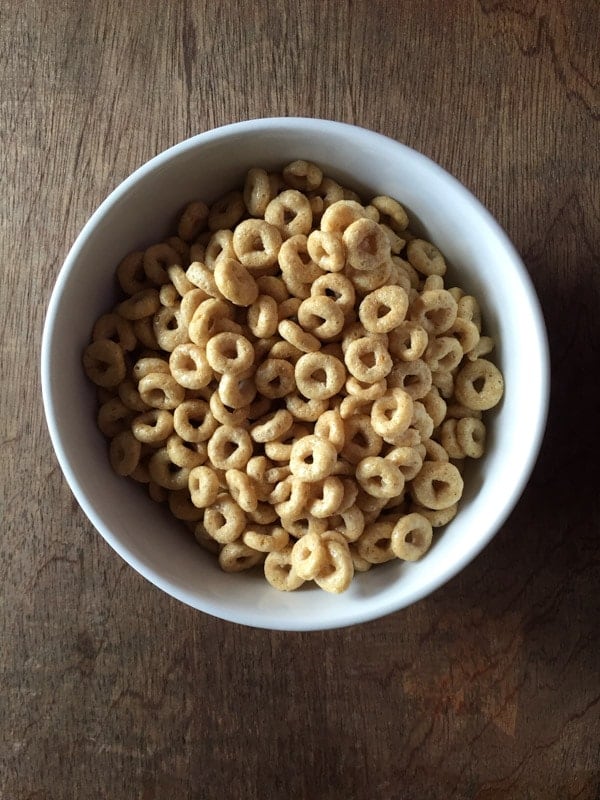 On October 5, 2015, General Mills recalled 1.8 million boxes of regular (yellow box) Cheerios and Honey Nut Cheerios. These boxes, labeled gluten-free, contained gluten.The FDA released a report that the sample boxes of Cheerios they tested from the recall contained up to 43 ppm of gluten. That's twice the allowed amount!
According to General Mills, "wheat flour was inadvertently introduced into our gluten-free oat flour." Let that sink in for a second. Wheat flour was in a product clearly labeled gluten-free.
Like many in the gluten-free community, I felt hopeful* when General Mills announced that Cheerios was going gluten-free. After the cereal was released, I tried a box. Then problems started. Many in the gluten-free community reported they got sick after eating Cheerios. Gluten-Free Watchdog released a statement advising those with celiac disease NOT to eat Cheerios. I no longer felt comfortable with the cereal and updated my review to reflect this.
And now, a recall in which General Mills admits they added wheat flour to a product labeled gluten-free.
The recall raises so many questions. How did wheat flour enter the "gluten-free" facility? Why weren't these boxes tested?? <—–That right there is my biggest question. How did these boxes leave the factory without being tested?? HOW? Why did it take General Mills so long to issue a recall? How did a mistake like adding wheat flour happen? Why did General Mills tell people who reported getting sick that the cereal was safe?
Where do we go from here? Here's what I'm thinking.
My Advice Regarding Gluten-Free Cheerios
1. If you have a recalled box, return it as directed in the press release.
2. If you have reacted to "gluten-free" Cheerios, report the reaction to the FDA. (Gluten-Free Watchdog explains how to do that in this post.)
3. Do NOT eat any Cheerios, even those labeled gluten-free that are not included in the recall. General Mills demonstrated that they are NOT batch testing the cereal as promised.
4. Read the following articles. They contain VERY important information on the recall.
FDA Responds to Gluten-Free Cheerios Recall
Gluten-Free Watchdog Response to Cheerios Recall <—Includes information on what General Mills claimed they were doing versus what they were actually doing.
(*Please note: I was never contacted by General Mills about gluten-free Cheerios. I never received free product or a free trip. To this day, I've never heard from General Mills. Some gluten-free bloggers are alleging that all who were excited about gluten-free Cheerios were offered freebies. Not true for me. I was excited about them because I liked Cheerios. Simple as that.)