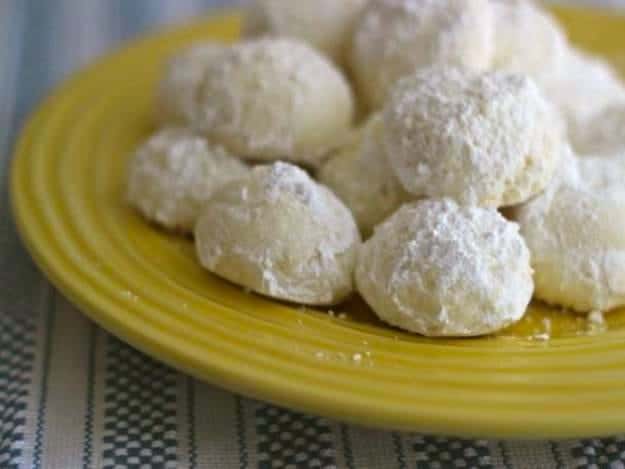 Gluten-Free Lemon Coolers: A Recipe for Childhood Nostalgia 
The Schwan's truck was one of the great mysteries of my childhood. It stopped at my aunt's house, delivering chips, cakes, and cookies, but why didn't it ever stop at mine? This baffled me. The most exciting thing delivered to our house was, well nothing as exciting as chips and cookies, let me tell you.
While my cousins happily scarfed down their Schwan's potato chips, my favorite treat were the powdered sugar-coated lemon shortbread cookies. I don't remember what Schwan's technically called them, but now I know these cookies as "lemon coolers."
This recipe recreates those lemon cookies. Thanks to the lack of a gluten structure, this version is especially tender. And, as with the Schwan's cookies, you must beware of the powdered sugar dust all over your lips.
Allergen-Free Gluten-Free Lemon Coolers
These cookies are naturally free of eggs and other common allergens. However, they do contain dairy (butter). To make them dairy-free, use a solid dairy-free shortening. When I made the cookies without butter, I worried they'd lack flavor. While the delicate butter flavor was missing, I thought the lemon flavor tasted brighter in the dairy-fee version.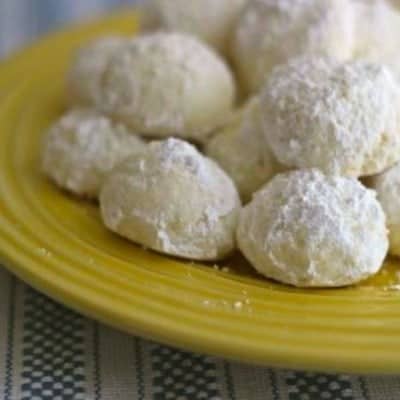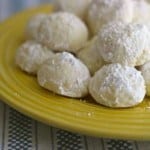 Gluten-Free Lemon Coolers
Ingredients
1 1/2

cups

finely ground white rice flour

(6 ounces; 170 grams)

1/2

cup

sweet rice flour

(2 ounces; 56 grams)

1/2

cup

tapioca starch

(2 ounces; 56 grams)

1/2

teaspoon

salt

1/8

teaspoon

xanthan gum

2

sticks

unsalted butter, at room temperature

(1 cup; 8 ounces; 226 grams)

1/2

cup

powdered sugar

(2 ounces; 56 grams)

zest of one lemon, finely chopped

2

tablespoons

freshly squeezed lemon juice

4

cups

powdered sugar

(16 ounces; 453 grams)
Instructions
Preheat oven to 350 °F. Line rimmed baking sheet with parchment paper.

In small mixing bowl, whisk together dry ingredients. Set aside. In bowl of stand mixer or medium mixing bowl, cream together butter, 1/2 cup powdered sugar, and lemon zest until a thick paste forms about 30 seconds. (Use medium-high speed on a handheld mixer or medium speed on a stand mixer.) Stop mixer and scrape down bowl. Turn mixer on and cream for another 15 seconds.

Add dry ingredients and mix until dough forms, about twenty seconds. Add lemon juice and mix until combined. Chill dough for twenty minutes.

Scoop dough, about one tablespoon each, and roll into ball. Place dough on baking sheet and press dough ball down slightly. Return remaining dough to refrigerator.

Bake until cookies are set and slightly cracked, about 18-20 minutes. These cookies don't really darken during baking. While cookies are baking, fill an 8x8-inch pan with 4 cups powdered sugar. Set aside

Remove cookies from oven. Allow cookies to set for two minutes. Carefully transfer cookies to the pan of powdered sugar with a spatula. Bury cookies in the sugar and allow to cool.

Repeat with remaining dough. Remove cooled cookies from powdered sugar and shake off excess sugar.