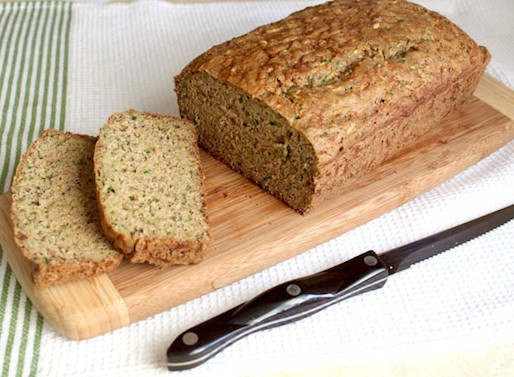 Gluten-free Zucchini Bread OR Rethinking Old Enemies
Millet flour and I got off to a bad start. A few years ago, when whole grain gluten-free flours started showing up in my area, I bought a bag, excited to bake with a new flour. But the flour was rancid. Really rancid. So while other whole grain flours worked their way into my pantry, I avoided millet because I still associated it with the smell of sour milk.
Recently, while standing in front of the ever expanding gluten-free section at the grocery store, I gave myself a little talking to about millet. I don't avoid chicken even though there was that one time I got some bad thighs from the market. So why was I unwilling to forgive millet? I squared my shoulders and tossed a bag into my shopping cart.
And now? Well, I can't stop baking with it. The flavor is surprisingly subtle for a whole grain flour. Most gluten-free whole grain flours bring attention to themselves. Brown rice flour tastes a little bitter; oat flour tastes, well, like oats; and sorghum flour often brings a nutty, grassy flavor to baked goods. But millet flour just sort of fades pleasantly on the palate.
So I went straight for millet flour when I decided to bake a loaf of classic zucchini bread. Prior to going gluten-free, the zucchini bread recipe I loved used bleached, white flour. I figured that millet flour would give me the benefits of a whole grain without stepping on the toes of the spices that I love to coax out in my zucchini bread.
The other thing I love about this bread is that it's a one-bowl recipe. This means that if there's lots of zucchini coming from your garden, it's incredibly easy to turn that excess into moist, quick breads for friends!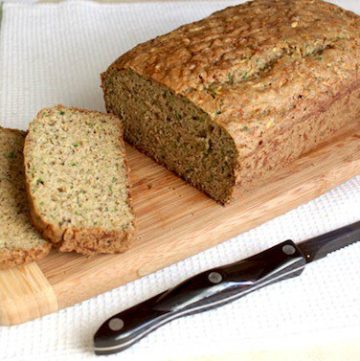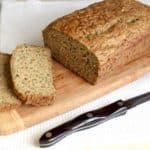 Gluten-Free Zucchini Bread
Ingredients
3

cups

unpeeled

grated zucchini (about 14 ounces)

1 1/4

cups

millet flour

(6 ounces; 170 grams)

3/4

cup

granulated sugar

(5 1/4 ounces; 148 grams)

1/2

cup

sorghum flour

(2 ounces; 56 grams)

3

tablespoons

ground flaxmeal

(1 ounce; 28 grams)

1 1/2

teaspoons

ground cinnamon

1

teaspoon

ground allspice

1

teaspoon

baking powder

1

teaspoon

baking soda

1

teaspoon

salt

1/2

teaspoon

xanthan gum

6

tablespoons

water

2

large

eggs

(about 3 1/2 ounces; 100 grams, out of shell)

5

tablespoons

vegetable oil

(2 1/4 ounces; 62 grams)
Instructions
Preheat oven to 350°F. Lightly spray a 9- by 5-inch loaf pan with nonstick cooking spray. Set pan aside.

Place the zucchini on a large, dry kitchen towel. Cover the zucchini fully with the towel and twist both ends to the towel to wring moisture from the zucchini. Transfer zucchini to a large cutting board. Chop the zucchini roughly. (You can skip the chopping the zucchini if you'd like. It just helps the bread to have a more uniform texture with no long string of zucchini scattered throughout the baked loaf.) Set the aside zucchini aside.

Whisk together millet flour, granulated sugar, sorghum flour, flaxmeal, ground cinnamon, ground allspice, baking powder, baking soda, salt, and xanthan gum. Add the water, eggs, and vegetable oil. Whisk until a thick batter forms. Switch to a flexible spatula and stir in the zucchini.

Spread batter evenly into prepared pan. Bake until golden brown, about 40 minutes. A cake tester interested into the center of the loaf should come out clean. Allow bread to cool in the pan for 10 minutes before turning out to a wire rack to cool completely.