Homemade Gluten-Free Bisquick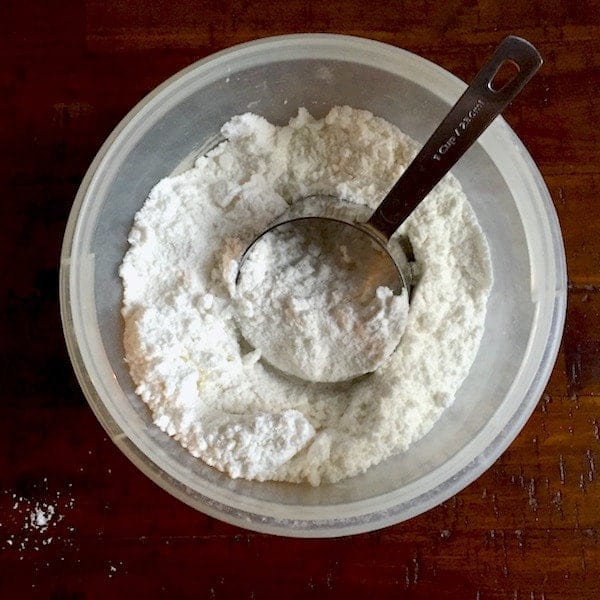 If you read my post about bisquick coffee cake, you know that my mom LOVED baking with bisquick. She always kept a box in the pantry and, seemingly on a whim, she'd whip up a coffee cake or biscuits for Chicken à la King.
So when General Mills introduced a gluten-free Bisquick a few years ago, I ran out and bought a box. My reaction, "…are you frickin' KIDDING me?"
The box was a mere 16 ounces for around $4.50* and…AND it didn't contain shortening. Here's the thing, bisquick, the glory of bisquick, if you will, is that the flour already contains cut-in shortening. Without the shortening, it's just flour and leavening. That's not exciting! And it doesn't save time. I could NOT BELIEVE that they sold a box of bisquick sans shortening. I mean, c'mon!
* Regular gluten-filled bisquick sells for $4.00 for a 40 ounces box! FORTY OUNCES!
Even Betty Crocker says that you can't substitute gluten-free bisquick for the regular stuff. This is from their "Ask Betty" column.
In general, Gluten Free Bisquick should not be substituted in recipes calling for Original Bisquick and/or Heart Smart Bisquick. The product formulas are different and each performs differently. Success is ensured by using recipes specifically developed for Bisquick Gluten Free.
Then, um, what's the point?
I never bought a box again. Then the other day, I missed the bisquick coffee cake my mom used to make. I tinkered in the kitchen a bit and, after a good bit of trail and error, came up with a recipe that works just like original bisquick! And, of course, it contains shortening. You didn't think I'd leave that out did you?
Four Reasons to Make Homemade Gluten-Free Bisquick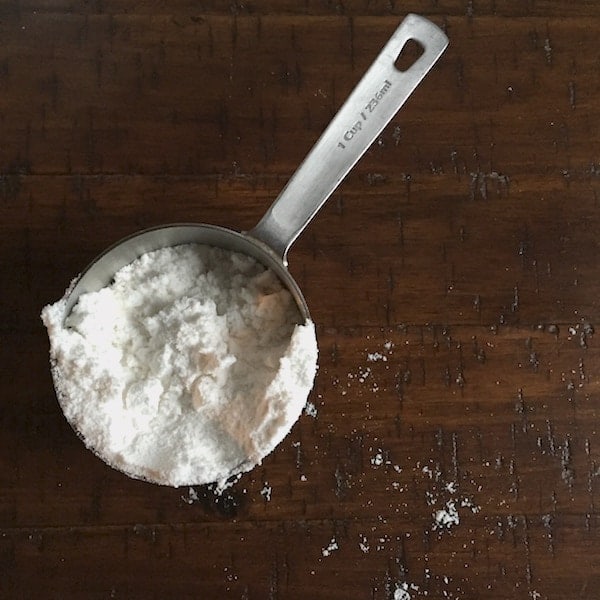 It includes the shortening, unlike the Gluten-Free Bisquick sold at the store.
It's cheaper. WAY cheaper. The stuff at the store is about $0.33 per ounce. And that's without the shortening! Making gluten-free bisquick costs about $0.19 per ounce–with the shortening!
It's customizable! Go ahead and swap half the white rice flour for millet flour or a different whole grain flour. Want to use butter and not shortening? Go for it!
It's "measure and go." After you make it, you can follow regular recipes that call for Bisquick. No need to stop and add other ingredients to the Bisquick before you even start the recipe.
How to Make Gluten-Free Bisquick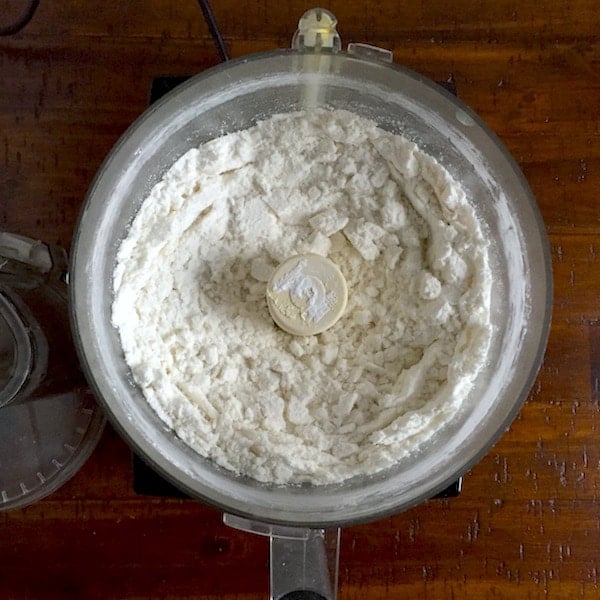 Place the dry ingredients into the bowl of a food processor. Don't have a food processor? No problem! Whisk the ingredients together in a large bowl.
Add the shortening. Run the food processor until no large pieces of shortening remain. If you're doing this by hand, rub the shortening into the flour mixture with your hands or use a pastry cutter. This takes a minute since we're making such a large batch of gluten-free bisquick.
Store it! Place the gluten-free bisquick in an airtight container for up to six weeks.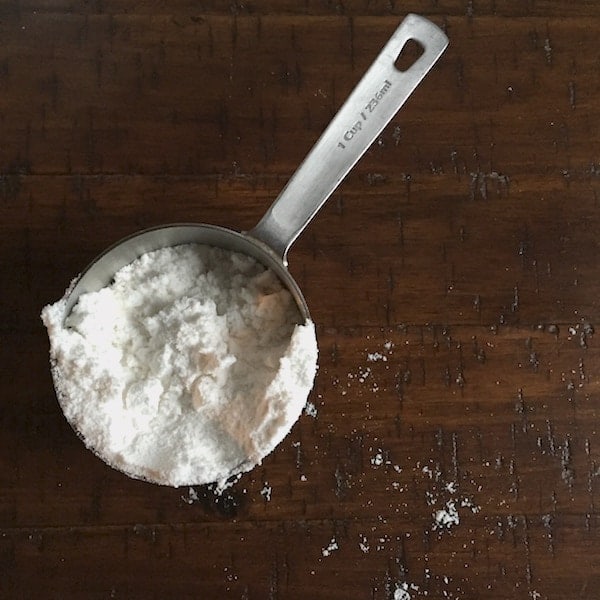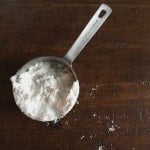 Copycat Recipe: Homemade Gluten-Free Bisquick
This recipes makes homemade gluten-free Bisquick that you can substitute cup for cup in your favorite Bisquick recipes.
Servings
7
cups homemade Bisquick
Ingredients
4

cups

finely ground white rice flour

(16 ounces; 455 grams)

2

cups

tapioca starch

(8 ounces; 226 grams)

1/4

cup

granulated sugar

(1 3/4 ounces; 50 grams)

3

tablespoons

baking powder

2

teaspoons

salt

2

teaspoon

xanthan gum

1

cup

solid vegetable shortening

(8 ounces; 226 grams)
Instructions
Place white rice flour, tapioca starch, sugar, baking powder, salt, and xanthan gum in the bowl of a food processor. Run food processor for about one minute to combine. Add shortening. Pulse to combine, about five medium pulses. No large pieces of shortening should remain.

Store mix in an airtight container at room temperature for up to 8 weeks.