Krusteaz Gluten-Free Double Chocolate Brownie Mix Review. I give a new-to-me brownie mix a try.
note: this is not a paid review. I bought the mix with my own money. All thoughts are mine. 🙂
My local grocery store just underwent a complete remodel. This meant that for months, I wandered around the aisles, muttering, "Where the heck is the _______?!"." Everyone else was doing the same thing. So I wasn't too weird.
The best part about it was that the store brought in lots of new-to-me items. Like this Krusteaz Gluten-Free Double Chocolate Brownie Mix.
A quick google search told me that Krusteaz introduced their line of gluten-free mixes in the fall of 2014. So these aren't new mixes. But, like I said, they are new-to-me.
The Cost
I paid $4.99 for the mix. Which is in line with most gluten-free mixes but, as you know, is more expensive than traditional brownie mixes.
The Ingredients
Sugar, brown rice flour (rice flour, stabilized rice bran with germ), semi-sweet chocolate chips (sugar, unsweetened chocolate, cocoa butter, soy lecithin [emulsifier], vanilla extract), cocoa (processed with alkali), soybean oil. Less than 2% of: salt, baking soda, natural flavor.
CONTAINS: Soy
May contain milk and eggs.
Refer to the package for the most current ingredient information.
The ingredient list made me a little happy and a little worried. It's dairy-free and corn-free. (It does carry a "may contain" warning for dairy.) But the only gluten-free flour used is brown rice flour. This worried me.
It's not that I don't like brown rice flour. I do. You'll find it used in recipes all over this blog. But when brown rice flour is used alone, the recipe tends to feel grainy.
The Add-Ins
This mix requires 1/3 cup (each) of water and oil and one egg. That's it. This gets points from me. Too many gluten-free baking mixes have you add all sorts of ingredients. There's one on the market that shows chocolate chip cookies on the front of the box. If you want chocolate chip cookies, however, you have to add your own chocolate chips to the recipe. This annoys me.
Mixing and Baking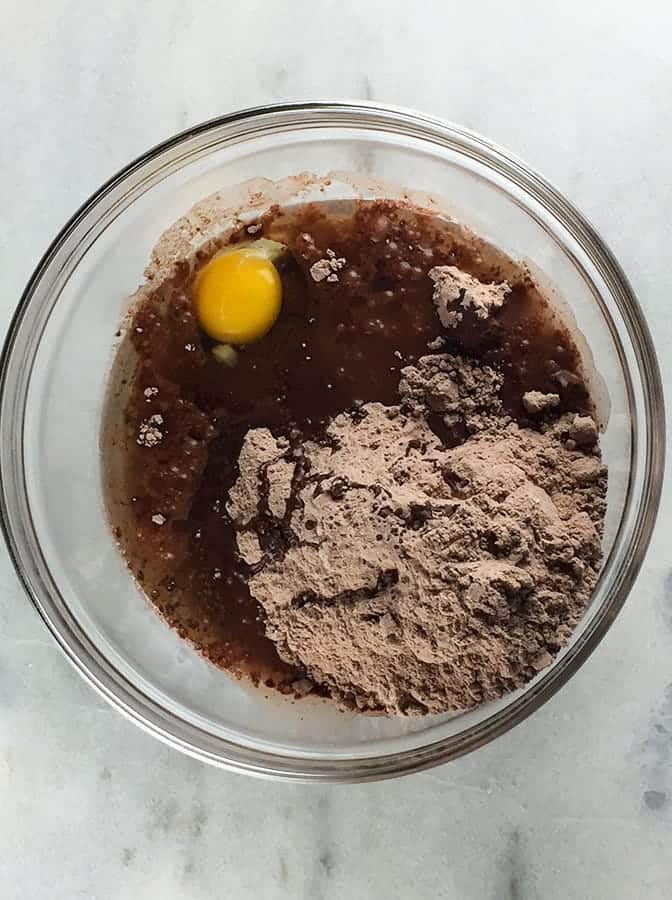 The back of the box showed a wooden spoon mixing the batter together. So that's what I did. Easy-peasy. I wouldn't bother dragging out an electric mixer unless you really prefer using one.
There was a range for baking time. The box suggested 48 to 52 minutes. I baked my pan for 42 minutes and they came out perfectly.
The Taste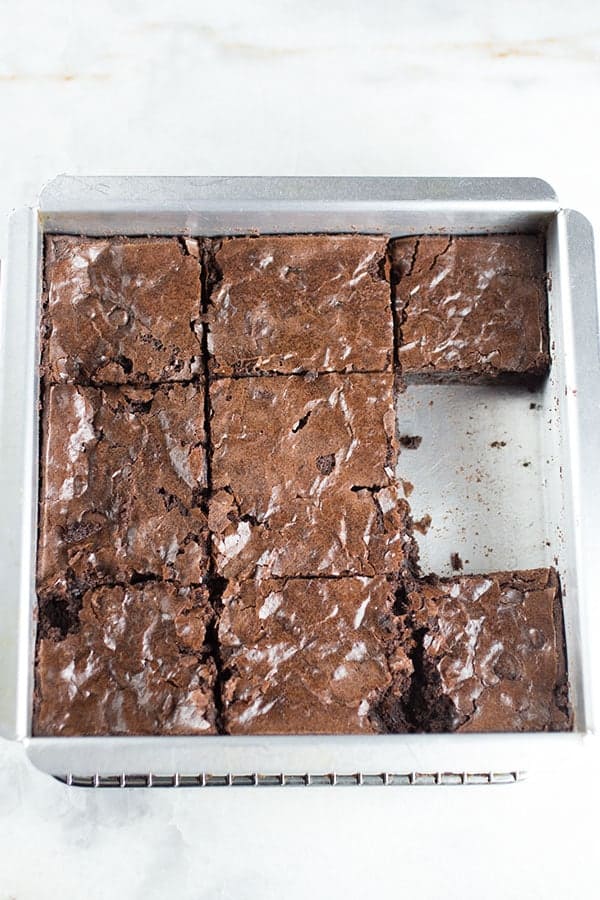 I knew the brownies were done a few minutes early because the kitchen smelled so good. The chocolate aroma was the first introduction to how good these brownies were going to be.
These are dense, fudgy brownies that are studded with chocolate chips.
Now about that texture. I liked it. Could I detect a little of that brown rice flour? Yes. If I really thought about it. If I just ate the brownie without analyzing every bite? I'd never have noticed any problem.
Overall
I really liked this mix. It's easy to make and has an ingredient list that's allergen-friendly (It carries a may contain warning and does contain soy.)
But the best part is the texture and flavor. These are really good brownies! You could add walnuts or turn them into gluten-free cheesecake brownies.
Grade: A