Red Lobster Is Now Selling Gluten-Free Cheddar Bay Biscuit Mix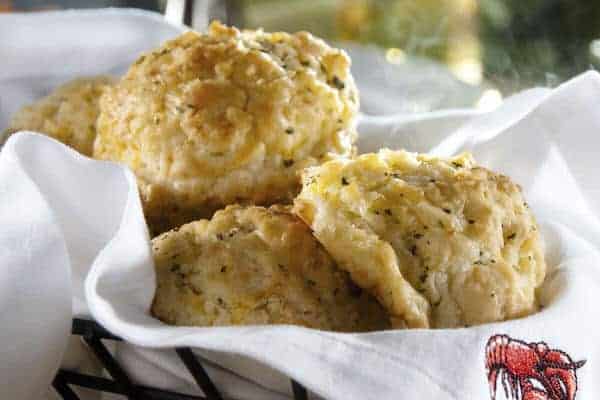 Do you miss Red Lobster's Cheddar Bay biscuits? Well, I've got good news and bad news for you. First, the good news: you can now enjoy a gluten-free version of the famous biscuits. The bad news? You'll have to make them yourself. At home.
Starting in August the Gluten-free Cheddar Bay Biscuit mix will be available at Wal-Mart stores. No word on whether the mix will be available at other stores or online.
The biscuits offered in Red Lobster restaurants will remain off-limits to those on a gluten-free diet.
Note from Elizabeth:
As soon as I've had a chance to try the mix, I'll share my review with you.
PS: Don't want to wait for the mix? Whip up your own batch of gluten-free Cheddar biscuits with this easy recipe.
UPDATE: Review: Red Lobster Gluten-Free Cheddar Bay Biscuit Mix