Gluten-Free Gravy is a snap to make! You only need three ingredients and a few minutes. The reward is rich, flavorful gravy that's right at home on a Thanksgiving table.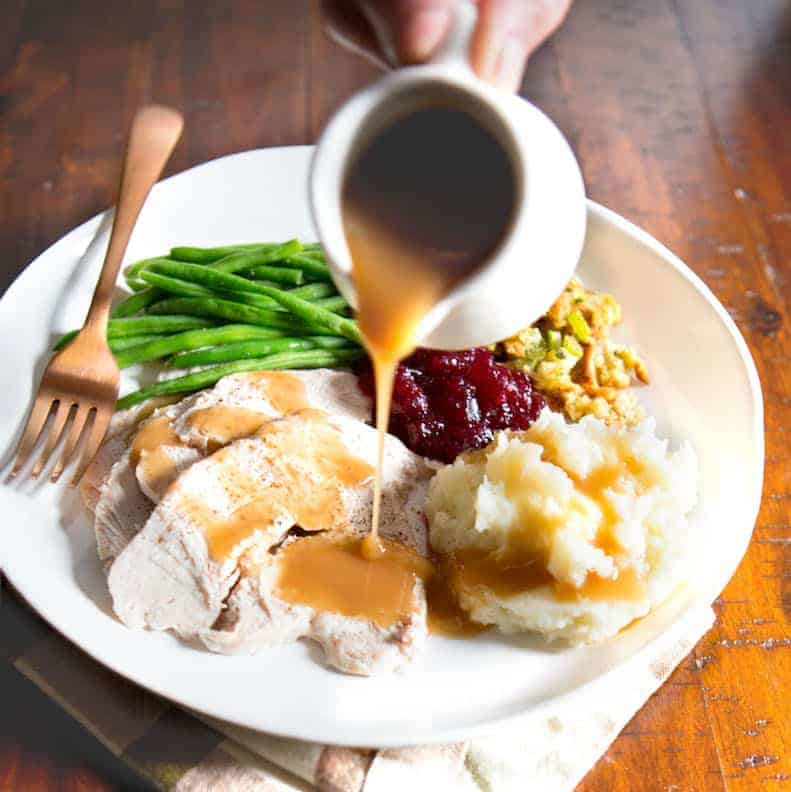 Around this time of the year, my inbox fills with emails asking, "Elizabeth, how do I make gravy?" Thankfully, gluten-free gravy is really easy to make. As with wheat-based gravy, I like to thicken my gravy with a roux (a cooked combination of fat and sweet rice flour) rather than a gluten-free starch, like cornstarch. While there's nothing wrong with a starch-thickened gravy, I find the flavor and texture of a flour-based starch preferable.
Here's how to make gluten-free gravy:
Combine pan drippings, fat and sweet rice flour.
Cook until golden brown.
Add stock (homemade or store bought is fine!)
Bring to a boil.
Season.
That's it!
Step One: Grab Some Fat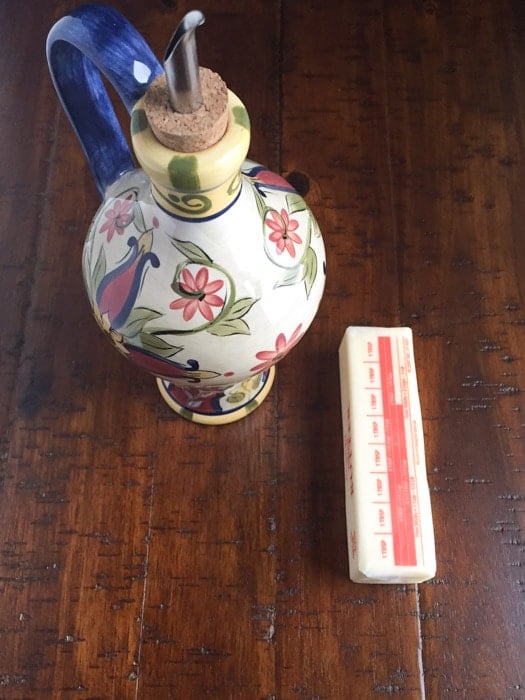 Pick a fat! Roux is traditionally made with clarified butter (ghee). However, I rarely have this around the house. So I just use butter. Or, if I'm cooking for a dairy-free friend, I grab the olive oil. Both work!
Step Two: Grab Some Flour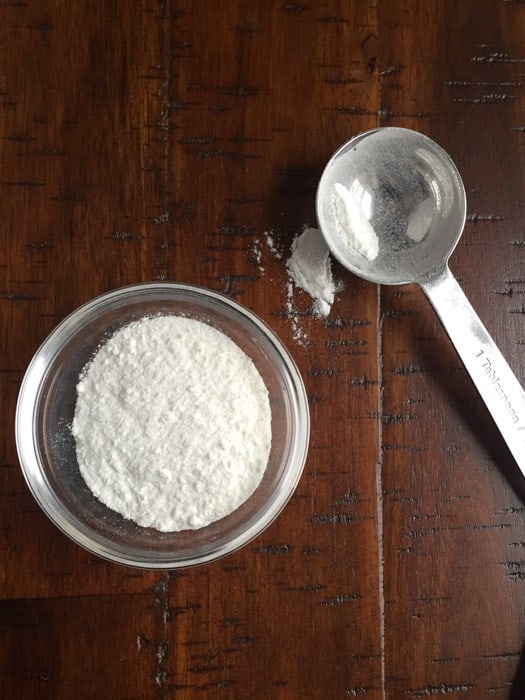 A roux is made with an equal part fat and flour. I think sweet rice flour makes the best gluten-free gravy and that whole grain gluten-free flours make the worst. Sweet rice flour swells, giving us a smooth gravy. Whole-grain flours, since they still have their bran present, don't seem to swell as much. And I find the flavor of the flour competes with the flavor of the gravy. If you can't find sweet rice flour, use white rice flour.
Step Three: Cook the Fat/Flour Mixture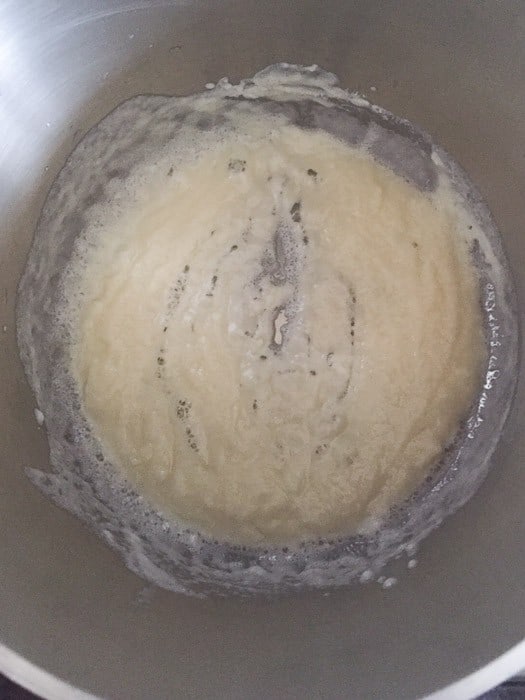 Place the butter (or oil) into a medium pan. Heat it until the butter melts or the oil becomes hot, but not smoking. Add the flour to the melted butter/hot oil. It turns into a paste right away! Here's where the magic happens! You want to cook the flour mixture. This adds flavor to your gravy and gets rid of the raw flour taste.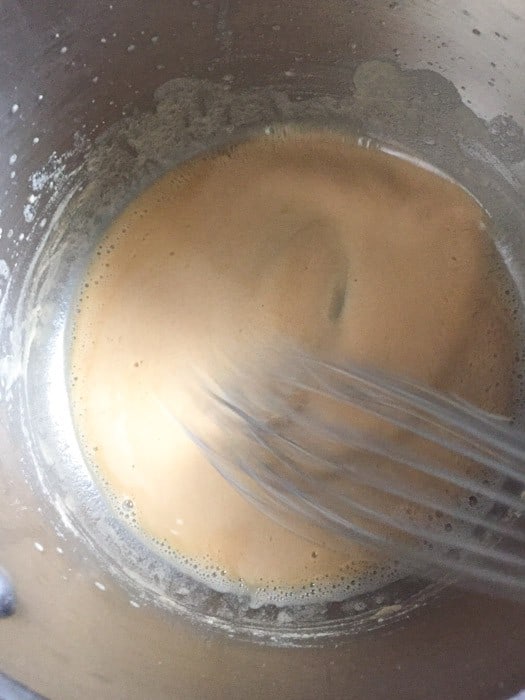 As you cook, about three to five minutes, look for the fat/flour to darken slightly. As you cook it, the fat/flour thins out a bit. This is normal.
Step Four: Add the Stock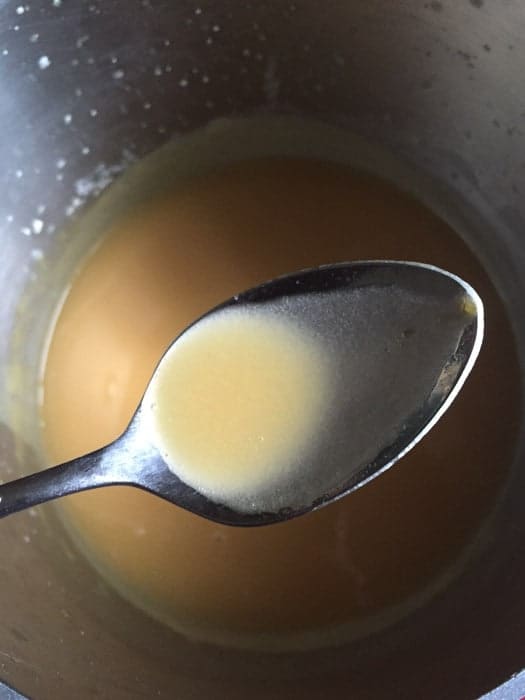 In a slow and steady steam, pour your stock into the pot. At first, your roux will turn into a paste. Keep pouring in the stock and keep whisking! After you add all the stock, cook until the gravy bubbles and thickens.
Step Five: Flavor to Taste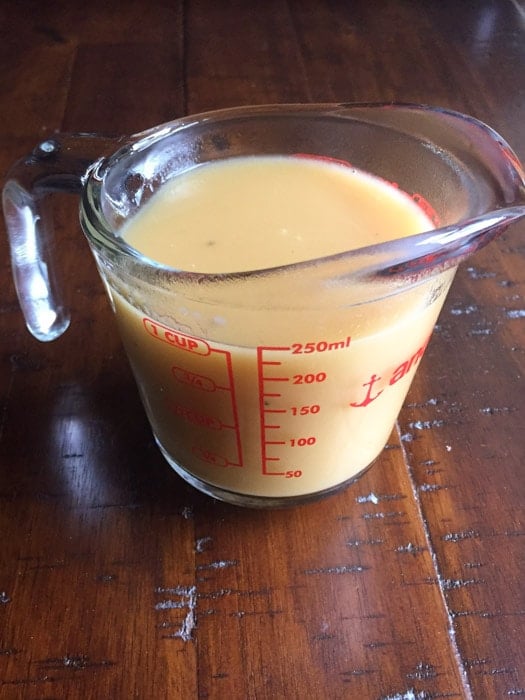 Adjust the flavors. Taste the gravy and add salt, pepper and any herbs or spices you enjoy! That's it!
Step Six: Pour It On Everything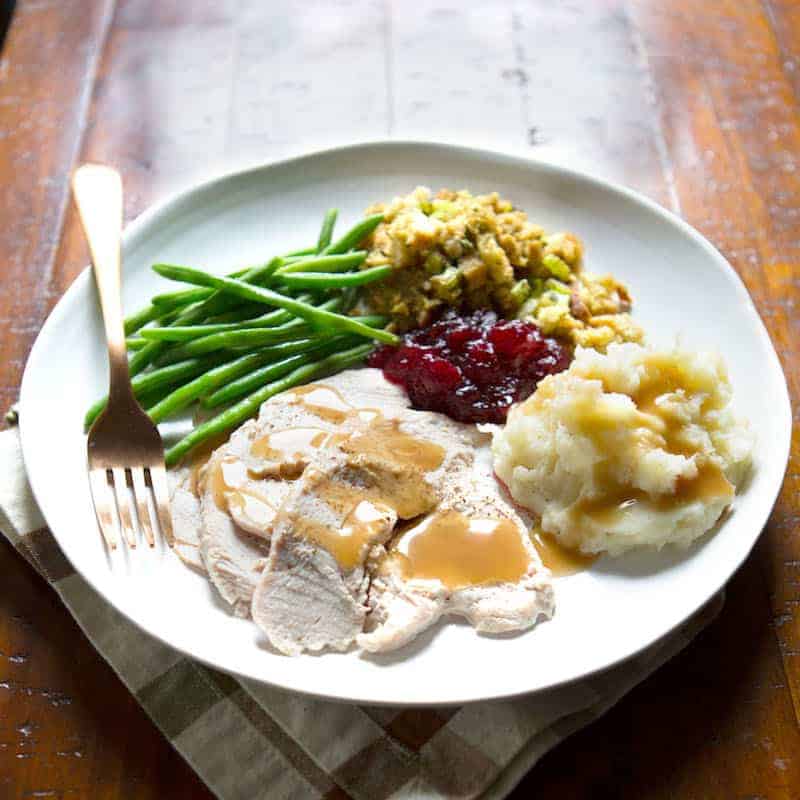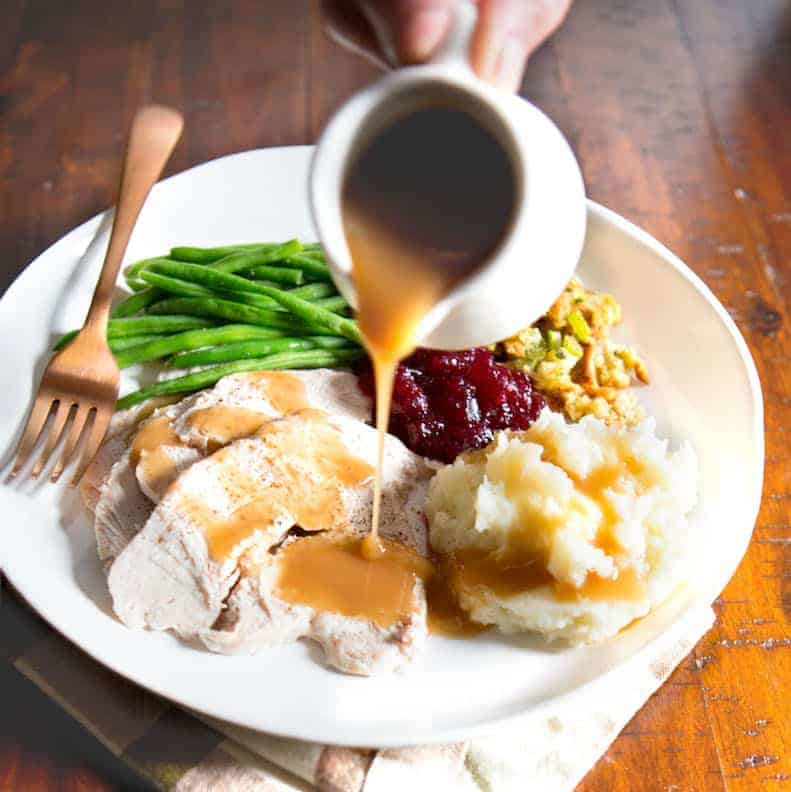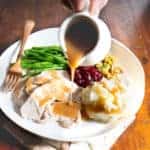 How to Make Gluten-Free Gravy
Gluten-Free Gravy is easy to make. This recipe only requires three simple ingredients. The gravy is perfect for Thanksgiving or any meal!
Ingredients
2 1/2

tablespoons

unsalted butter

(1.25 ounces; 35 grams)

2 1/2

tablespoons

sweet rice flour

(2/3 ounce; 18 grams)

1 1/2-2 1/2

cups

homemade or store-bought low-sodium chicken or turkey stock or skimmed pan drippings

Kosher salt and freshly ground black pepper
Instructions
In a small pot, melt the butter over medium-high heat. Add the sweet rice flour and whisk until a paste forms. Continue whisking until paste turns light beige, about 3 minutes.

In a slow and steady stream, whisk in about 1 1/2 cups stock. Cook, whisking constantly, until gravy thickens and begins to bubble. Adjust thickness with more stock if desired. Season to taste. Serve.