Celebrate the moms in your life by baking up a gluten-free treat—or two! Whether you're starting the day with brunch, baking her a cake, or making some simple cookies, these easy recipes help you create a day to remember.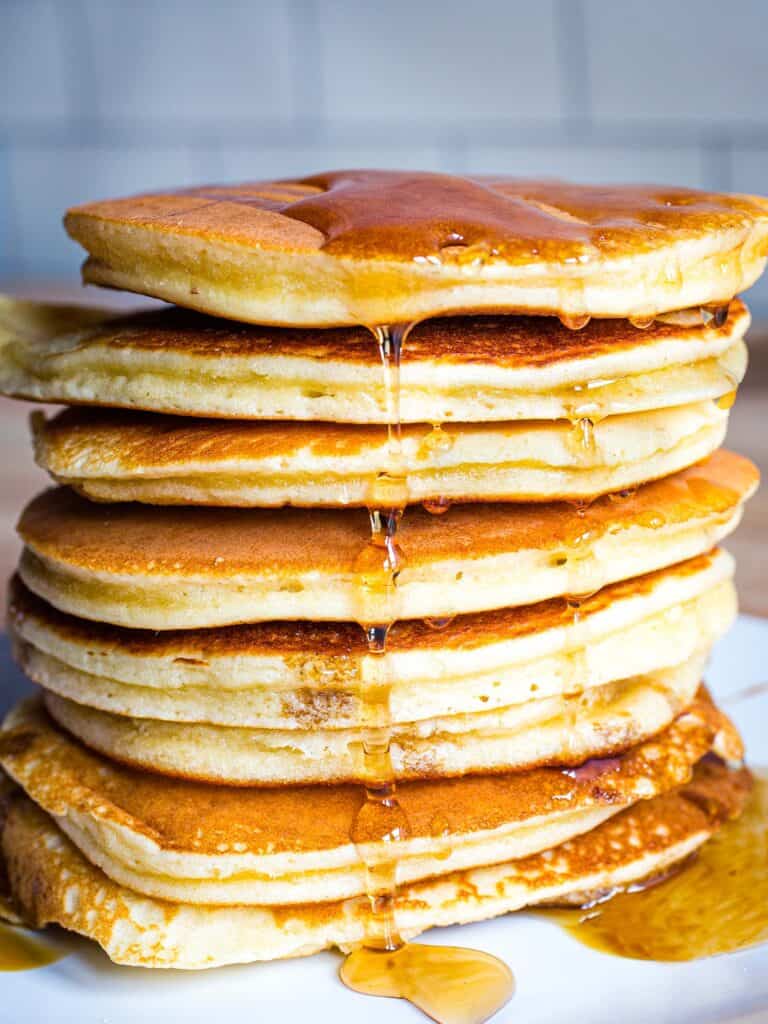 Start Mother's Day with a stack of fluffy almond flour pancakes. Thanks to the finely ground almond flour, they're just as light as regular gluten-free pancakes!
To make them, whisk all the ingredients together in one bowl. Then heat your griddle or nonstick pan. Spoon the batter onto the pan and cook until you see bubbles all over the surface of the pancakes. Since these pancakes are gluten-free and grain-free, take care when flipping. They can be delicate.
You can keep the pancakes warm in a 200°F oven for an hour before serving. Enjoy the pancakes with maple syrup, fresh fruit, or, for an added treat, a dollop of whipped coconut cream.
Get the Recipe for Almond Flour Pancakes.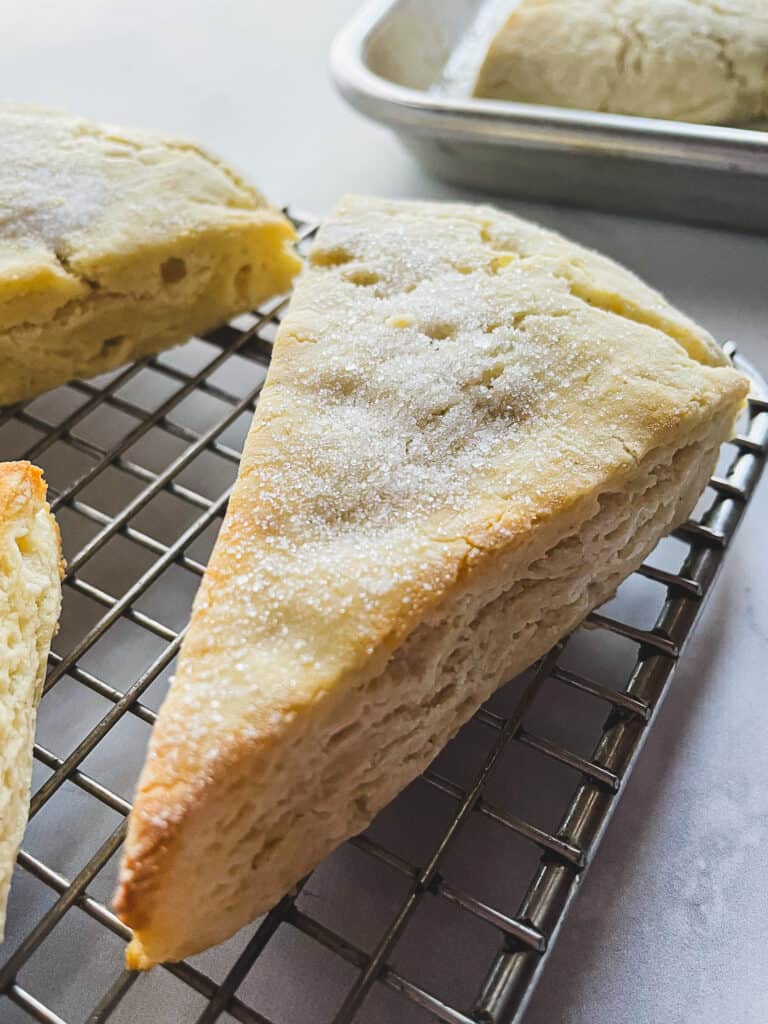 There's just something about a scone! Light, delicate, and perfect for breakfast, dessert, or whenever.
The dough for these gluten-free scones rests for about 30 minutes before baking. This time allows the gluten-free flour to fully absorb the liquid. This means you get scones that don't spread and are wonderfully soft and tender.
If you like blueberry, chocolate chip or lemon scones, we've got you covered! The recipe includes yummy variations.
Get the recipe for Gluten-Free Scones.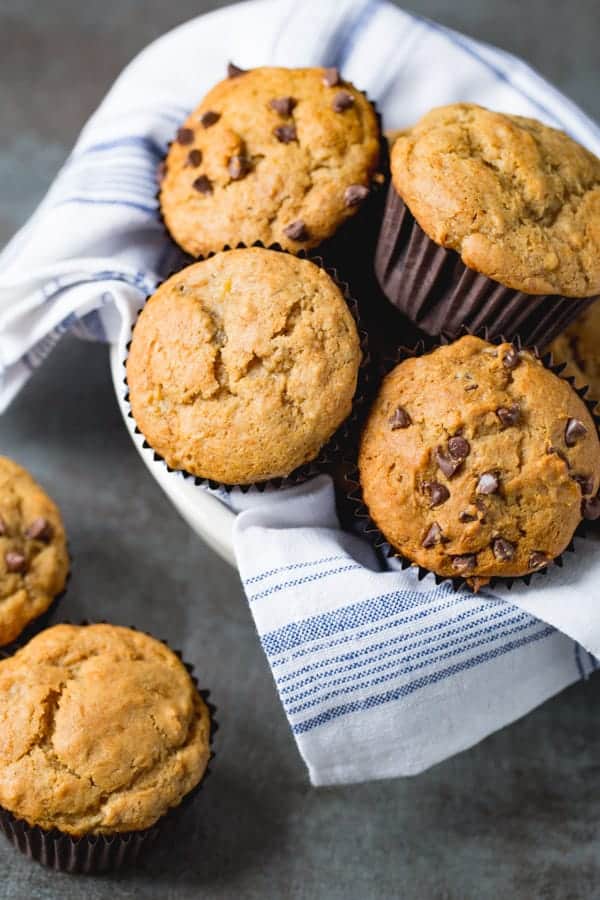 A basket of muffins is such a lovely way to start the day.
These gluten-free muffins are moist, loaded with flavor, and really easy to make. They start with a few overripe bananas. So if you've got a few of those on the counter, this one's for you!
Mix everything together–and if mom loves chocolate add a few chocolate chips to the batter! Bake until brown and enjoy.
Get the recipe for Gluten-Free Banana Muffins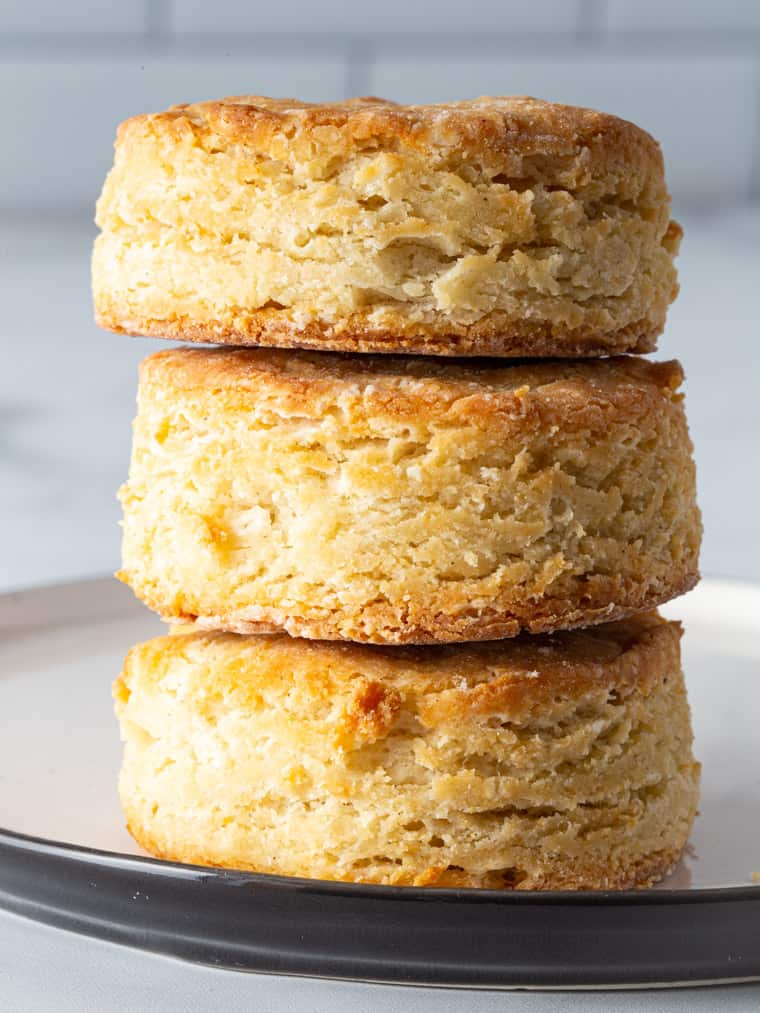 How much do I love biscuits? Let me count the ways! If your Mother's Day includes strawberries, whip up a batch of these biscuits. To make a quick gluten-free strawberry shortcake: split a biscuit, top with strawberries and whipped cream, and enjoy!
A batch of biscuits is also great for brunch or alongside a BBQ dinner. You really can't go wrong with biscuits.
Get the recipe for Gluten-Free Biscuits.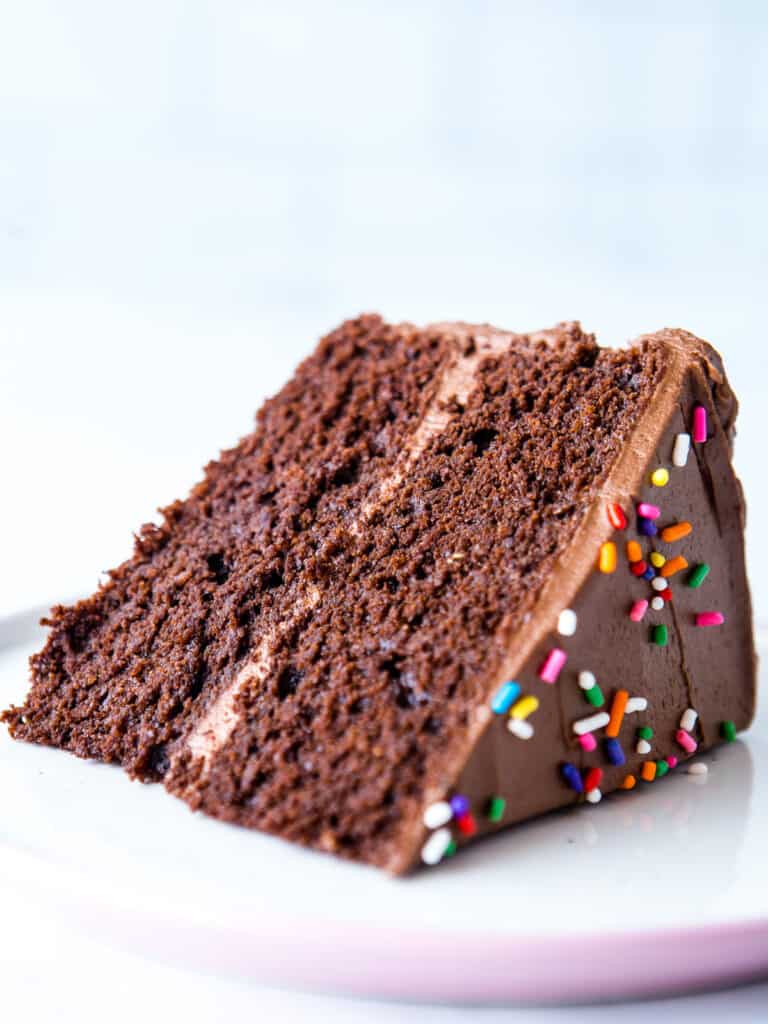 Chocolate cake with chocolate frosting always feels like a celebration!
To make this gluten-free chocolate cake, all you need is one bowl! simply mix the ingredients together. Spread the batter into a greased pan. (Remember to grease the pan or the cake will stick.) And bake.
Once the cake is cool, frost it with your favorite frosting.
Get the Recipe for Gluten-Free Chocolate Cake.
If you're in the mood for some pleasure baking, make this gluten-free white cake. The batter includes sour cream, which makes the cake tender and moist.
You'll need three cake pans for this recipe. If you don't have three pans, don't worry! You can always make two 8-inch layers and a pan of cupcakes. Or you could bake two layers. Let a pan cool and bake the final layer. The batter is fine sitting for a bit.
Get the Recipe for Gluten-Free White Cake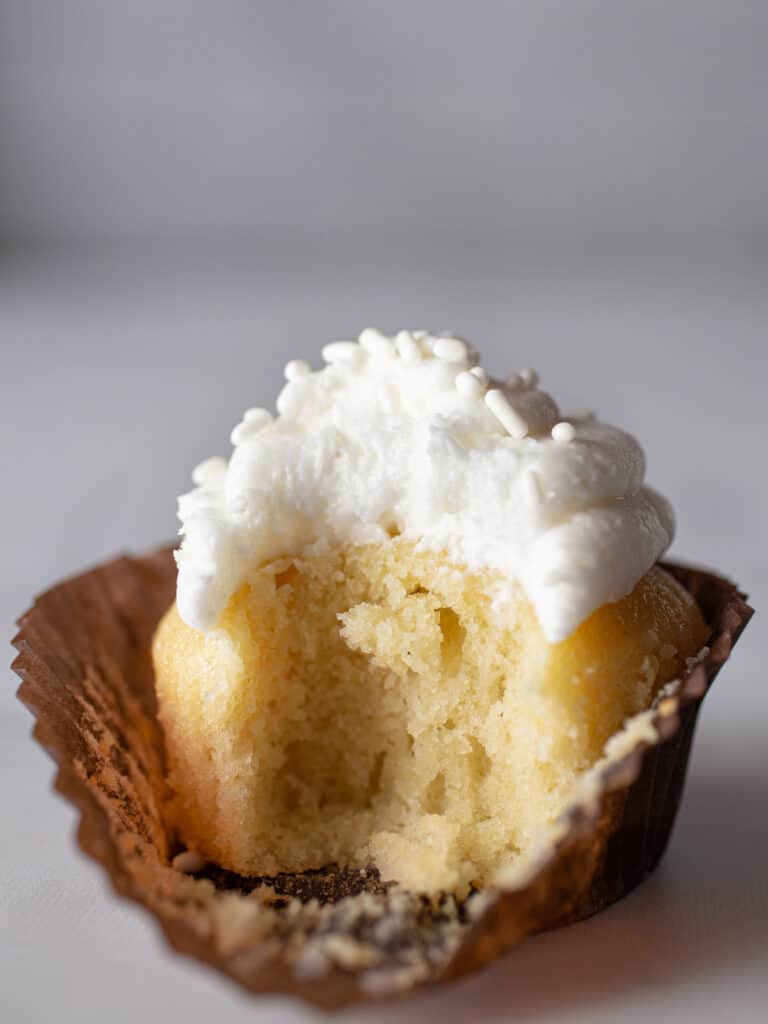 "Cupcakes make it a party!"—anonymous.
Other than a cupcake pan, you don't need any special kitchen tools to make gluten-free cupcakes. But, f you want perfectly even cupcakes, grab a muffin scoop. (It looks like an ice cream scoop.) Fill each cup ⅔ full. Using a scoop makes this easy and less messy.

Get the recipe for Gluten-Free Cupcakes.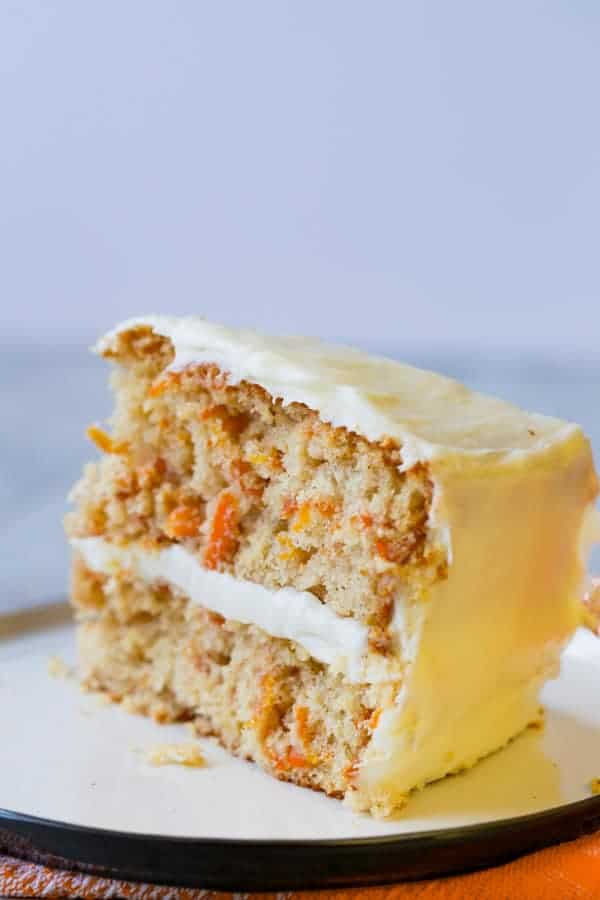 A carrot cake recipe that's easy to make? You bet!
Carrot cake, like a gluten-free marble cake, is one of those cakes that's often overlooked. And that's too bad! Because it's delicious. Like a gluten-free spice cake, it's rich with flavor and, of course, contains lots of carrots. Whether it includes raisins or pineapple is up to you!
Get the recipe for Gluten-Free Carrot Cake.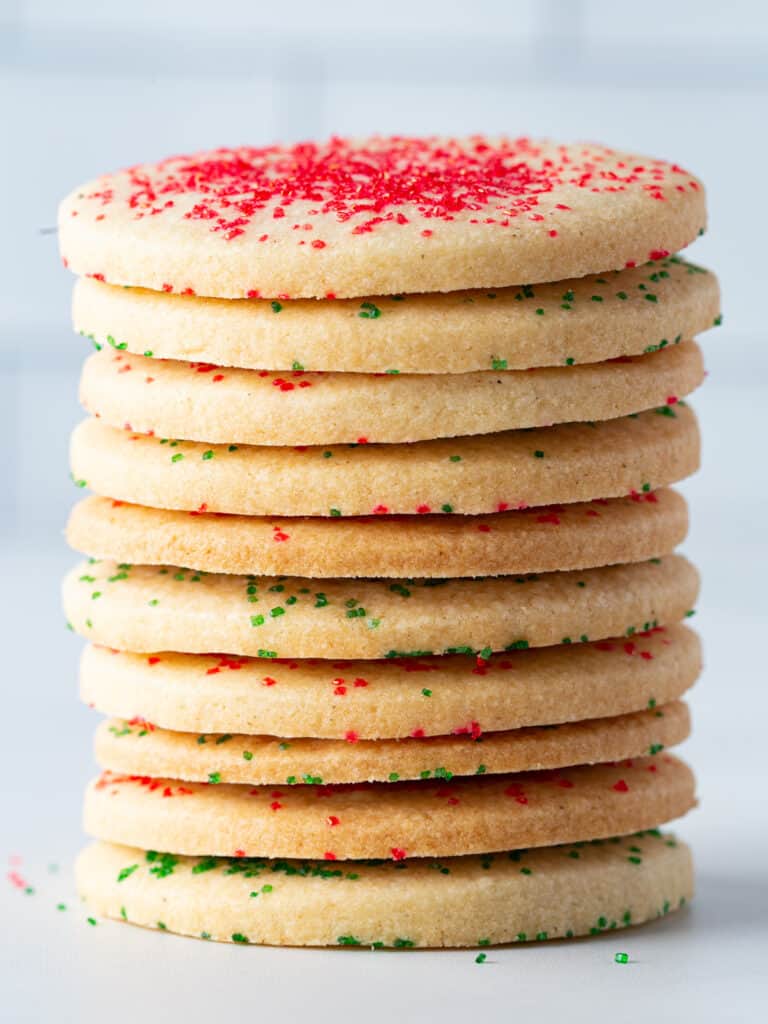 Grab your favorite cookie cutters! It's time to make sugar cookies.
Buttery and slightly sweet, these are my favorite sugar cookies. The dough, which starts with a gluten-free flour blend, is a dream to work with. Just remember to leave enough time to chill the dough before baking.
Get the Recipe for Gluten-Free Sugar Cookies.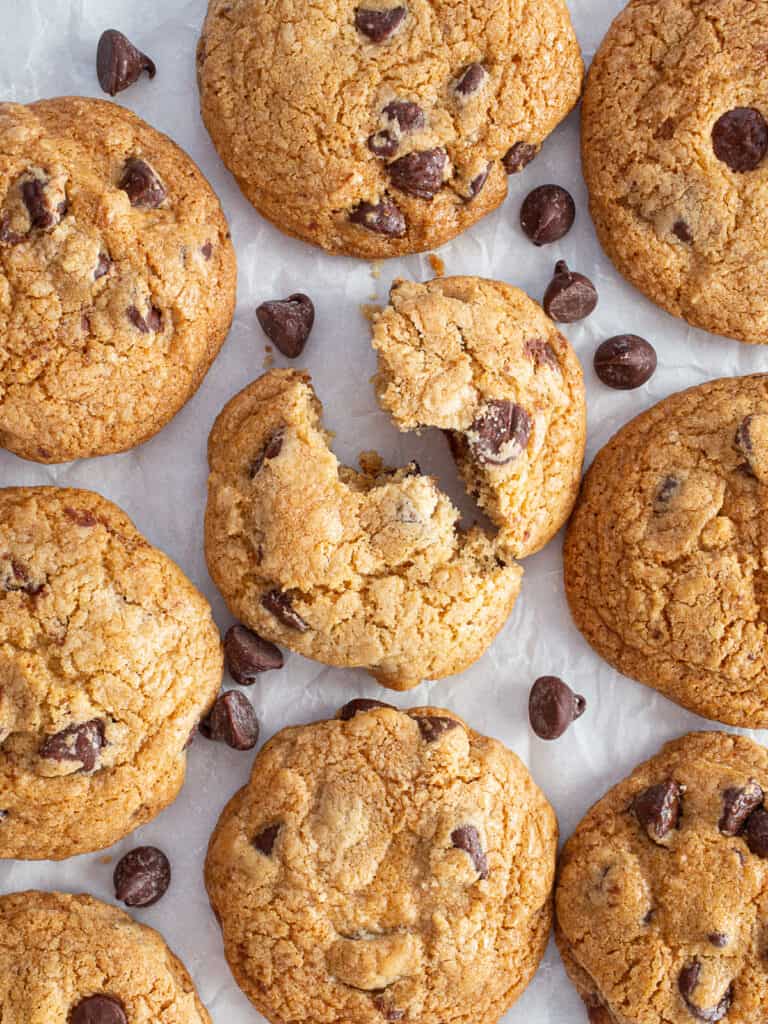 When was the last time you enjoyed a homemade chocolate chip cookie? It's been too long, right? (Even if you had one yesterday, it's been too long. Heh.)
Did you know that gluten-free chocolate chip cookies bake best in a preheated oven? Before measuring the ingredients, turn the oven on. If you start cookies in a cool oven, the dough gets too soft and they can spread and flatten. Baking cookies in a preheated oven helps them to spread the right amount.
Get the Recipe for Gluten-Free Chocolate Chip Cookies.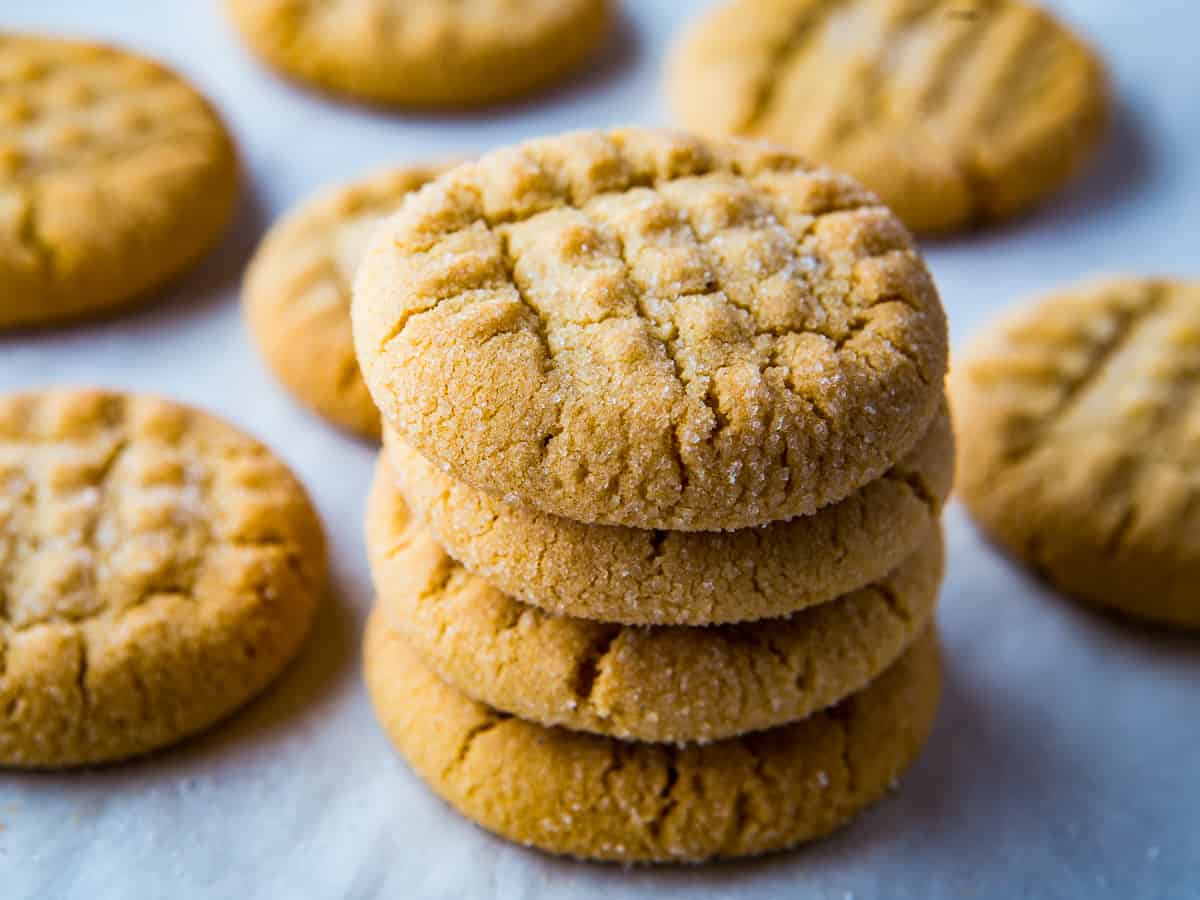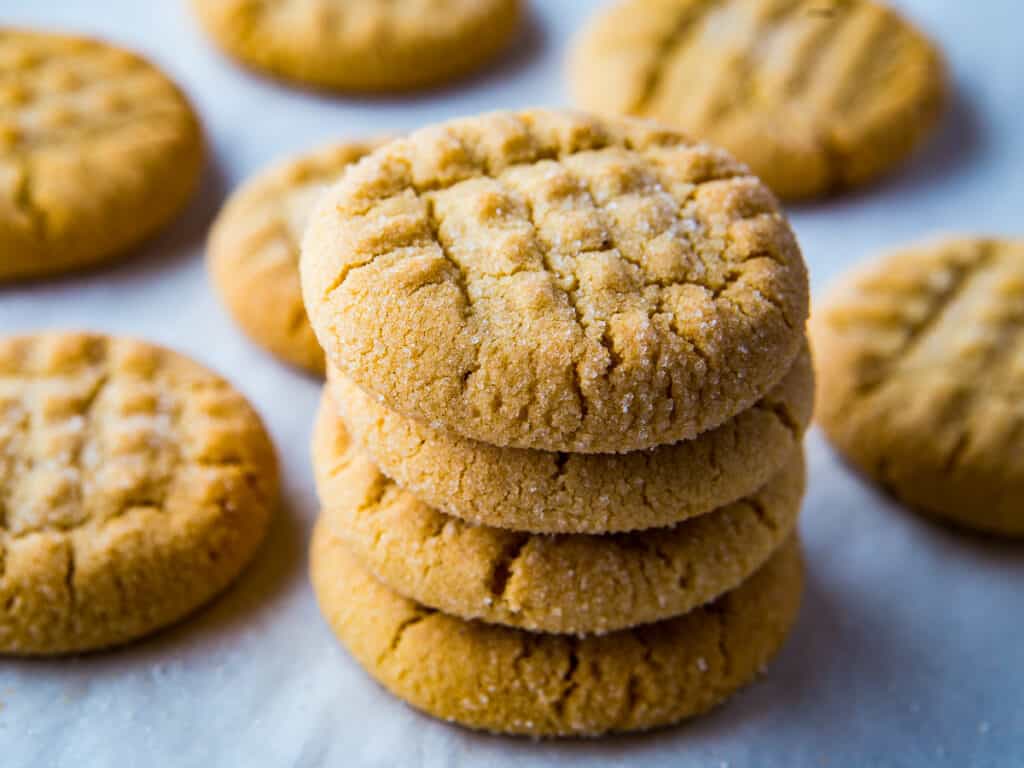 While I was growing up, my mom made a lot of peanut butter cookies. She'd always call me over and let me press the criss-cross pattern into the cookie. It was my favorite part! (Besides eating the cookies, of course!)
The classic criss-cross pattern on a peanut butter cookie isn't there just for decoration. It serves a purpose. Flattening the cookies before baking helps the cookies bake evenly. If you don't want to use a fork, you can use the bottom of a glass or flatten the cookies with your fingers. Rolling them in sugar before you flatten helps whatever you use not to stick.
Get the recipe for Gluten-Free Peanut Butter Cookies.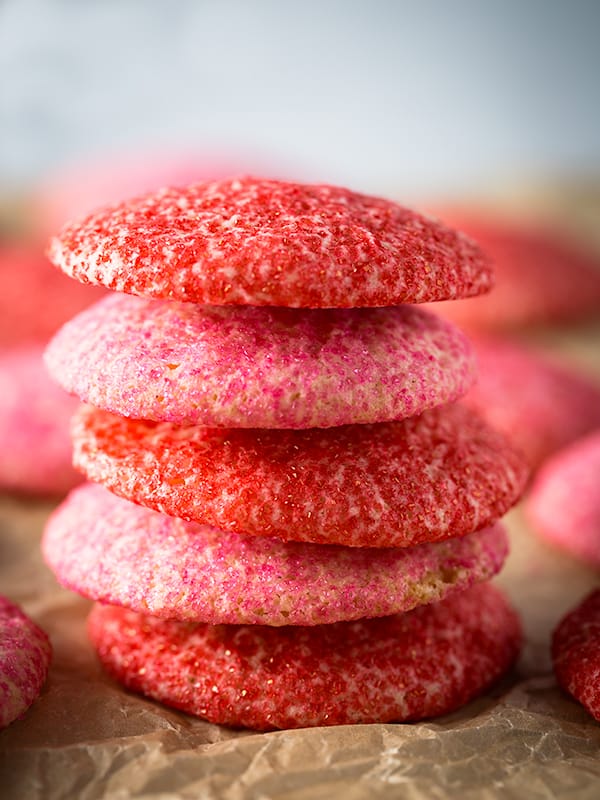 Does your mom love sparkles? If the answer is yes, then these are the cookies for her!
The recipe makes buttery sugar cookies and, unlike cutout cookies, you don't need to chill the dough. Simply mix all the ingredients together. Shape the dough into balls and then, the best part, roll the cookie dough into colored sugar. (Always make sure the colored sugar is gluten-free!) As they bake, the sugar sticks to the cookies. Making them sparkle!
Get the Recipe for Gluten-Free Sparkle Sugar Cookies.